Trump's Speech Causes More Anti-Muslim Hate Crimes Than Terrorism, Study Shows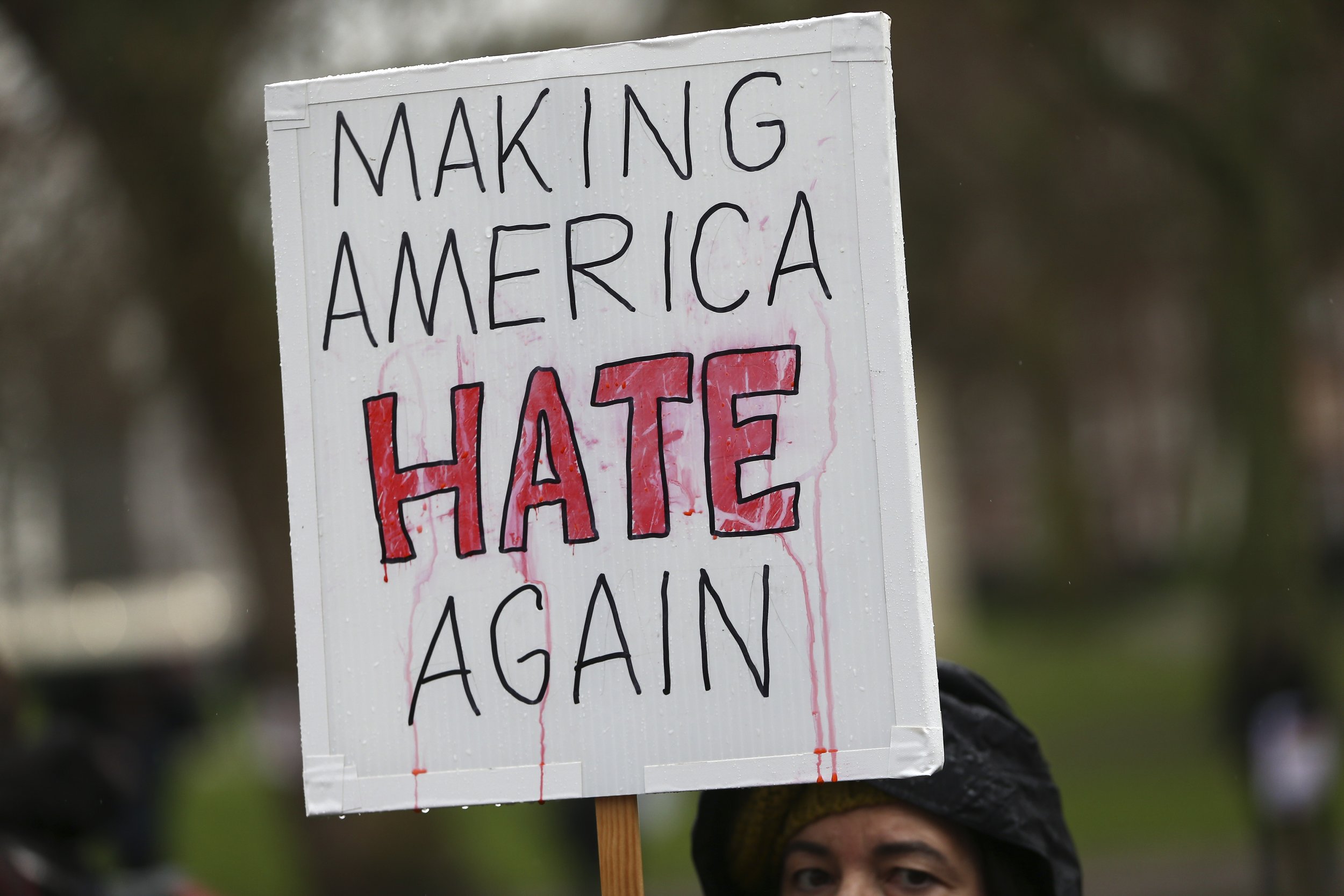 Muslims are more frequently assaulted in Trump's America than they were post-9/11, a new study of FBI crime data revealed.
The number of assaults rose precipitously within the past two years, eventually surpassing the peak reached in the aftermath of the September 11 terror attacks, according to the study from the Pew Research Center.
"There is a correlation between hate crimes and the rhetoric from the leadership, the Muslim ban, the insistence on attributing violence and extremism to all Muslims, and the refusal to recognize white supremacy," Qasim Rashid, spokesperson for the Ahmadiyya Muslim community in the U.S, told Newsweek.
"Islam has been part of the American fabric since the beginning, but there is a narrative being pushed that Muslims are foreign to America. So it becomes easier to strike fear in people who don't know Muslims," he added. A previous Pew study from 2014 revealed that 62 percent of Americans don't know a Muslim, a fact that makes it easier for many Americans to demonize Islam.
President Trump is now facing several lawsuits for campaign rhetoric that allegedly incited violence, according to the Southern Poverty Law Center.
"The significant increase [in hate crimes] over the last two years coincides with Donald Trump's racist, xenophobic campaign and its immediate aftermath. We reported a surge in hate crimes and other bias-related incidents—many of them carried out in Trump's name—in the days after the election," the Southern Poverty Law Center said in a statement.
"[Muslims were] repeatedly demonized by Trump, who during the campaign promised a 'complete and total shutdown' of Muslims entering the country."
Hate crimes of all kinds have been on the rise during this period, including the intimidation of Muslim groups and the vandalism of mosques and other places of worship. Rashid said his mosque has been shot at and vandalized.
The increase in the number of anti-Muslim hate crimes overall is staggering, the Pew report showed.
"Overall, there were 307 incidents of anti-Muslim hate crimes in 2016, marking a 19 percent increase from the previous year," the study reads. "This rise in hate crimes builds on an even sharper increase the year before, when the total number of anti-Muslim incidents rose 67 percent, from 154 in 2014 to 257 in 2015."
Experts say the true number could be even higher because so many crimes go unreported.