Trump Speech on Iran: Time, How to Watch, Live Stream President's Address About Missile Attack in Iraq
President Donald Trump will address the nation Wednesday about Iran's missile launch against two military bases in Iraq that house U.S. forces.
He is scheduled to speak at 11 a.m. EST, according to the White House. Viewers will be able to stream it online through NBC News' YouTube page, C-SPAN and the White House's YouTube channel. C-SPAN will also air the address on television.
Ayn al-Asad Air Base and other areas in and around Erbil, a city in Iraqi Kurdistan, were hit with missiles launched from Iran Tuesday. Iran's Revolutionary Guard claimed responsibility for the attack, saying it was an act of retaliation for the death of Quds Force commander Major General Qassem Soleiman, who was killed last week in a U.S. drone strike.
After the missile strike, Trump wrote on Twitter that an assessment of casualties and damages was taking place on Tuesday evening but everything was, "so far, so good!" He added that America has the "most powerful and well-equipped military in the world."
Iranian Foreign Minister Mohammad Javad Zarif posted on Twitter that the missile strike was a proportionate measure of "self-defense" under Article 51 of the United Nations charter. The article allows members to defend themselves if an armed attack occurs until the Security Council takes necessary measures to maintain international peace and security.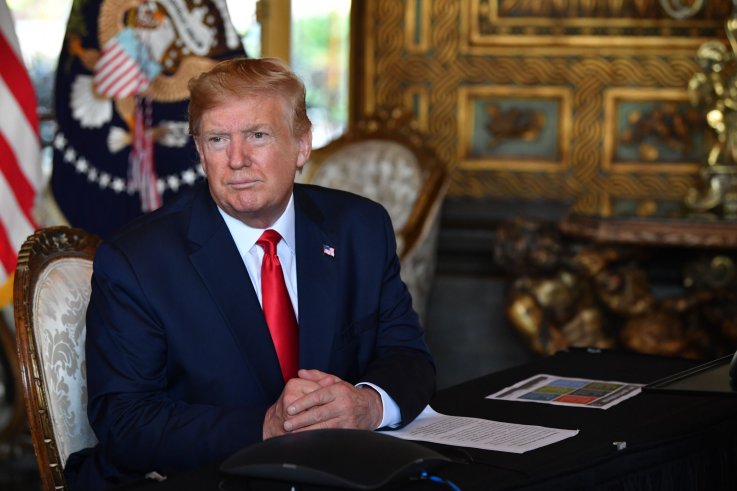 "We do not seek escalation or war, but will defend ourselves against any aggression," Zarif said.
NATO Secretary-General Jens Stoltenberg condemned the missile attack in a tweet on Wednesday morning and called on Iran to "refrain from further violence." NATO has about 500 military personnel serving on a training mission in Iraq and NBC News Senior Reporter Alexander Smith posted on Twitter that the organization confirmed there were no casualties.
The United States has yet to report any casualties and Jonathan Huffman, assistant to the secretary of Defense for public affairs said in a statement the bases that were targeted in the missile strike have been on "high alert" because of the escalating tensions. Ahead of the missile attack, measures were taken to ensure the safety of American personnel.
A spokesperson for Iraqi Prime Minister Adil Abdul-Mahdi posted on Facebook that they hadn't received news of any Iraqi casualties. When Iran informed them of the impending missile strike, they alerted Iraqi military leaders to take the "necessary precautions."
This article has been updated to include information about C-SPAN's and the White House's coverage of the speech.
Trump Speech on Iran: Time, How to Watch, Live Stream President's Address About Missile Attack in Iraq | U.S.