Trump Spells 'Media' Wrong in Tweet Complaining About 'Fake News' Coverage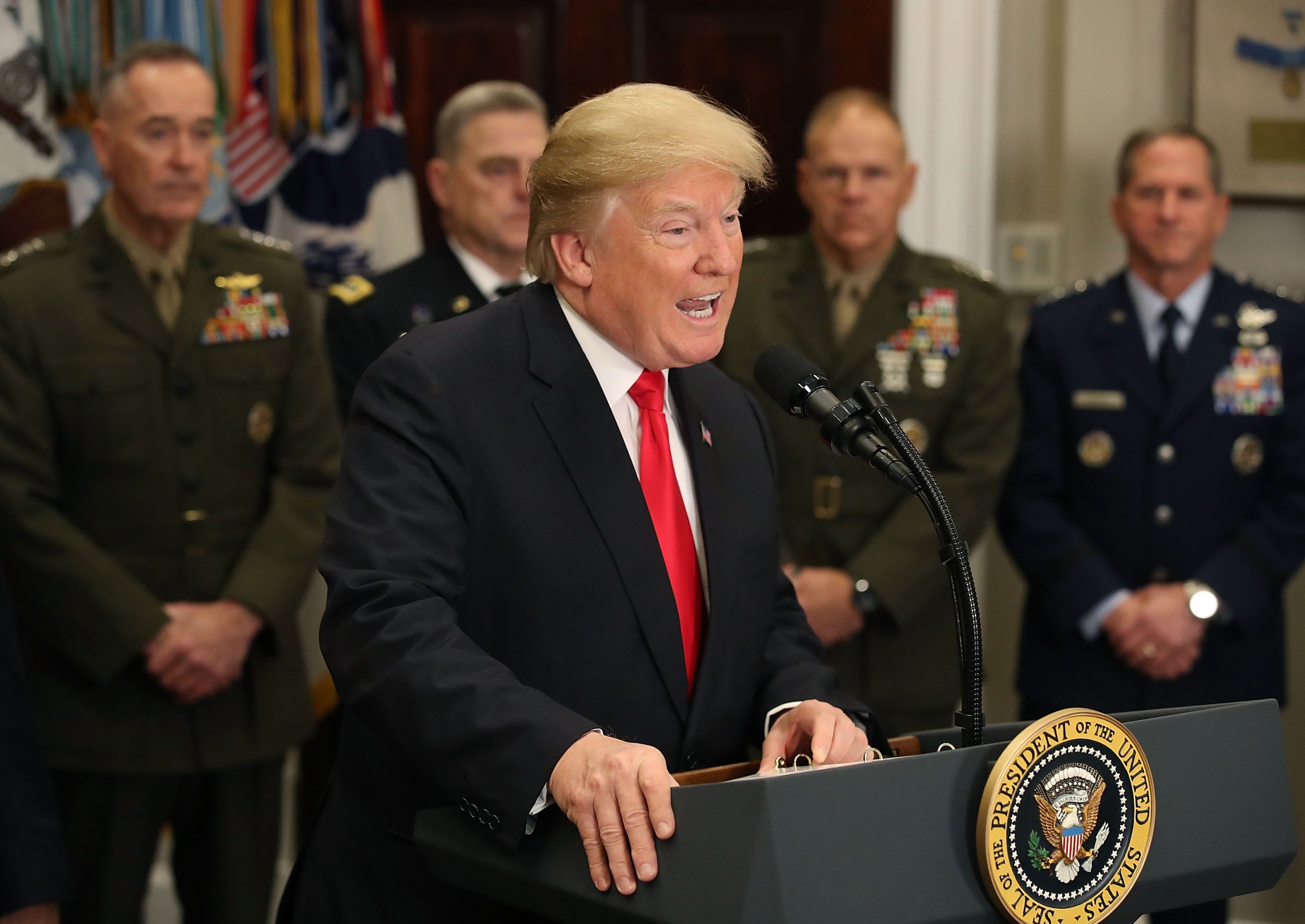 President Donald Trump is so mad at "mainstream media" that he won't even spell it right anymore.
Trump on Wednesday spelled "media" wrong in his latest tweet blasting network news coverage, even though he tagged Fox News in the same tweet and has spent the past few days insisting he doesn't watch much TV.
"Wow, more than 90% of Fake News Media coverage of me is negative, with numerous forced retractions of untrue stories. Hence my use of Social Media, the only way to get the truth out. Much of Mainstream Meadia has become a joke! @foxandfriends," the president wrote.
Trump has often obsessed about his media coverage on Twitter and elsewhere, though he usually has at least spelled his targets correctly.
A recent New York Times report claimed Trump spends "at least four hours a day, and sometimes as much as twice that, in front of a television." It noted that he often turns to Fox News for positive messaging and reinforcement, while his staff has learned that CNN and NBC can spoil his mood for much of a day. It said Trump was often particularly angered by CNN anchor Don Lemon, one of the network's most outspoken critics of the president.
Trump disputed the reports about his attention to the tube, even though he has fired off dozens of tweets about "fake news" coverage during his first year in office. He even used the term in a tweet shooting down the Times report.
"Another false story, this time in the Failing @nytimes, that I watch 4-8 hours of television a day - Wrong! Also, I seldom, if ever, watch CNN or MSNBC, both of which I consider Fake News. I never watch Don Lemon, who I once called the 'dumbest man on television!' Bad Reporting," he said Monday. Trump has tweeted about "fake news" five times since the Times story came out.
One of the Times reporters who dug into Trump's daily habits pointed out the irony of his Wednesday-morning complaint.
"He watches very little TV, he says," reporter Maggie Haberman tweeted.
Trump's "meadia" tweet came in the middle of a morning Twitter rant about the Alabama special election the night before, in which his favored candidate, Republican Roy Moore, lost in an upset to Democrat Doug Jones.