Trump Inspired 'Stable Genius' Act for Presidential Candidates to Get Mental Health Screenings, Democrat Says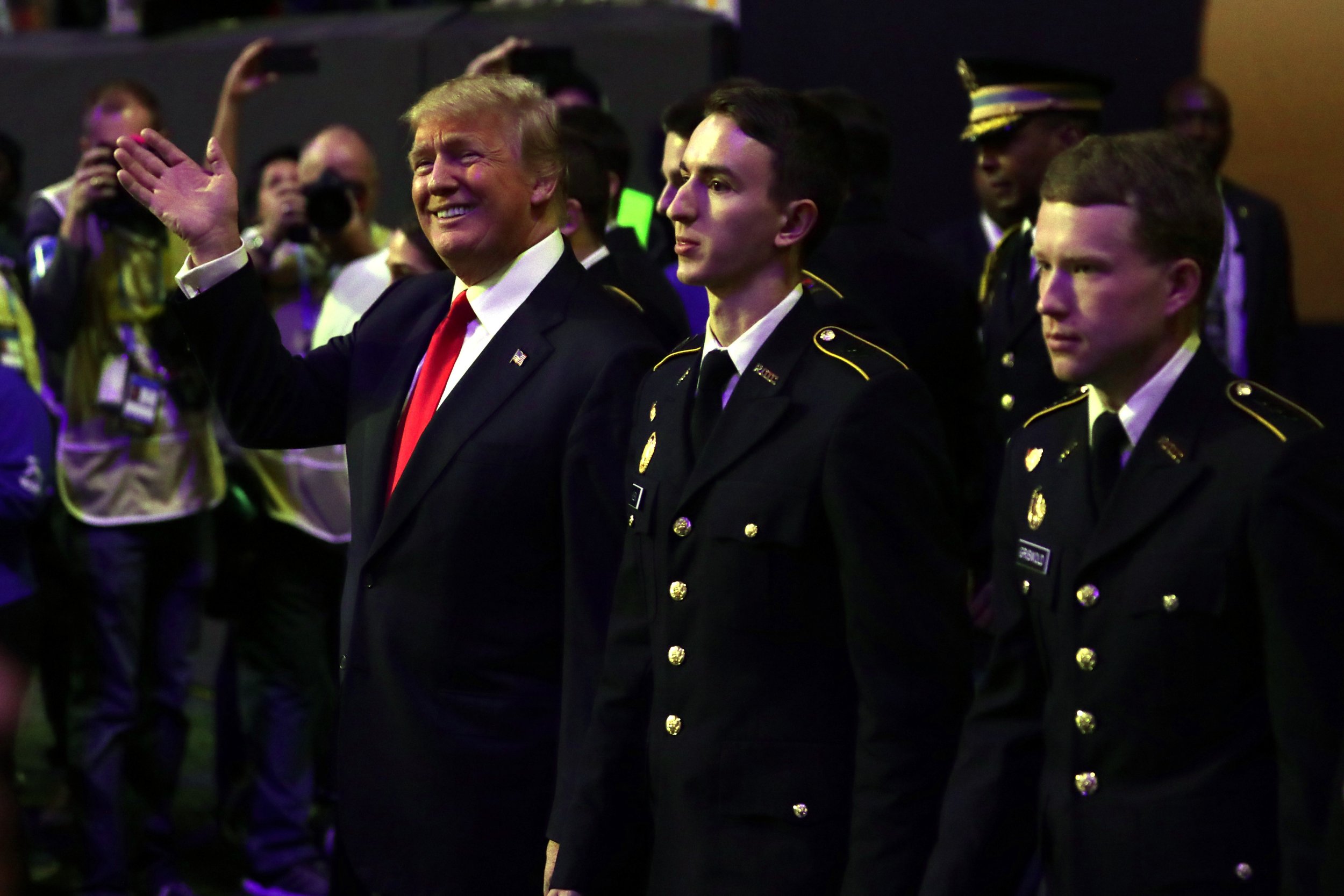 All presidential candidates should be required to undergo a mental health screening and file a report to the Federal Election Commission in order to attain the nation's highest political office, according to newly proposed legislation from a Democratic congressman.
Representative Brendan Boyle of Pennsylvania is expected to offer his "Stable Genius Act" before Congress Tuesday, according to The Hill, in the wake of President Donald Trump's braggart tweets over the weekend about his intelligence.
The law would require a report to the FEC that certifies a candidate has "undergone a medical examination by the medical office under the jurisdiction of the Secretary of the Navy."
In a statement, Boyle clarified the intention of the act. "Before voting for the highest office in the land, Americans have a right to know whether an individual has the physical and mental fitness to serve as President."
He added that what he called Trump's "erratic behavior" was the reason behind the legislation.
"The President believes he is a 'stable genius.' I do not," Boyle said. "President Trump's reckless, erratic behavior has exposed a critical flaw in our existing election process."
Given Republicans maintain majorities in the House of Representatives and the Senate, it is unlikely Boyle's legislation will pass.
On Saturday, Trump attacked revelations in a new book titled Fire and Fury: Inside The Trump White House, in which author Michael Wolff claimed everyone around the president questioned his mental capacity, ability to read reports, overall intelligence and fitness for office.
The president blamed the media and Democrats for switching the focus from the Trump-Russia investigation to his mental acuity because the probe had been "proven to be a total hoax on the American public."
"Now that Russian collusion, after one year of intense study, has proven to be a total hoax on the American public, the Democrats and their lapdogs, the Fake News Mainstream Media, are taking out the old Ronald Reagan playbook and screaming mental stability and intelligence.....," Trump tweeted.
The president went on in two more tweets: "Actually, throughout my life, my two greatest assets have been mental stability and being, like, really smart. Crooked Hillary Clinton also played these cards very hard and, as everyone knows, went down in flames. I went from VERY successful businessman, to top T.V. Star..... to President of the United States (on my first try). I think that would qualify as not smart, but genius....and a very stable genius at that!"
Along with Trump, the White House has denied allegations made in the book and decried Wolff's narrative. Wolff has since defended the book, which was published four days ahead of schedule Friday.