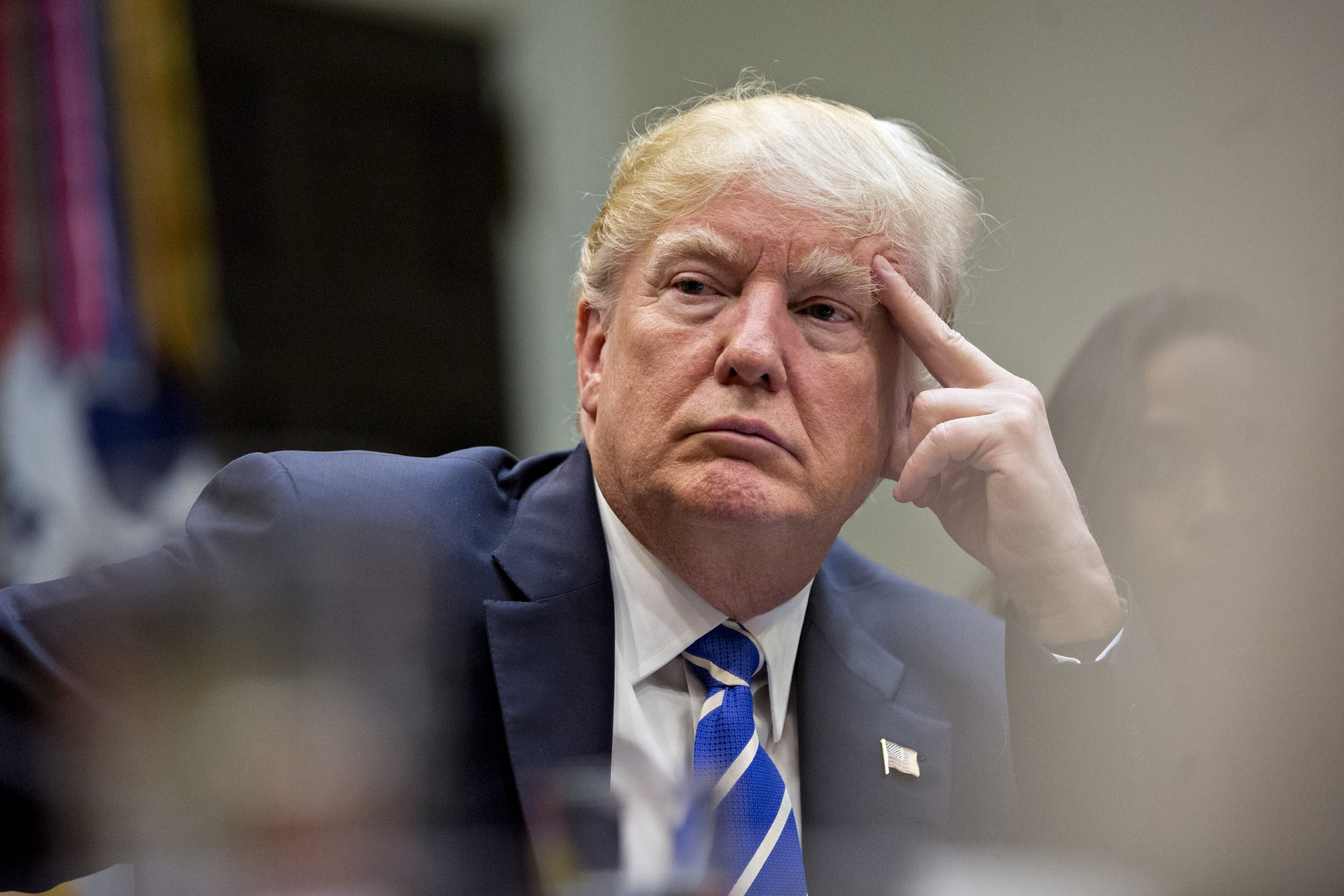 A number of President Donald Trump's top West Wing advisers have expressed frustration or exasperation over how he's handled the fallout from the violent Charlottesville, Virginia, protest last weekend. In stoking racial divides, some say, he's created an equivalency between the white supremacist protesters and those who opposed them.
National Security Adviser H.R. McMaster, National Economic Council director Gary Cohn and others have yet to lead a sort of "exodus en masse," as has been speculated, and have several reasons for staying on, Politico reported Thursday.
For McMaster, who's still reportedly battling with White House chief political strategist Steve Bannon, and his deputy, Dina Powell, the issue comes down to national security. Each has stressed that "it is too serious and dangerous a moment in the world for them to simply walk away," according to Politico.
North Korea's threats to use and further its nuclear and missile defense programs fall under McMaster's and the National Security Council's purview, and he's reported to have faced challenges from Bannon on the council over strategies for dealing with the country. That is to say nothing of the fights against the Islamic State militant group in Iraq and Syria, and the continued movement of U.S. troops and military equipment along Eastern Europe in a posturing war with Russia.
Privately, some top members of the Trump administration have strongly disagreed with the president's statements following the protest that resulted in the death of 32-year-old Heather Heyer. Trump first blamed "many sides" for the violence in the college town, then two days later condemned the white supremacist groups, neo-Nazis and others who formed in Charlottesville to protest the scheduled removal of a statute honoring Confederate general Robert E. Lee.
Trump largely rejected the condemnation during a press conference Tuesday, when he said members of what he deemed the "alt-left" were also to blame for the violence. That led to significant blowback, with some believing the president sympathizes with white supremacists. He even received praise for his response by supremacist leader David Duke.
Even though the president has taken significant heat, the The New York Times reported that he was very happy with how the press conference turned out, even with new Chief of Staff John Kelly wincing and grimacing off to the side. Trump has been described as isolated inside his own White House, with some questioning why his staff members of Jewish faith, like Cohn—and even his son-in-law, Jared Kushner, and his daughter Ivanka Trump—are even still in the building.
Service to the country and personal agendas are two reasons for staying on. So is being the designated driver at a drunken frat party.
"A lot of it is just making sure that things that are not fully baked, or things that are not constructive, don't end up happening," a senior White House aide told Politico.