Trump's White House Staff Turnover Was Triple Obama's in His First Year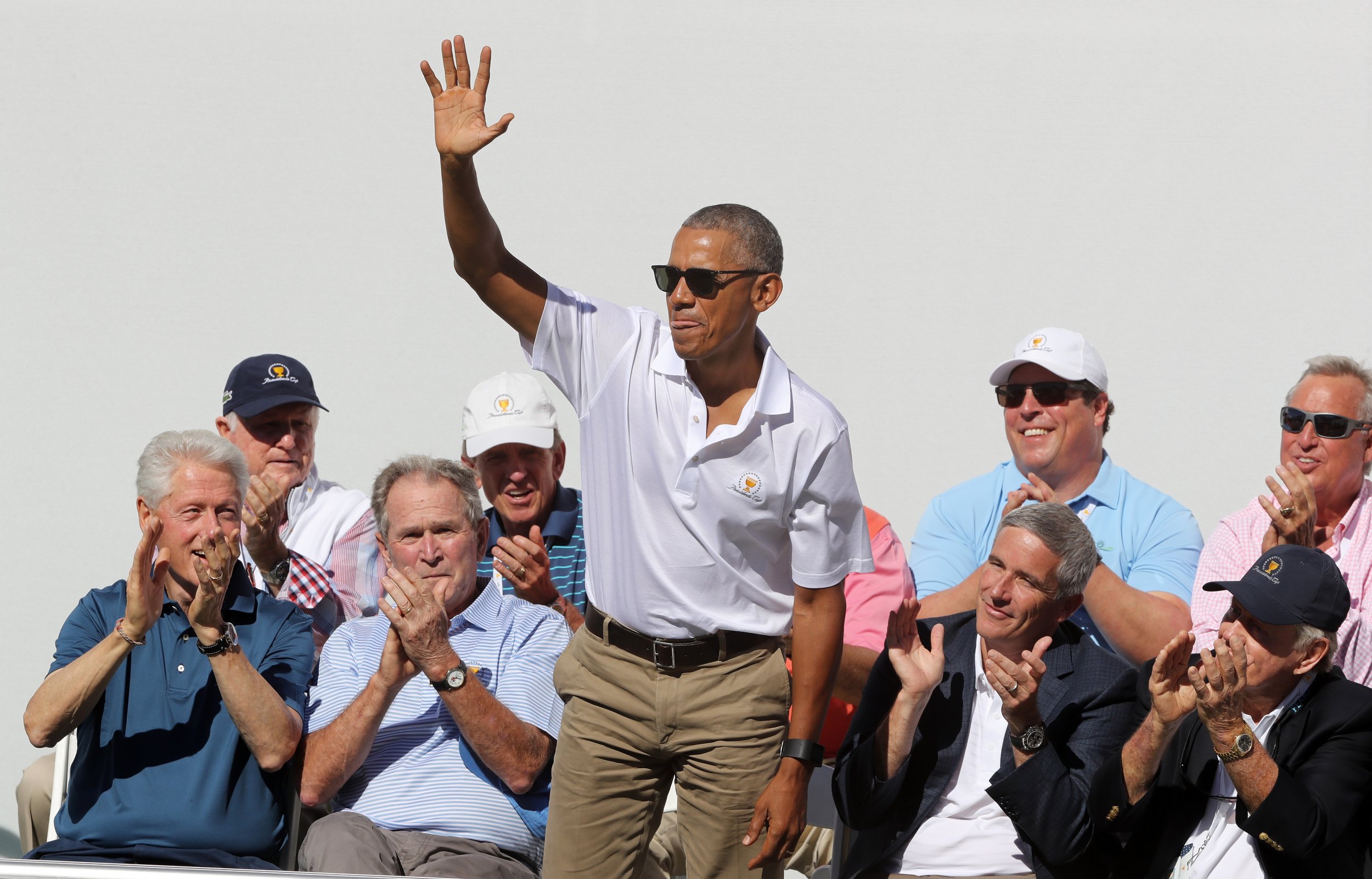 President Donald Trump has a "record-setting" employee-turnover rate in his first year in office, topping that of the past five most recent presidents, according to a Brookings Institution report.
"Over the course of the first year, it is not unusual for presidents to fire poor performing or ethically compromised staff members," Kathryn Dunn Tenpas wrote in the report posted Friday.
"While some turnover is expected and possibly beneficial, excessive turnover portends problems," she continued.
The Trump administration's turnover rate is more than triple that of former President Barack Obama and double that of former President Ronald Reagan.
"In looking at why Trump has experienced such high turnover, I argue he has valued loyalty over qualifications and suffered from a White House that has functioned in a chaotic manner," Tenpas said.
Thirty-four percent of high-level Trump White House staff resigned, were fired or moved to a different position in the past year. Former President Bill Clinton was recorded at 17 percent, while George H.W. Bush and George W. Bush were recorded at 7 percent and 6 percent respectively.
Several of Trump's staff members have had high-profile exits.
Like Michael Flynn, who set the record for shortest tenure for a national security adviser and resigned after only 24 days in the White House.
The month of July led to a frenzy of staff shake-ups.
Former chief of staff Reince Priebus was replaced with John Kelly. Former White House communications director Sean Spicer resigned that same month, and Anthony Scaramucci was ousted after his expletive-ridden interview with The New Yorker, where he was quoted saying: "I'm not Steve Bannon. I'm not trying to suck my own cock."
Speaking of Steve Bannon, his exit from the White House came just one month later.
Other former White House staff members who have since left include Sebastian Gorka, Tom Price and Omarosa Manigault.
And Tenpas predicts there are more exits to come.
"If history is any guide, staff recruitment and retention during his second year could prove challenging as well," she wrote.