Trump Staffers Are So Miserable That White House Fears Mass Exodus in 2018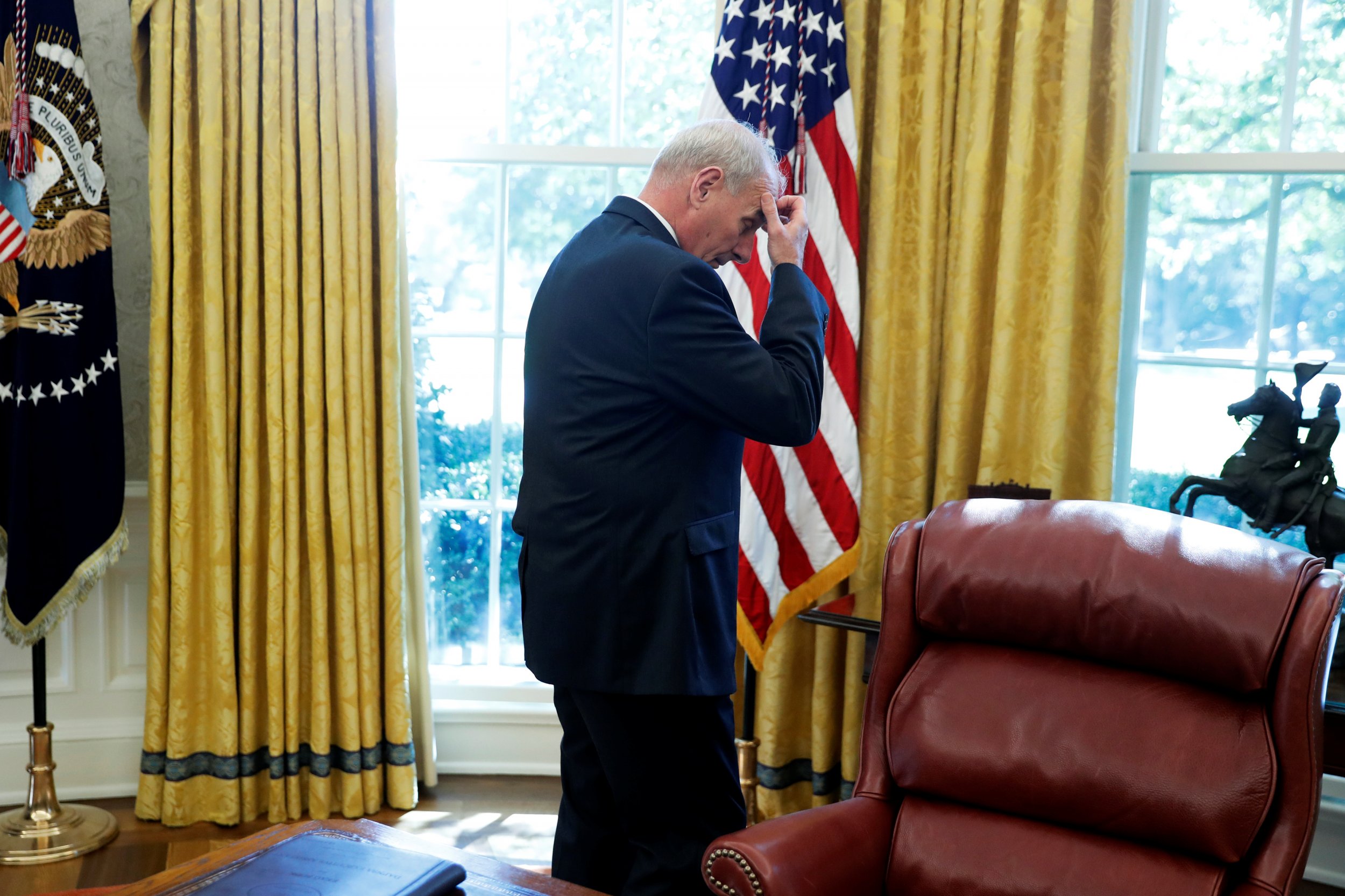 The White House has reportedly told staffers to decide by the end of January if they will be leaving the administration or staying on to battle it out through November's midterm elections.
According to a source cited by CBS News, the White House is facing an exodus of staff drawn to higher pay in the private sector amid plunging morale and exhaustion.
The notification is intended to give White House chief of staff John Kelly an idea of the number of staffers intending to leave so the departures can be staggered, thus avoiding the impression of a rush to leave the embattled administration.
Sources close to the West Wing told CNN that the Trump administration is finding it difficult to fill vacancies as the Russia probe focuses on close Trump aides and the president's popularity plummets in the polls.
In December, deputy national security adviser Dina Powell announced she would be departing the administration. She is expected to leave after Vice President Mike Pence's trip to the Middle East next week.
Among the high-profile departures in Trump's first year were former chief of staff Reince Priebus, whom Kelly replaced; communications directors Mike Dubke and Anthony Scaramucci; and chief strategist Steve Bannon.
According to The Wall Street Journal, turnover of staff in the Trump White House has been higher in its first year than in any previous administration.
Fears of an exodus tally with the accounts of low morale and the administration's struggle to fill White House positions in Michael Wolff's tell-all book about Trump's first year, Fire and Fury: Inside the Trump White House.
Several staffers close to the president who are quoted criticized the way the White House runs. An email "purporting to represent" the views of former Goldman Sachs executive Gary Cohn, who leads the president's National Economic Council, describes Trump as an "idiot surrounded by clowns," according to the book.
"The reason so few jobs have been filled is that they only accept people who pass ridiculous purity tests, even for midlevel policymaking jobs where the people will never see the light of day. I am in a constant state of shock and horror," the email reads.