Trump to Start Asia Trip by Playing Golf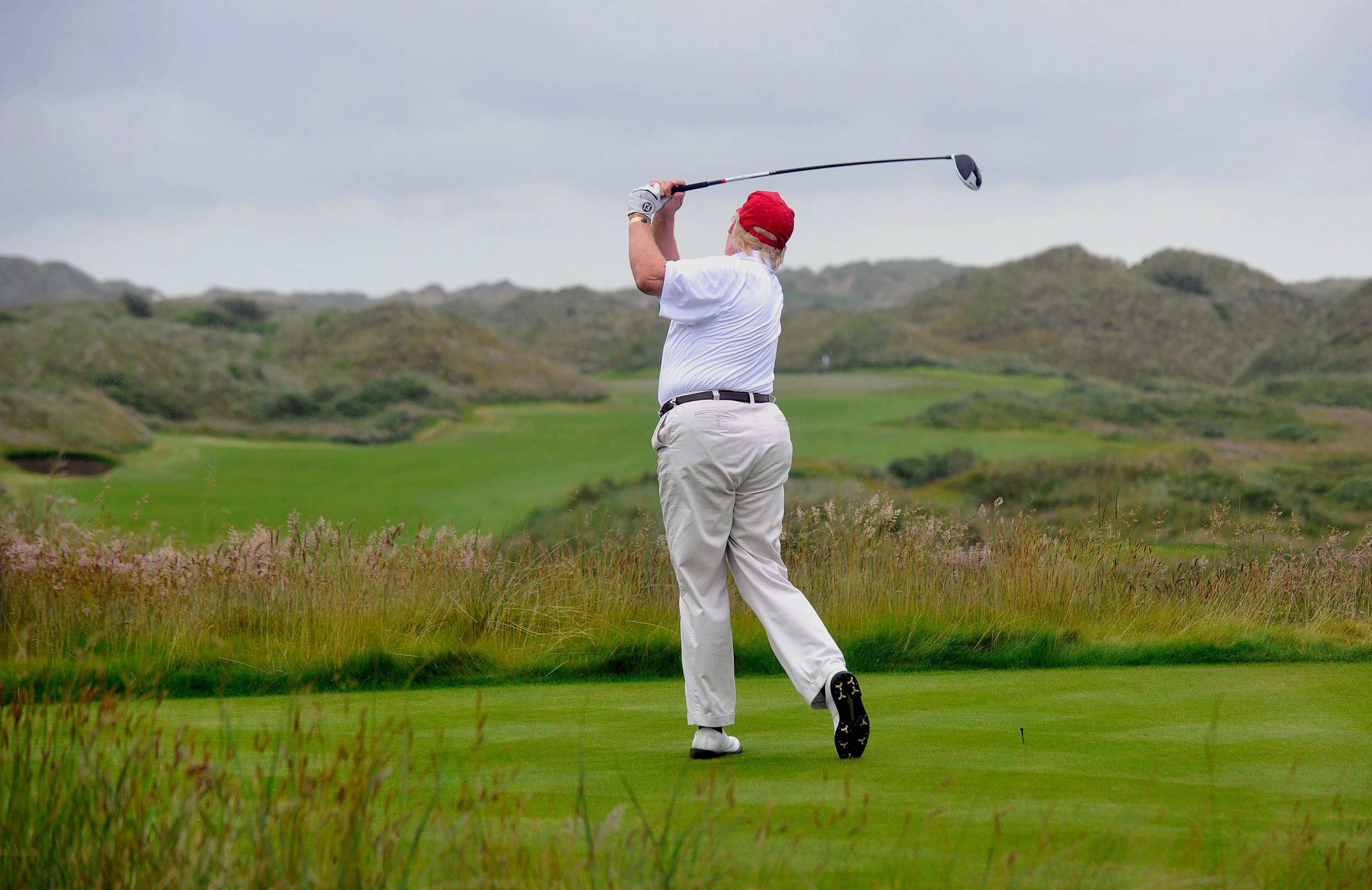 President Donald Trump will start his first work trip to Asia by playing golf.
Japanese Prime Minister Shinzo Abe informed the golf-loving U.S. president by phone on Monday that a joint outing with professional golfer Hideki Matsuyama had been arranged for November 5, the Associated Press reported.
Trump told Abe he was looking very forward to visiting Japan, the first leg of his Asia trip next month, according to the Japanese summary. During the half-hour phone conversation, Trump also congratulated Abe on the decisive victory of the Liberal Democratic Party, of which Abe is president, in parliamentary elections on Sunday.
Both Trump and Abe are avid golfers, and the prime minister gave the U.S. president a top-tier driver by Honma Golf, a Japanese maker, after he defeated Hillary Clinton in the November election.
Trump has drawn scrutiny for the frequency of his golf trips while in office.
The criticism follows his claim on the campaign trail that he would not have time to play golf during his tenure, and the president is seen by some as hypocritical because he slammed former President Barack Obama for golfing throughout his presidency.
"President Obama has a major meeting on the N.Y.C. Ebola outbreak, with people flying in from all over the country, but decided to play golf!" Trump tweeted in 2014.
At a Virginia campaign rally last year, Trump said, "I'm going to be working for you. I'm not going to have time to play golf."
On August 4, Trump drew criticism for taking a break from Washington and going on a 17-day trip to his private golf course in New Jersey. A White House spokeswoman said the West Wing staff needed to vacate the premises that month so a 27-year-old heating and cooling system could be replaced.
Trump in his first 99 days in office had played more golf and gone on more private getaways than Obama and former presidents George W. Bush and Bill Clinton, according to a New York Times analysis.
Obama golfed only once in his first 100 days, but had 333 rounds total over his two terms as president, Mark Knoller, a White House correspondent for CBS News, reported.
Matsuyama finished as runner-up in the 2017 U.S. Open and subsequently was ranked No. 2 in the Official World Golf Ranking. The 25-year-old golfer is a five-time PGA Tour champion and an eight-time Japan Golf Tour winner.
After Japan, Trump will tour South Korea, China, Vietnam and the Philippines, as well as Hawaii.