Trump Started Tweeting About Election Fraud in April 2020, Eight Months Before Capitol Riot
On trial for "incitement of insurrection," former President Donald Trump's past tweets are being used by Democrats as they argue the Capitol attack was "foreseeable" due to the former president's provocations.
According to an archive of Trump's Twitter activity, the then-president posted about election fraud and voter fraud more than 100 times in the past year. He also used the phrase "rigged election" at least 24 times in the months leading up to the November 3 contest.
One of his earliest election fraud tweets was posted in April 2020, when he wrote that "Republicans should fight very hard when it comes to state wide mail-in voting. Democrats are clamoring for it. Tremendous potential for voter fraud, and for whatever reason, doesn't work out well for Republicans."
Trump was permanently suspended by Twitter on January 8, with the platform citing a risk of further incitement of violence following the January 6 riot and the repeatedly flagging of his tweets that warned that content within them was disputed.
On Tuesday, House impeachment managers highlighted Trump's activity on Twitter, as well as remarks he made during his campaign rallies, to argue that he "primed" his supporters to take action by spreading falsehoods about the integrity of the 2020 election before and after it happened.
"It's not just one speech," Representative Joe Neguse said, referring to Trump's 70-minute address at the "Save America" rally shortly before the riot occurred—during which he told the crowd to never give up and never concede.
Neguse continued, "It didn't just happen. It was part of a months-long effort with a specific instruction: Show up on January 6."
Representative Joaquin Castro (D-Texas), another impeachment manager, specifically pointed to Trump's statements before Election Day. Castro pointed to one Twitter post from May 24 in which Trump wrote it will "be the greatest Rigged Election in history."
"How could he possibly know it would be the greatest rigged election in history six months before the election happened?" Castro asked. He went on to cite two other tweets from June and July 2020 where Trump again predicted the election would be fraudulent.
"Again, just big words with nothing to prove them," Castro said. "But he wanted to make his supporters believe that an election victory would be stolen from him and from them. And this was to rile up his base, to make them angry."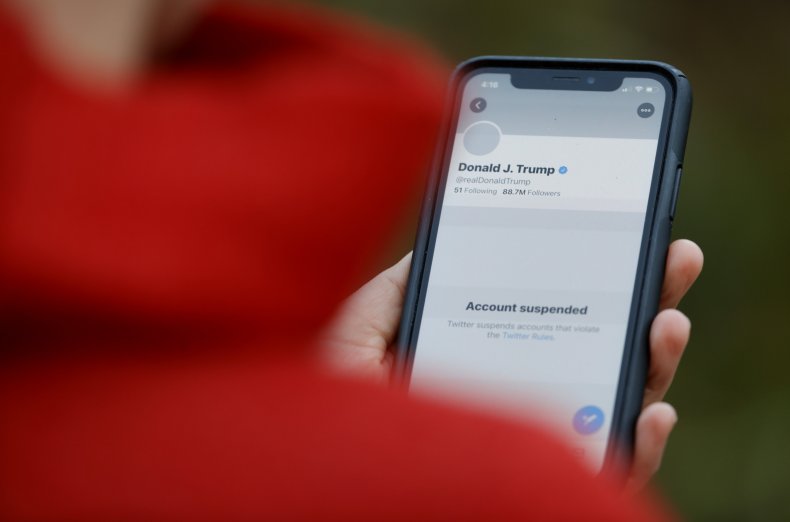 Trump's defense team, led by Bruce Castor Jr. and David Schoen, have argued in pre-trial briefs that Trump did not direct anyone to commit lawless actions and that his speech on January 6 is protected by his First Amendment right to freedom of speech.
When it came to his falsehoods about the 2020 election, the two attorneys wrote: "Insufficient evidence exists upon which a reasonable jurist could conclude that the 45th president's statements were accurate or not, and he therefore denies they were false. Like all Americans, the 45th president is protected by the First Amendment."
Lead House impeachment manager Jamie Raskin (D-Md.) issued a rebuttal to their assertions early on in Wednesday's presentation. Raskin likened the president to a fire chief who sends people to set a theater on fire.
"This case is much worse than someone who shouted fire in a crowded theater," Raskin argued. "It's more like a case where the town fire chief, who is paid to put out fires, sends a mob, not to yell fire in a crowded theater, but to actually set the theater on fire. And who then when the fire alarms go off, and the calls start flooding into the fire department, does nothing but sit back, encourage the mob to continue its rampage and watch the fire spread on TV."