Trump Could Still Start a War With Iran and North Korea After Renewing Nuclear Deal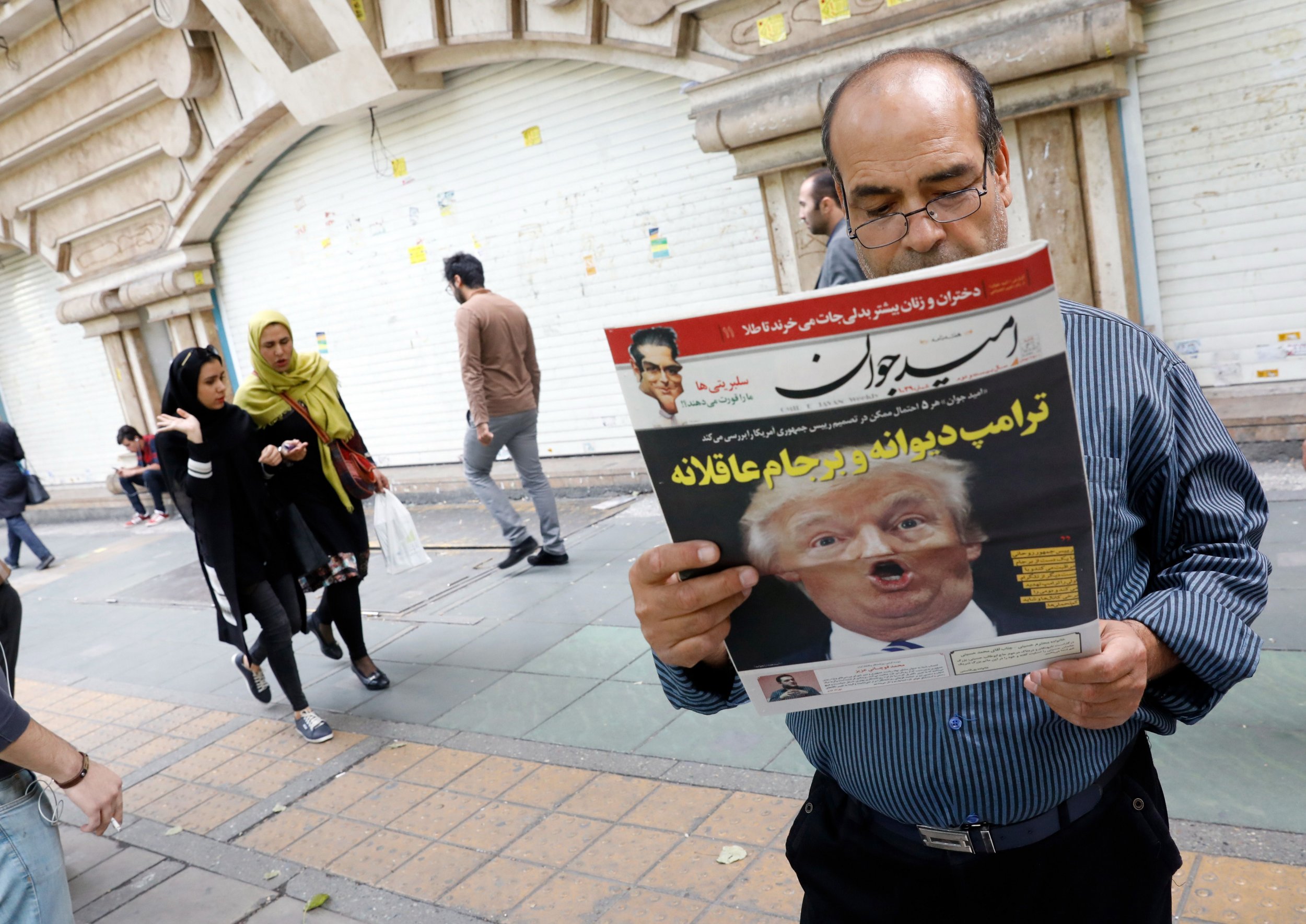 Trump's recent decision to renew the landmark Iran nuclear deal signed by his predecessor and temporarily suspend Asia-Pacific military drills for inter-Korea peace talks eased international anxieties about diplomatic crises that could swiftly lead to major escalations—but substantial risks lie ahead.
After nearly a year in office, Trump has yet to uncover any evidence of Iran violating the deal, in which Tehran agreed to cut nuclear production in exchange for sanctions relief worth billions of dollars. Instead, the Republican leader has targeted Iran's ballistic missile program, its alleged support for terrorism abroad and reports of human rights abuses—acts he claimed were not adequately addressed by the historic nuclear agreement signed by five other world powers.
Related: Trump and Kim Jong Un Are Going to Lead the World Into War If They Don't Stop Insulting Each Other, Experts Say
Despite vowing to rein in the "evil dictatorship" of Iran, Trump on Friday chose not to violate the deal by reinstating nuclear-related sanctions. Had he done so, experts said, the consequences would have been dire.
"Simply put, if Trump had not waived the sanctions, the U.S. would've been in breach of the nuclear deal," Reza H. Akbari, a researcher on Iranian politics at the Institute for War and Peace Reporting, told Newsweek. "Despite Trump's bombastic rhetoric, the U.S. administration is not ready to be the first to violate the agreement and accept its consequences.
"There is a relative consensus among Trump's senior national security and military advisers that the deal is the best existing option to avoid escalation of tensions between the two nations," Akbari continued.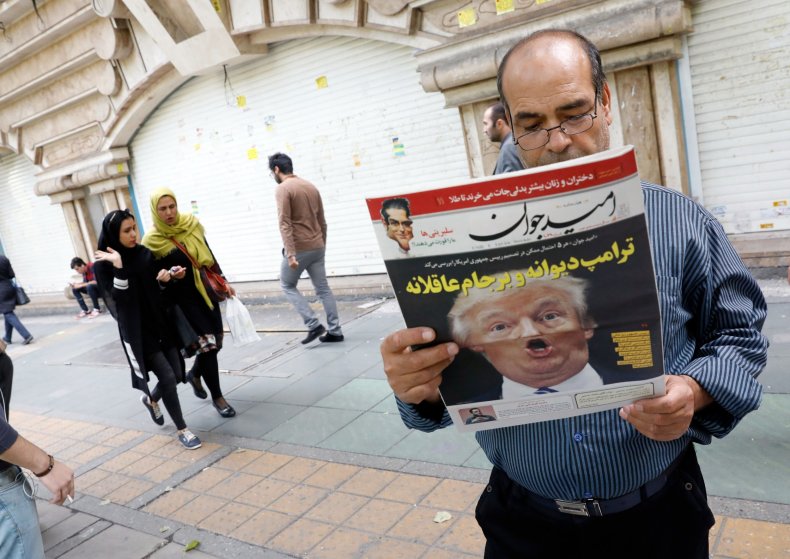 Throughout Trump's run for office, Iran criticized him for his hard-line approach, which contrasted that of the more diplomatic President Barack Obama. Obama quietly teamed up with fellow moderate Iranian President Hassan Rouhani to hammer out a framework for what became the Joint Comprehensive Plan of Action (JCPOA), signed in 2015 by China, France, Germany, Iran, Russia, the U.K. and the U.S.
The deal was met with its fair share of skepticism among conservatives in the U.S. and Iran, but its five other signatories pled with Trump to not violate the deal by reinstating oil sanctions, and criticized him when he decertified it in October. On Friday, Iran pledged "a strong and firm response" if Trump abandoned the agreement, Iran's semiofficial Tasnim News Agency reported.
While Trump did manage to stay in the deal by not announcing nuclear-related sanctions, he said "this is a last chance," according to Reuters, and qualified the decision by rolling out new sanctions against Iran, targeting 14 individuals and entities not covered by the JCPOA. That move, coupled with current legislation that meant this process of reevaluating the U.S.'s commitment to the deal would be repeated in four months, means another crisis likely looms.
"President Trump's decision leaves the JCPOA in the state of limbo it acquired shortly after his election," Ali Vaez, director of the Iran Project at the International Crisis Group, told Newsweek.
"This constitutes little more than a reprieve: The sanctions that were announced diminish Iran's incentive to implement the deal; legislation presently considered by the U.S. Congress could violate the JCPOA; and Trump might eventually decide to withdraw," Vaez explained. "The accord's other signatories should use this period to encourage the U.S. to remain in the deal while considering ways to sustain it regardless of U.S. actions."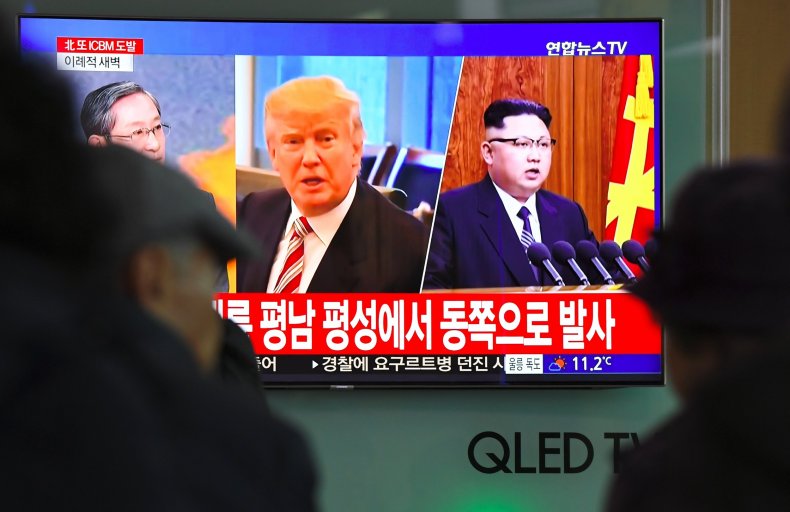 On the other side of the world, another rising military power singled out by U.S. policy caught a break. Likely overshadowing even Trump's most militant talk toward Iran was his fiery approach to North Korea and its young supreme leader Kim Jong Un. Like Iran, North Korea was subject to crippling economic sanctions in regard to its nuclear activity. The difference was that North Korea actually amassed a growing number of warheads, and for the first time demonstrated its ability to fire them across the world.
In his New Year's speech, Kim promised to defy mounting U.S. military pressure and continue advancing his ballistic missile and nuclear weapons program, which he believed was necessary to defend against a potential U.S. invasion. However, he also made a rare offer to hold a dialogue with his country's U.S.-backed rival, South Korea, over the Winter Olympics games to be hosted there next month.
That offer has since blossomed into the reopening of diplomatic and military hotlines, as well as high-level talks at the Panmunjom truce village in the Demilitarized Zone. The fragile peace process between the Koreas has been attempted many times before over the half-century they've technically been at war, however, and fears arose that Trump's "bigger and much more powerful" nuclear button tweet would derail them.
That was not the case, however, and talks advanced. Trump even agreed to suspend the joint U.S.–Japan–South Korea military exercises that North Korea loathes so much until the end of next month's games. Joel Wit, a former State Department official who cofounded North Korea monitoring project 38 North, advised that, in addition to ending the insult war between Trump and Kim, the U.S. further delay the drills and scale back their size.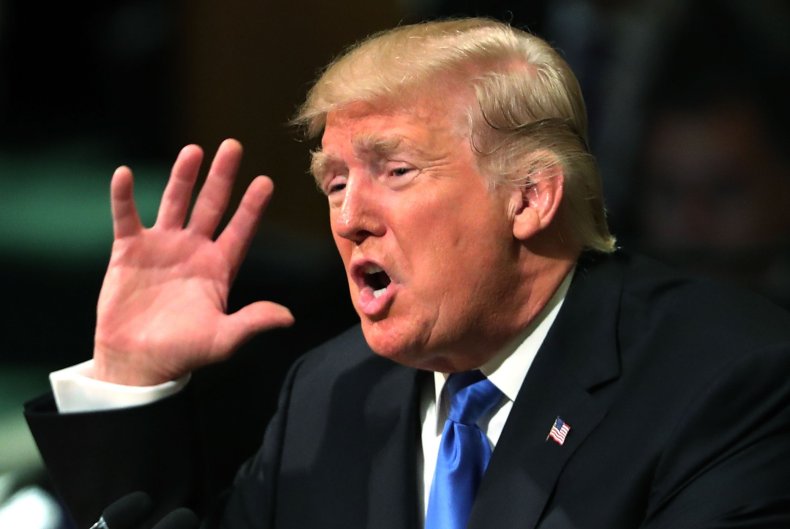 "The bottom line here is, yes, there's momentum now. Yes, there's the window open. But past experience has told us that windows don't stay open, and that gradually, over time, the momentum can erode, unless we move quickly to reinforce the momentum," Wit, a senior lecturer at the U.S.-Korea Institute of Johns Hopkins University's School of Advanced International Studies, said during a conference call Thursday.
Robert Carlin, a visiting fellow at Stanford University's Center for International Security and Cooperation and a former chief of the State Department's Northeast Asia Division in the Bureau of Intelligence and Research, added to Wit's analysis, saying Trump should not focus on North Korea's nuclear weapons at the early stages of the talks because the current priority was "to stabilize the situation enough so that we can begin to explore ways of further cutting back the dangers of a nuclear war in Northeast Asia."
Trump's recent decisions have reduced the U.S.'s immediate chances of entering a military conflict with two countries targeted in both the president's fierce speech at the United Nations in September and his debut "America First" national security strategy last month. Without a permanent change of course on U.S. policy toward Iran and North Korea, a military conflict with one or both nations appeared to remain a very serious possibility.