Trump Starts Christmas Celebrations (How Else) at His Golf Course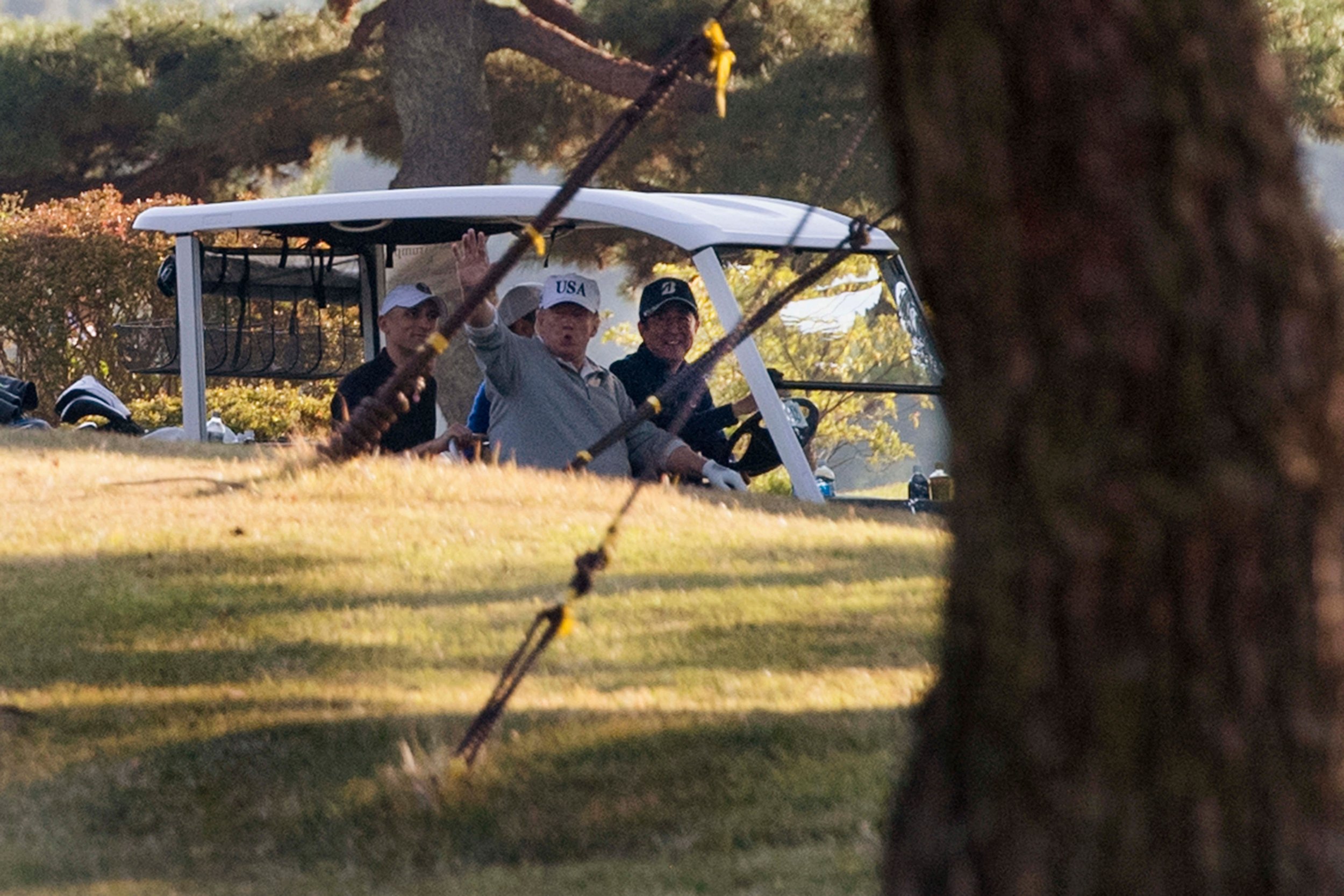 President Donald Trump has spent much of his first year in office at one of his golf courses, so it makes sense he would kick off his Christmas vacation at the links.
Pool reports indicated the president went to Trump International Golf Club near his Mar-A-Lago estate in Florida just after 9 a.m. CNN's Kristen Holmes tweeted that this marked his 107th day at a Trump property during his presidency and his 84th day at one of his golf properties as president. The White House often tries obfuscate whether or not the president actually golfs on his trips to his courses, but the website TrumpGolfCount.com has collected evidence of him playing at least 37 times.
Golf has long been Trump's favorite sport and he has built a global empire of courses brandishing his name. The Trump Golf website lists 18 different courses located from Ireland, to Indonesia, to North Carolina, to, of course, Florida. During his time in office, Trump has a number of playing partners, hit the links with famous pros like Tiger Woods and Dustin Johnson as well as politicians such as Senators Rand Paul and Bob Corker.
Trump is expected to stay in Florida through New Year's on a so-called working vacation. The former reality TV star is spending his holiday away from the White House, despite criticizing former President Barack Obama for doing the same in the past. He tweeted in 2013, "Pres. Obama is about to embark on a 17 day vacation in his 'native' Hawaii, putting Secret Service away from families on Christmas. Aloha!"
Despite his repeated criticisms of his predecessor, Trump has proven remarkably unpopular in his brief tenure in power, his approval rating well below Obama's lowest point. Heading into his first Christmas in office, Trump's approval rating hovered around 37 percent, at least ten percentage points worse than any other president on Day 337 of their presidency, via data-centric website FiveThirtyEight. For comparison's sake, at the same point in 2009, Obama's approval rating stood at about 50 percent.