Trump Starts New MAGA Again PAC to Support Candidates, Still No 2024 Announcement
Former President Donald Trump's team announced today the creation of the "ONLY Trump approved Super PAC" the "Make America Great Again, Again!" PAC which will replace the "Make America Great Again Action" PAC.
The former president's team said assets from the former PAC would be transferred to this new PAC and used to support candidates "who have proven to be fighters of the MAGA movement and President Trump's many accomplishments."
The announcement comes on the tails of a report published today by The Washington Post in which anonymous Trump advisers told the paper that the former president would delay formally announcing a 2024 bid in order to shield himself from responsibility for the results of the 2022 mid-term elections.
"We look forward to building on the success of MAGA Action with our new committee, Make America Great Again, Again!" Pam Bondi, the former Attorney General of Florida and new chair of the PAC wrote in a statement. "We are thrilled to continue to support America First candidates in the midterms and beyond."
Trump has so far endorsed 37 candidates for the 2022 elections cycle, 13 of which are running for Senate seats and 10 of which are vying for the house. The rest are running for governorships and state executive positions.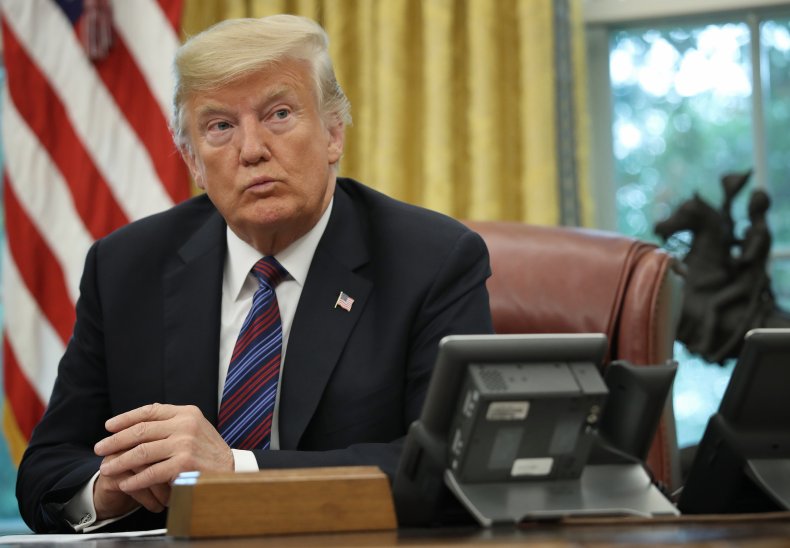 Despite his willingness to endorse political races, Trump apparently took the advice of his advisers that a formal announcement of his intent to run could boost Democrat turnout in moderate districts that swung blue out of fear of four more years under Trump, The Post reported.
These advisers indicated to the former president that they felt his current role would best be served boosting like-minded Republicans than focusing on his own race. So far, Trump has looked to do this in red districts where Republicans deviated from his preferred agenda.
Trump endorsed Harriet Hageman who's running against one of his most outspoken critics from the right, Representative Liz Cheney of Wyoming. He has also offered his support to Kelly Tshibaka who looks to unseat Alaska Senator Lisa Murkowski who was one of the seven senators who voted to convict Trump for inciting the January 6 insurrection during his second impeachment trial.
With slim majorities in the House and Senate, these endorsements could play a key role in a future majority flip.
"President Trump's endorsement is the most powerful and sought-after endorsement in the history of American politics," Taylor Budowich, the communications director for Trump's other PAC Save America, told Fox News. "He will continue to identify and support strong candidates who will advocate for his America First agenda in Congress and statehouses across the nation."