Trump Starts New War Against China Over 'Economic Aggression'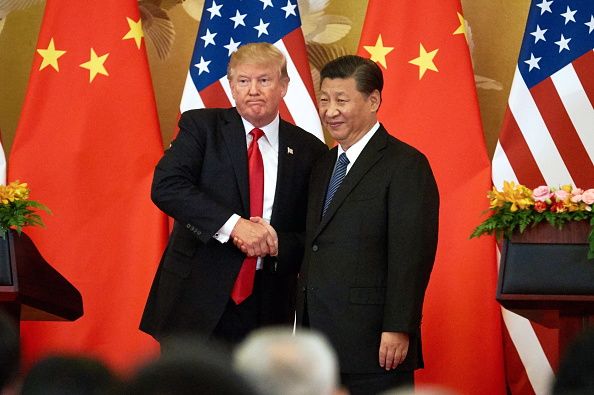 President Donald Trump will accuse China of engaging in "economic aggression" on Monday during the release of his national security strategy.
The accusation is a strong sign that Trump and China's President Xi Jinping have hit a rocky bump in their relationship. This is because Trump has become frustrated with Jinping for being unable to use their good rapport to get Beijing to address Trump's trade concerns, the Financial Times reported.
The national security strategy is a formal document produced by every U.S. president since Ronald Reagan. Trump would propose a much stronger stance on China than the previous administrations. The unveiling of the document comes just a month after Trump and Jinping met in China, and eight months after the two had met at Trump's Mar-a-Lago resort.
Trump severely reprimanded China repeatedly on the campaign trail but has taken a less aggressive stance since his trip to Mar-a-Lago with Jinping. This is partly because the U.S thinks China could put pressure on North Korea to fix the nuclear war crisis.
But, Trump has become a lot less patient in the past few months and has become more irritated on the lack of progress on the U.S. trade deficit with China.
"The national security strategy is the starting gun for a series of economic measures against the Chinese," Michael Allen, a former Bush administration official at Beacon Global Strategies told the Financial Times. "It is sort of the Rosetta Stone for translating campaign themes into a coherent governing document."
Those familiar with the strategy fear this could be the most aggressive economic response since the U.S supported China's entry into the World Trade Organization in 2001. Critics worry that if the U.S. pushes too hard, it could start a trade war that could have severe consequences for U.S. business and the global economy. Accusing China of economic aggression could also lead to retaliation by Beijing, with U.S. companies dealing with consequences of any response.
"The concern about Chinese economic policy and practices is serious and real but the question is how you deal with it," Evan Medeiros, a former Asia adviser to Barack Obama now at Eurasia Group told the Financial Times. "Unilateral trade enforcement mechanisms are not going to do it. You need systemic tools that shape the economic environment around China in order to reshape their incentives."
The Trump administration has also put pressure on Beijing to take more assertive action towards Pyongyang to convince Kim Jong Un to abandon his nuclear weapons program. The administration is also considering on imposing sanctions on big Chinese banks that they believe are facilitating North Korean trade and financial flows, but has only sanctioned one small Chinese bank.