State Department Diplomat Resigns, Says All Government Collaborators "Should Be Named And Shamed"
A Foreign Service officer serving in the State Department resigned on Thursday, using the op-ed in which he announced his departure to point to the Trump administration's "toxic agenda" and to encourage his administration colleagues to follow suit.
"Over three tours abroad, I worked to spread what I believed were American values: freedom, fairness and tolerance," Chuck Park, the 10-year State Department veteran, wrote in an op-ed for The Washington Post. "But more and more I found myself in a defensive stance, struggling to explain to foreign peoples the blatant contradictions at home."
Park worked to dismantle the idea of the so-called "Deep State" in Thursday's piece, arguing that the reality of service as a career public official in the Trump administration is one of complacency, not resistance.
"Almost three years since his election, what I have not seen is organized resistance from within. To the contrary, two senior Foreign Service officers admonished me for risking my career when I signed an internal dissent cable against the ban on travelers from several majority-Muslim countries in January 2017," he observed. "Among my colleagues at the State Department, I have met neither the unsung hero nor the cunning villain of Deep State lore. If the resistance does exist, it should be clear by this point that it has failed."
He further explained how perks such as free housing, career advancement and diplomatic prestige continued to endear him to the job even through scandal after scandal that has defined foreign relations during the Trump presidency.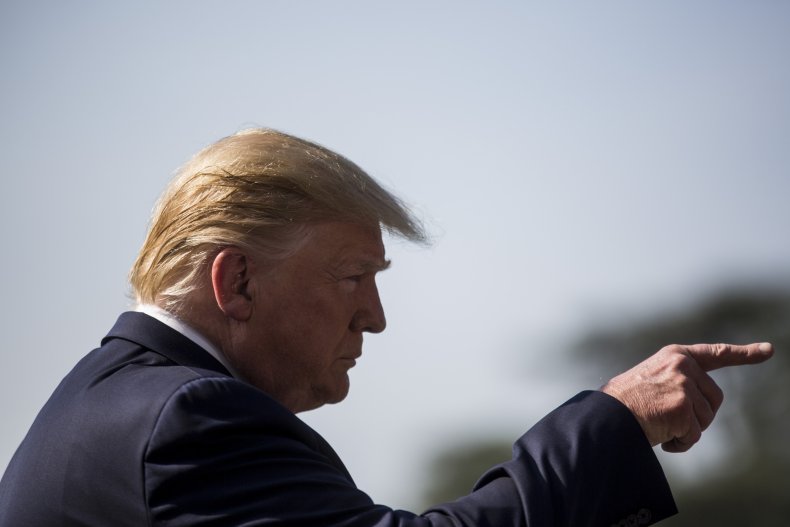 Ultimately, Park came to the conclusion that the demands of the current political climate required him to make a choice: comply with Trump administration priorities or resign. He argued that the Deep State was serving no broader, moral purpose beyond, if anything, slowing down the inexorable gears of President Donald Trump's agenda.
Resistance from within, he wrote, "would be wrong." Park pointed out that Foreign Service officers serve at the pleasure of the president, and so they should be absolutely compliant in performing their diplomatic duties. If they don't agree with a departmental order, "[they] should quit."
Going beyond some other high-profile resignations, Park used his op-ed to denigrate his own slow conversion to the resistance camp and called for the public shaming of his administration colleagues who hide behind the veil of their office to avoid accusations of complicity.
"We should be named and shamed," he wrote. "I'm ashamed of how long it took me to make this decision. My excuse might be disappointing, if familiar to many of my colleagues: I let career perks silence my conscience. I let free housing, the countdown to a pension and the prestige of representing a powerful nation overseas distract me from ideals that once seemed so clear to me. I can't do that anymore."
Other career officials have quit over allegations of pressure from the Trump administration to adulterate their work.
A leading climate scientist at the USDA, who served for more than two decades, just announced he would be quitting the agency over reported pressure to bury the results of his seminal climate change work.
A State Department analyst left his post in late July after administration officials stymied his congressional testimony about how climate change is jeopardizing national security.
Beyond career officials, the upper echelons of the administration have experienced pronounced instability through unprecedented turnover since Trump's inauguration. A report from the Brookings Institution has found that Trump has endured a remarkable 75-percent turnover rate among senior White House officials.
State Department Diplomat Resigns, Says All Government Collaborators "Should Be Named And Shamed" | Politics