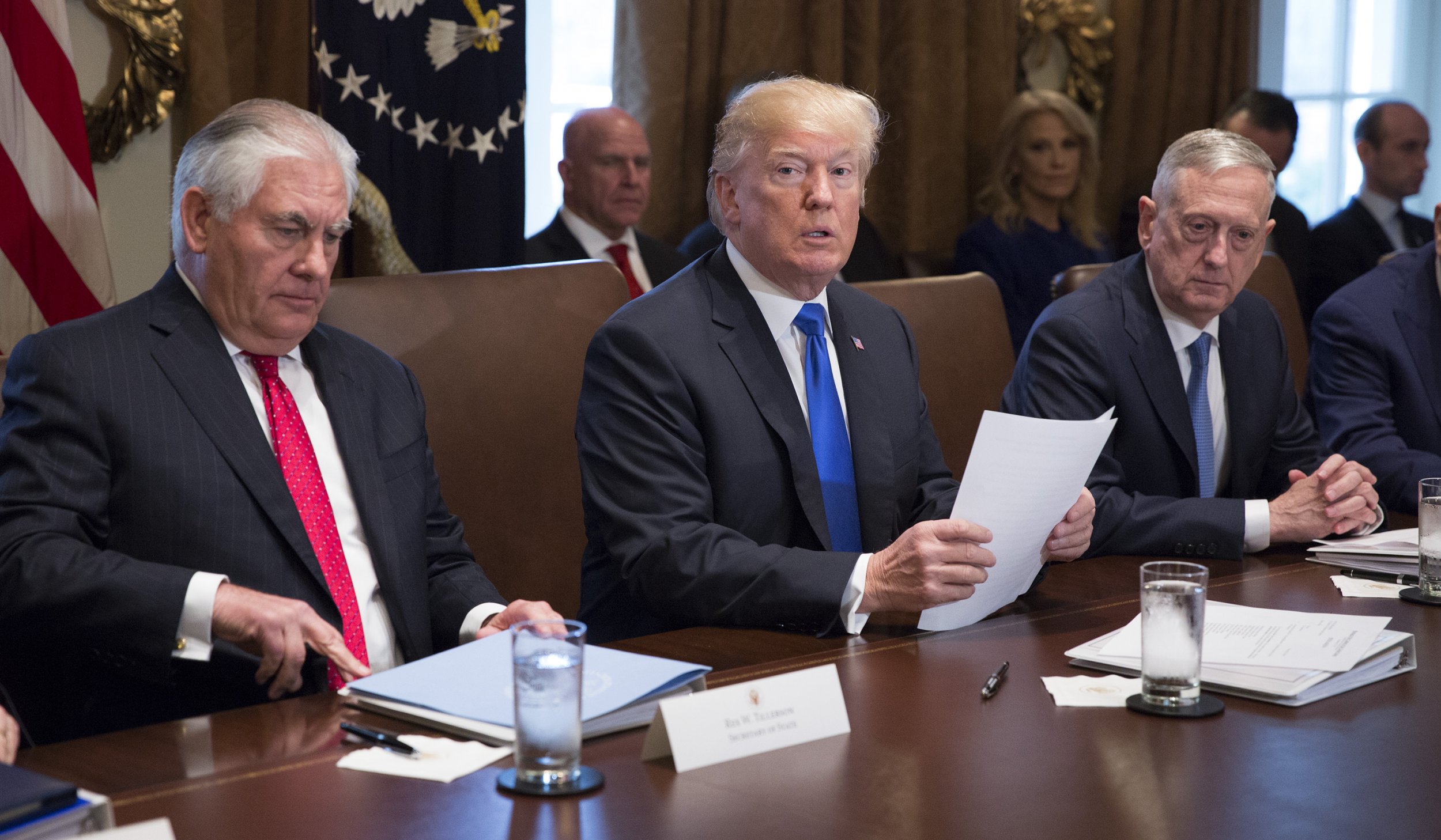 Diplomats in the State Department are growing increasingly uneasy about their role under the Trump administration, according to a report on officials familiar with the department.
Related: Who Is John Feeley? Trump's Panama Ambassador Resigns, Says He Can't Faithfully Serve the President
The recent departure of John Feeley as ambassador to Panama has left other diplomats wondering whether they should follow his lead and resign, especially in the wake of Trump's reported comments calling dozens of nations around the world "shithole countries," according to a report from McClatchy.
Already the department is faced with major staffing holes. Sixty percent of top-ranking diplomats in the State Department have left and applications to join the corps has fallen by half, according to the American Foreign Service Association.
Officials say that Feeley's letter of resignation, which stated that he could no longer faithfully serve the president, was an example of disintegrating morale across the entire department. Staffers are said to have lost confidence in the Trump administration's ability to approach diplomacy effectively
"Given what happened in the last few days, people are wondering how are they going to be effective in an environment like this," a U.S. official who works regularly with the State Department told McClatchy.
State staffers were shaken by Feeley's sudden resignation, and say that it has left them questioning their own commitment to an administration that they say is undercutting the diplomatic corps' work and hurting the reputation of the U.S. around the world.
Feeley is not the only example of a shaky staff.
Sources say that some diplomats are conflicted, caught between the desire to defend the ideals of diplomacy and the feeling that staying on represents an approval of the Trump administration's style. That conflict has already proved challenging for diplomats like Elizabeth Shackelford, foreign service officer who worked in Nairobi, who resigned in November over the administration's "stinging disrespect" of the State Department.
Officials who have worked in the department for years see the change in morale as a major problem. Mark Feierstein, the White House National Security Council's senior director for Western Hemisphere affairs under President Barack Obama, said he's surprised more diplomats haven't quit already, considering Trump's behavior and policies.
"Trump has given ambassadors over the last year many reasons to resign," Feierstein told McClatchy before referencing the president's alleged "shithole" remarks. "Yesterday was only one. There were plenty others. And there will be more."
The Trump administration, however, has portrayed the shrinking of staff as intentional and a means of making the State Department more efficient.
"The most important thing I can do is to enable this organization to be more effective, more efficient," Tillerson told U.S. Embassy employees in London last September. "Because if I accomplish that, that will go on forever and you will create the State Department of the future."