Trump to Display Names of Campaign Donors During State of the Union Speech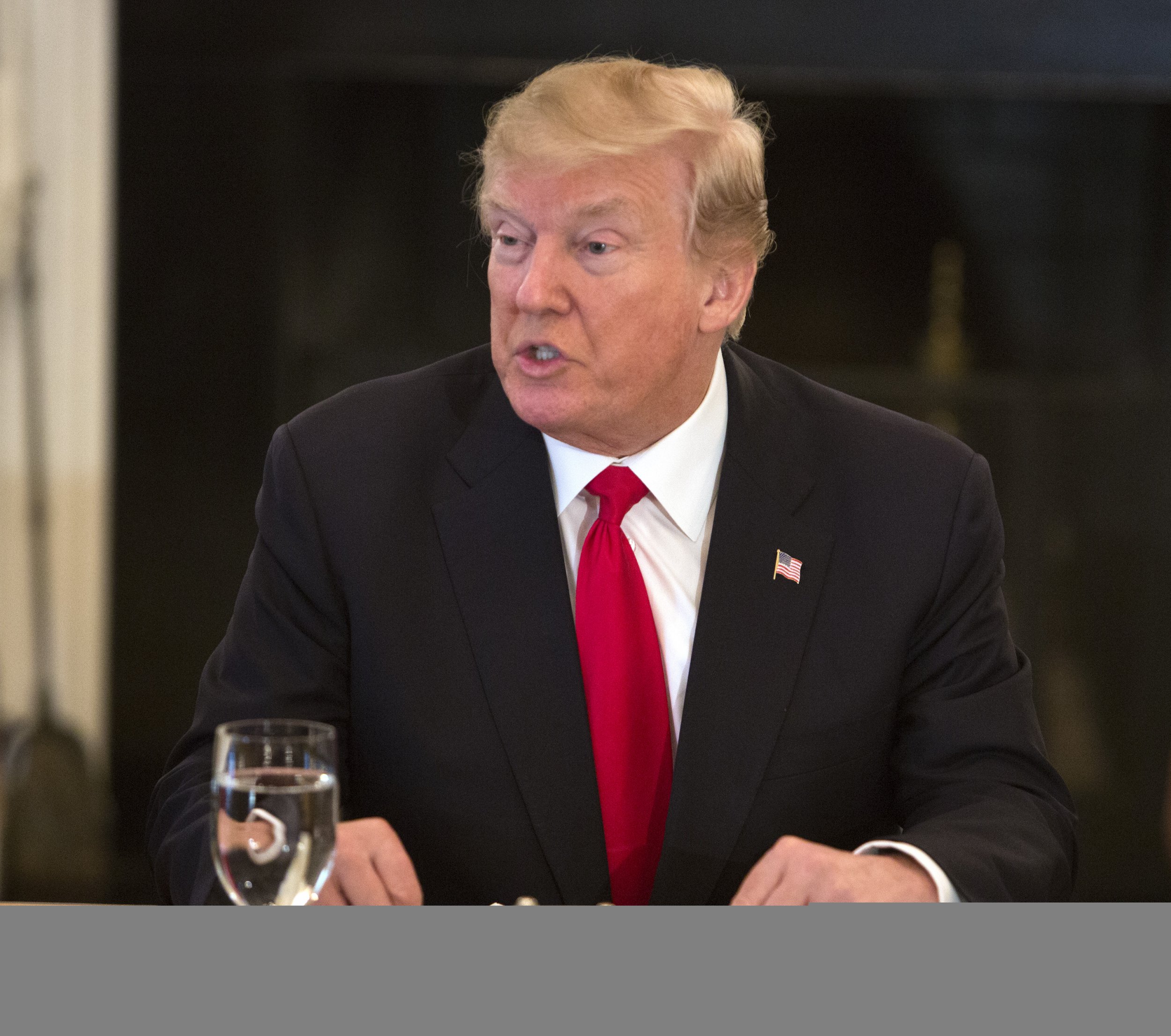 President Donald Trump aims to use his State of the Union address Tuesday night to boost funding for his 2020 re-election campaign, promising to display the names of campaign donors during a live broadcast of the speech.
In a fundraising push, Trump on Monday afternoon sent a text message to supporters with an offer to flash their names across the screen during the "Donald J. Trump for President Live Stream" of the event.
"The State of the Union speech is not about me. It's about YOU. Which is why I will have the names of every supporter who contributes today broadcast during my speech on the Official DJT for President Livestream!" the message said. "Enough of the Fake News Media. It's time for them to hear from the AMERICAN PEOPLE."
The text linked to an official webpage soliciting donations between $35 and the legal maximum of $2,700. A donation is called "a movement" on the webpage, which said: "It's not about just one of us. It's about ALL of us. Which is why your name deserves to be displayed during Tuesday night's speech."
Left-leaning critics were not thrilled with the idea of displaying donors' names during the State of the Union.
"Goodbye America. We had a good run," tweeted Austan Goolsbee, a former adviser to President Barack Obama.
"Why not sell each paragraph to the highest bidder?" joked Larry Sabato, director of the University of Virginia's Center for Politics.
On Monday, Trump asserted that his speech would be bipartisan in nature, and one of his senior advisers, Kellyanne Conway, said the president would be "positive in tone and content" during his speech Tuesday night.
The president is expected to address the growing economy and the White House's immigration and infrastructure plans during his speech. He'll also likely take a tough stance on global trade but is not planning to get into specifics about which countries he feels are abusing their relationships with the U.S.
This is not the first time the president has used such a fundraising tactic. In 2016, he displayed the names of donors who gave more than $50 on a jumbo screen at the Republican National Convention. Trump advertised the incentive as "the opportunity of a lifetime."