Trump Didn't Mention Women Once During His State of the Union Address, Amid #MeToo Movement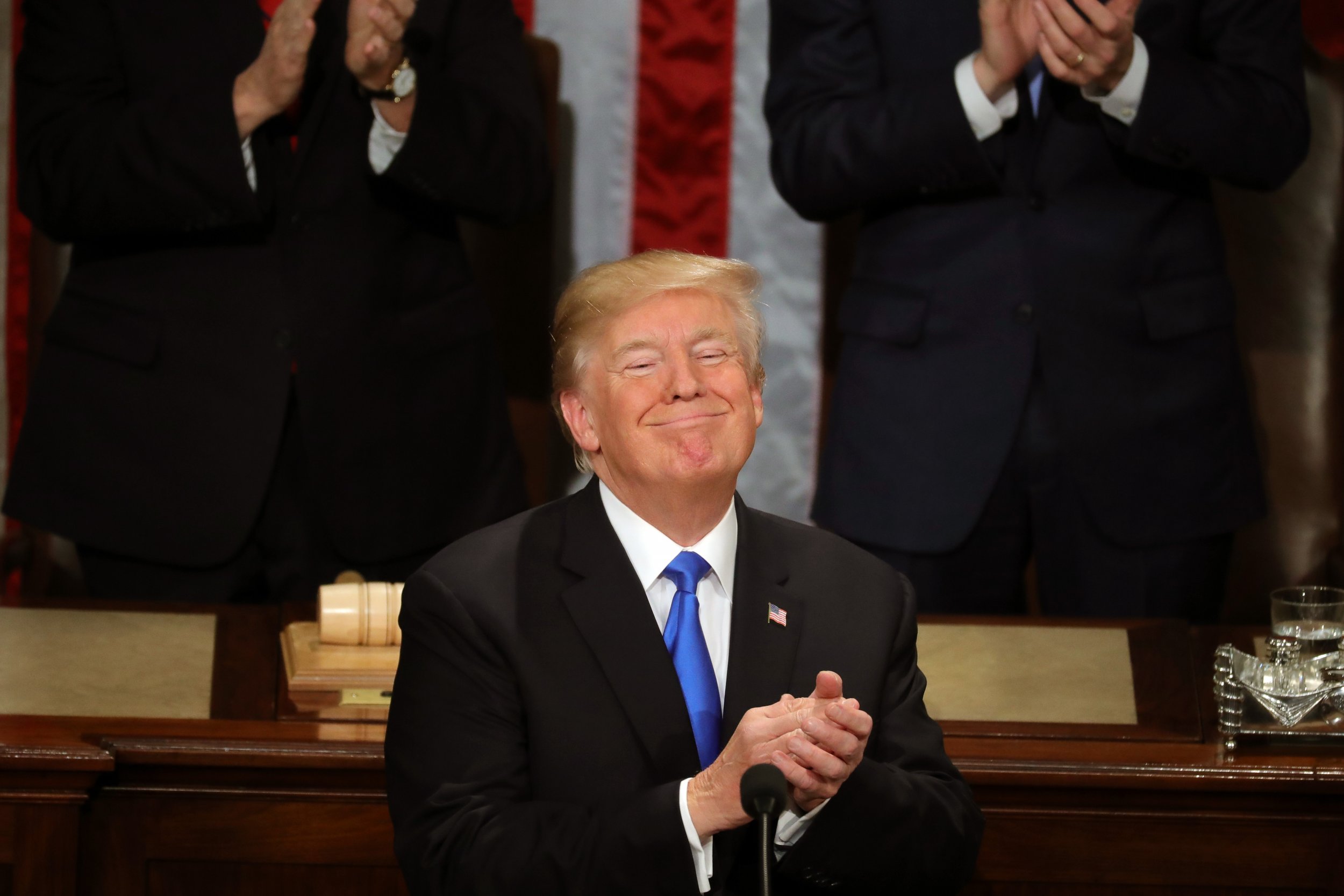 President Donald Trump said many words during his hour and 20 minute long State of the Union address Tuesday evening, but he did not mention women once.
Trump's first year in office was a landmark year for women, as the #MeToo and Time's Up movements shaped political and popular culture. Multiple elected and appointed officials were forced to resign after admitting to sexual harassment and assault, and more women than ever will run for office in 2018.
The president, meanwhile, made several attempts to limit access to reproductive care, refused to call himself a feminist and was accused of cheating on his wife with adult film star Stephanie Gregory Clifford, also known as Stormy Daniels. Trump's annual average approval rating for his first year in office was only 33 percent among women, compared with 45 percent among men.
But it's not just Trump: Republicans also have a female problem.
According to recent polling, women favor Democrats over Republicans in the November midterm elections by 16 points, while men support both parties at parity. Such data indicates that Trump "is not likely to be much help in rallying women to support Republicans in the upcoming midterm elections," said Gallup's Megan Brenan.
Ignoring women's issues during the most important policy-shaping speech of the year doesn't help. Trump only used the term "woman" once, while telling the story of a homeless woman who was found pregnant and injecting heroin.
"We know where we stand in Trump's vision of our union," tweeted the National Women's Law Center after his speech.
The official Democratic response to the speech was given by Congressman Joseph Kennedy III. He directly referenced the women's marches across America last week during his brief remarks.
"You proudly marched together last weekend – thousands deep -- in the streets of Las Vegas and Philadelphia and Nashville," he said. "You sat high atop your mom's shoulders and held a sign that read: Build a wall and my generation will tear it down. You bravely say, 'me, too.' You steadfastly say, 'black lives matter.'"
Trump isn't alone. President Barack Obama did not mention women in his final State of the Union speech in 2017.