Deportations Under Trump Still Lag Far Behind Those Carried Out by the Obama Administration
Although President Donald Trump may often tout his strong stance against illegal migrants and is regularly blasted by critics for his hardline immigration policies, deportations since he took office have remained well below the levels carried out in the peak years of his predecessor Barack Obama.
In 2018, U.S. Immigration and Customs Enforcement (ICE) has so far removed just over 256,000 individuals from the country. Last year, the number was lower, with 226,119 total deportations, according to official ICE statistics. But under Obama, annual deportations remained well above 300,000 per year from when he took office in 2008 until 2014. They reached a peak in 2012, with a total of 409,849. During 2015 and 2016, Obama's last two years in office, deportations dropped to less than 250,000, but were still higher than Trump's first year as president.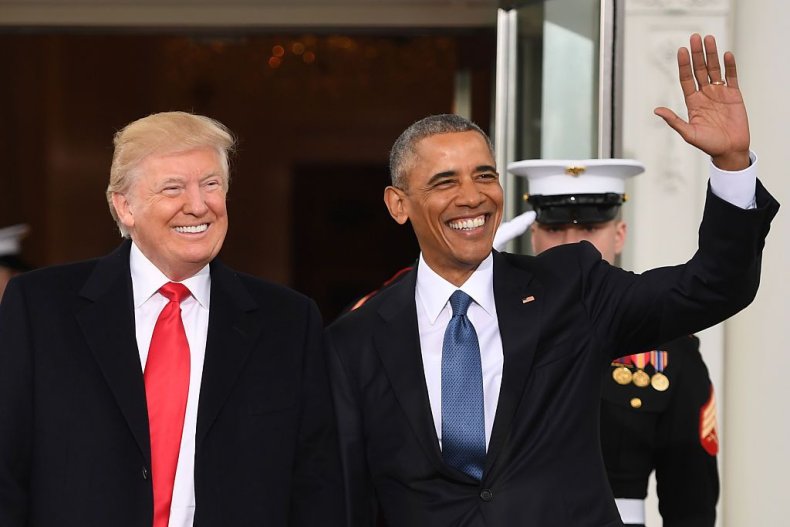 Despite these numbers, Trump has continually painted Democrats as "weak" on immigration. Meanwhile, widespread criticism of U.S. immigration policy has risen dramatically under the Trump administration, with opponents attacking the current president for his attempts to paint immigrants as criminals, and to exact retribution by separating immigrant families at the border. Some progressive leaders have also begun calling for the abolition of ICE.
The Obama administration regularly defended its high level of deportations, arguing that the majority were convicted criminals. However, that was not entirely accurate according to annual reports released by ICE. The level of non-criminal immigration violators deported remained above 40 percent during Obama's entire time in office. In Obama's first two years, the level was 69 percent and 65 percent respectively.
Trump's predecessor was regularly referred to as "deporter in chief" by pro-immigration groups, due to the high number of removals year after year under his leadership. By the time he left office, around 3 million individuals had been deported in total. An ABC News report from August 2016 said plainly that Obama had deported "more people than any other president's administration in history."
Beyond lagging behind his predecessor on immigrant removals, Trump's anti-immigration policies appear to have done little to curb the level of migrants attempting to cross the border illegally. The level of detentions at U.S. borders has increased 78 percent in November over last year. The amount is also similar to the peak levels of the Obama administration, according to Politico, suggesting that Trump's attempts to curb migration haven't been successful.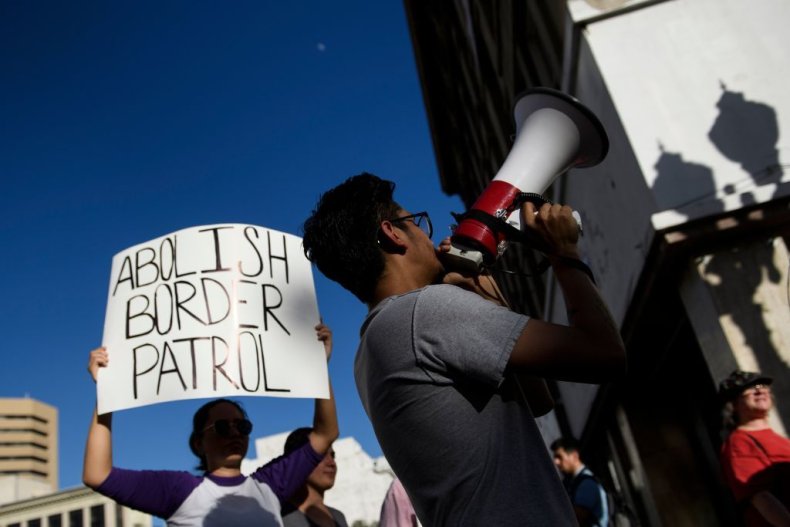 However, there is one aspect of immigration where Trump has actually made a dent. The numbers entering the U.S. legally on immigration, temporary stay or work visas has dropped since Obama's final year in office, Politico reported. Temporary stay visa issuances have declined by 13 percent from 2016, and the issuance of immigration visas, which allow individuals to apply for green cards, has fallen by 14 percent over the same period of time. Employers who regularly use H-1B visas to hire skilled foreign workers have also faced greater hurdles to get the necessary approvals.
"That's been a bit of a nightmare," Sarah Pitney, an immigration attorney with the D.C.-based firm Benach Collopy, told the news site. "A lot of employers have just started looking for options other than H-1Bs, because H-1Bs have been such an issue in the last year or so."
At the same time, the U.S. is actually facing a labor shortage to fill blue collar jobs, Bloomberg reported. With a low unemployment rate and an increasing number of young people graduating from universities in search of specialized positions, experts have warned that the the shortage is "acute" and "very, very pronounced."