Trump Is Receiving Gifts From Foreign Governments and Violating the Constitution, Ethics Watchdogs Warn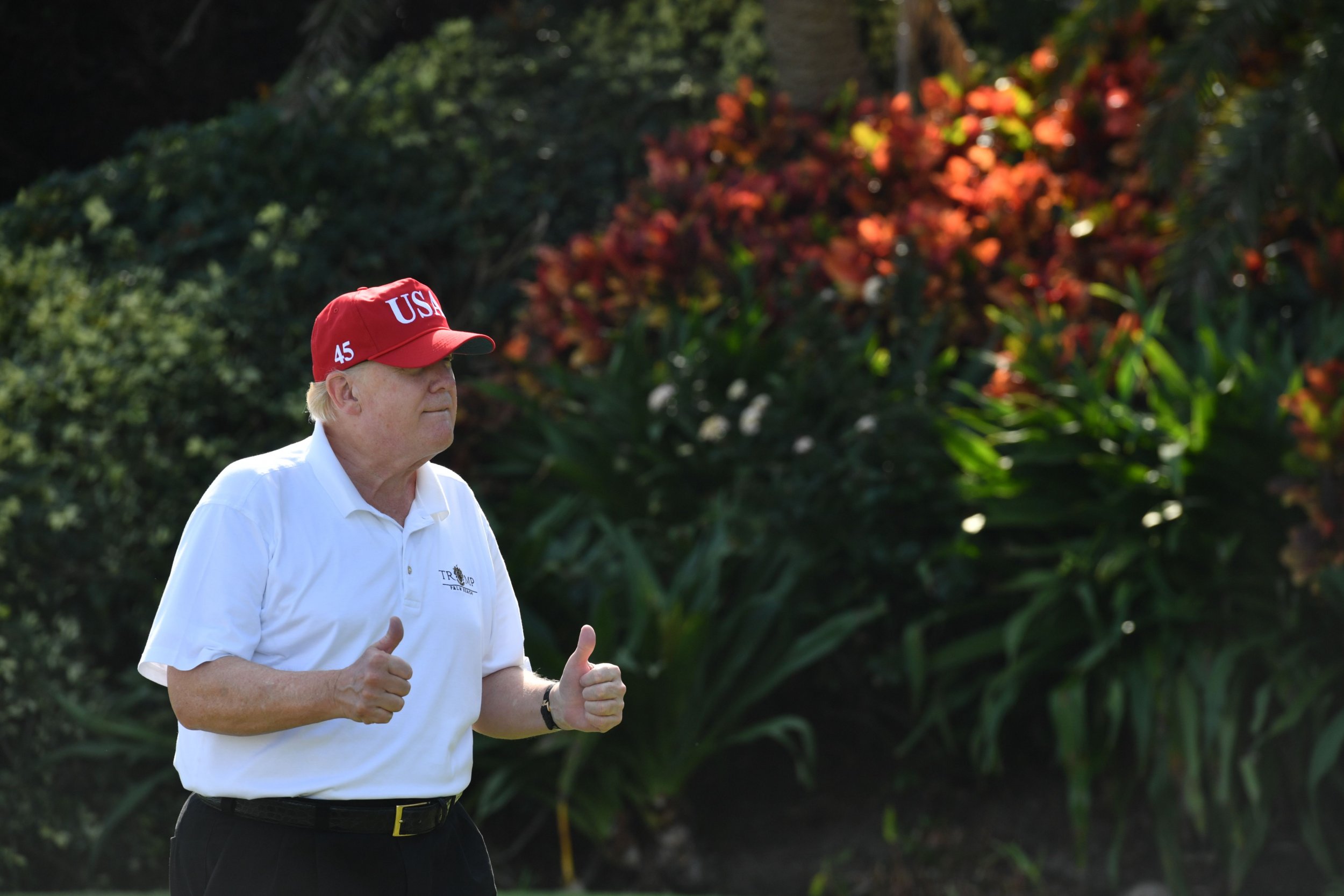 Governments from other countries are finding new ways to benefit President Donald Trump and his businesses, according to reports. Trump has faced accusations of financially benefiting from the presidency from the moment he was elected and has been the subject of multiple lawsuits claiming he is in violation of the foreign emoluments clause in the Constitution.
Related: Ivanka Trump Wears Her Company's Clothes in Social Media Posts, Raising Further Conflict of Interest Questions
Details of the way in which governments have sought to curry favor with Trump were reported Tuesday by McClatchy DC Bureau. In Indonesia, a local government approved plans to construct a road that would shorten the drive between Trump's new six-star resort and golf course and the main airport located on the island of Bali.
In Panama, the federal government installed sewer and water pipes around the Trump Ocean Club International Hotel and Tower in Panama City to ensure the construction on the sail-shaped skyscraper would be completed after the contractor went bankrupt.
These actions, according to Noah Bookbinder, executive director of Citizens for Responsibility and Ethics in Washington (CREW), could be in violation of the emoluments clause, which prohibits government officials from accepting gifts or payments of any kind from foreign governments.
"If you have a foreign government providing a benefit to the Trump company, that is going to violate emoluments clause of the Constitution," said Bookbinder.
There has long been a debate over what exactly constitutes as a "gift" and whether or not this clause applies to the president. In December, U.S. District Court Judge George Daniels dismissed a lawsuit against Trump that claimed he had violated the emoluments clause by not separating himself from his businesses while serving as president.
The judge ruled in favor of Trump because the plaintiffs failed to show injury related to Trump's businesses and foreign officials. Daniels also claimed that this issue should be up to Congress, not the federal courts, to decide.
Various activist groups have been investigating Trump's possible emoluments clause violations, such as CREW, Public Citizen and Center for American Progress. But American Bridge 21st Century is one of the few to investigate his business affairs overseas, due to language barriers and lack of public information.
An attorney for the Trump Organization defended the president's foreign business relations to McClatchy, saying, "because the developments you are referring to are all license deals owned and developed by others, any improvements made to the local infrastructure provide no benefit to the Trump Organization or any of its affiliates."