Trump Still Doubts Russia's Election Interference—That's Giving a 'Green Light' to Putin, Says Ex-CIA Analyst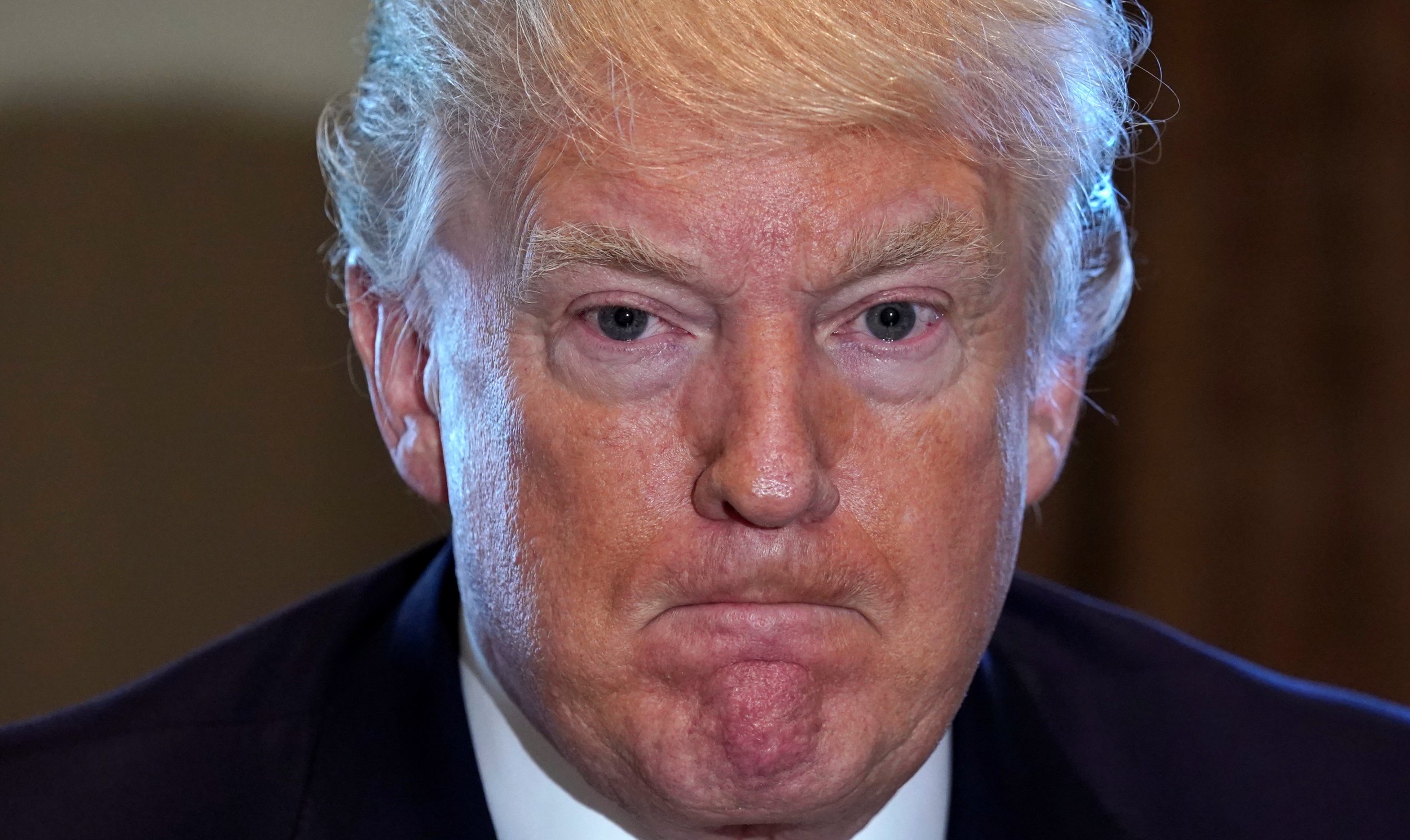 The Trump administration's top intelligence officials affirmed to Congress on Tuesday that Russia interfered in the 2016 election and will attempt to do it again during the 2018 midterms.
Yet President Donald Trump is skeptical Russia actively sought to undermine American democracy, three sources familiar with his thinking told CNN on Wednesday. Trump sees it as suggesting he had help to win.
The president's thinking is giving the Kremlin a "green light" to continue working to meddle in the U.S. political system, said Ned Price, a former CIA analyst and National Security Council spokesman on MSNBC's The Beat with Ari Melber on Tuesday.
During testimony before the Senate Intelligence Committee earlier in the day, FBI Director Christopher Wray said that while his agency is taking action to prevent meddling, Trump hasn't specifically directed it to. National Security Agency chief Mike Rogers said the U.S. is "behind the curve" when it comes to punishing those who interfere in America's political system.
Both men appeared alongside Director of National Intelligence Dan Coats and CIA Director Mike Pompeo.
During his testimony, Coats suggested no single agency is leading America's response to Russian interference. In December, The Washington Post reported Trump hasn't held any cabinet meetings to address the issue and doesn't like talking about it.
"We have heard that President Trump has personally himself done absolutely nothing to help our national security establishment and infrastructure stop the next round of Russian meddling," Price said following testimony from the intelligence chiefs.
Read more: Russia will try to interfere in 2018 midterms, U.S. intelligence agencies say
"That should be hugely troubling to all of us," Price said. "Both what [Trump] has done and has not done, are very clear signals to Moscow—a clear signal that they have the green light to continue."
The president has repeatedly called investigations into the Kremlin's meddling—both by Congress and by special counsel Robert Mueller—a "hoax" and a "witch hunt" started by Democrats because Hillary Clinton lost the 2016 election.
The administration has received criticism after it held off last month on implementing new sanctions passed by Congress to punish Russia for election meddling.
Coats told Congress on Tuesday: "There should be no doubt that Russia perceived its past efforts as successful, and views the 2018 U.S. midterm elections as a potential target for Russian influence operations."
Both Secretary of State Rex Tillerson and CIA chief Pompeo have made similar statements about the midterms in recent weeks.
In their testimony, the Trump administration's intelligence chiefs affirmed the findings of a report issued by the CIA, FBI and Office of the Director of National Intelligence early last year that concluded Moscow worked to help Trump and hurt his rival Clinton.
The report found that Russian intelligence agents were behind the hacks and release of emails from the Clinton campaign and Democratic Party and behind a massive misinformation campaign waged online.
In advance of the release of the emails, multiple reports and court documents show the Trump campaign was made aware that Russia had damaging information that would hurt Clinton. In June 2016, Donald Trump Jr. met with a Russian lawyer at Trump Tower after being promised damaging information on the Democrat.
An indictment against Trump campaign foreign policy adviser George Papadopoulos late last year showed he was told by a Kremlin-connected academic that Russia had "dirt" in the form of "thousands of emails" on Clinton in April 2016.
In July that year, Trump called on Russia during a campaign event to help produce emails that had been deleted from Clinton's controversial private server.
"Russia, if you're listening, I hope you're able to find the 30,000 emails that are missing," the then-candidate said. "Now, if Russia or China or any other country has those emails, I mean to be honest with you, I'd love to see them."