Trump Is Still Touting the Obama 'Birther' Conspiracy Theory Behind Closed Doors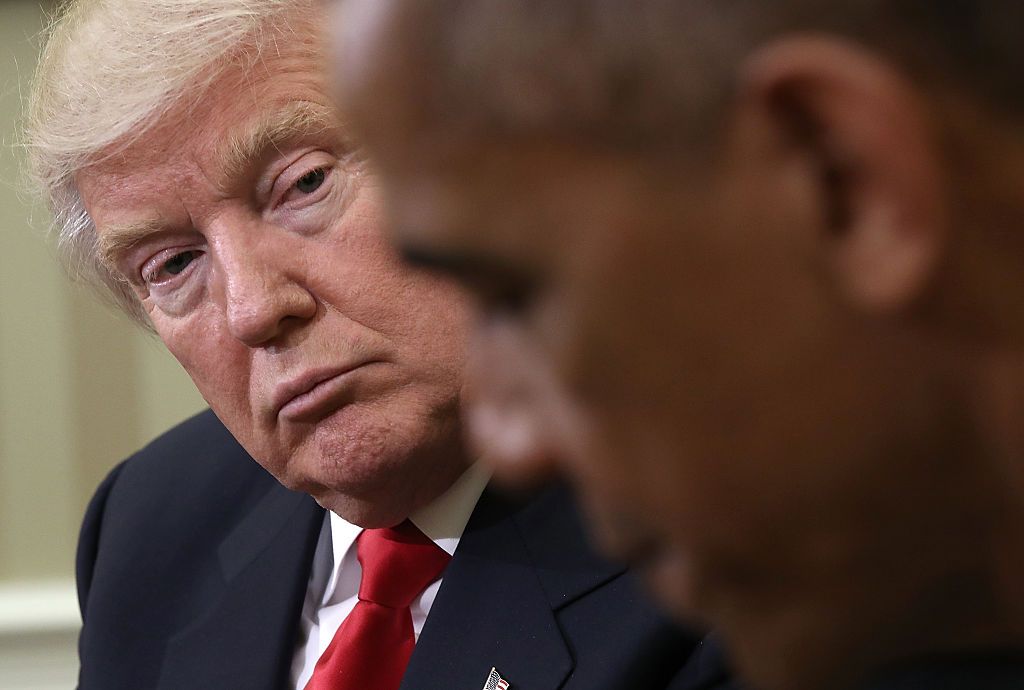 President Donald Trump still believes that former President Barack Obama's birth certificate may be fake, The New York Times reported Tuesday.
A senator told the publication that Trump has still not moved on from the conspiracy theory with which he launched his political career.
The senator, who was not named in the report, said Trump "has had a hard time letting go of his claim that Mr. Obama was not born in the United States."
For years Trump propagated the theory that Obama was born outside the U.S., and thus not eligible to be president. Obama released his birth certificate in 2011 to quell the theory, and roasted Trump over his espousal of the theory at the White House Correspondents Dinner that year.
Birtherism, as it became known, was denounced as a racist dog-whistle by critics — and Trump publicly renounced the position in September, 2016, while campaigning to be president, before falsely claiming his presidential rival Hillary Clinton had first spread the theory in 2008.
"President Barack Obama was born in the United States, period," Trump said. "Now, we all want to get back to making America strong and great again."
However, Trump advisers told the Times that the president has continued to espouse the theory in private—as well as claiming that the Access Hollywood recording in which he boasted of groping women was fake.
After the release of the tape weeks before the November 2016 presidential election, Trump apologized for the remarks, dismissing them as "locker-room talk.'
Press secretary Sarah Huckabee Sanders refused to say whether Trump thinks the tape is fake at a press briefing Monday, saying that he still held the same position as he did during the campaign.
"The president addressed this, this was litigated and certainly answered during the election by the overwhelming support for the president and the fact he's sitting here in the Oval Office today," Huckabee Sanders said Monday.
"He's made his position on that clear at that time, as have the American people in support of him."