Trump Wants ABC To Be Sued Over Brian Ross's Botched Russia Story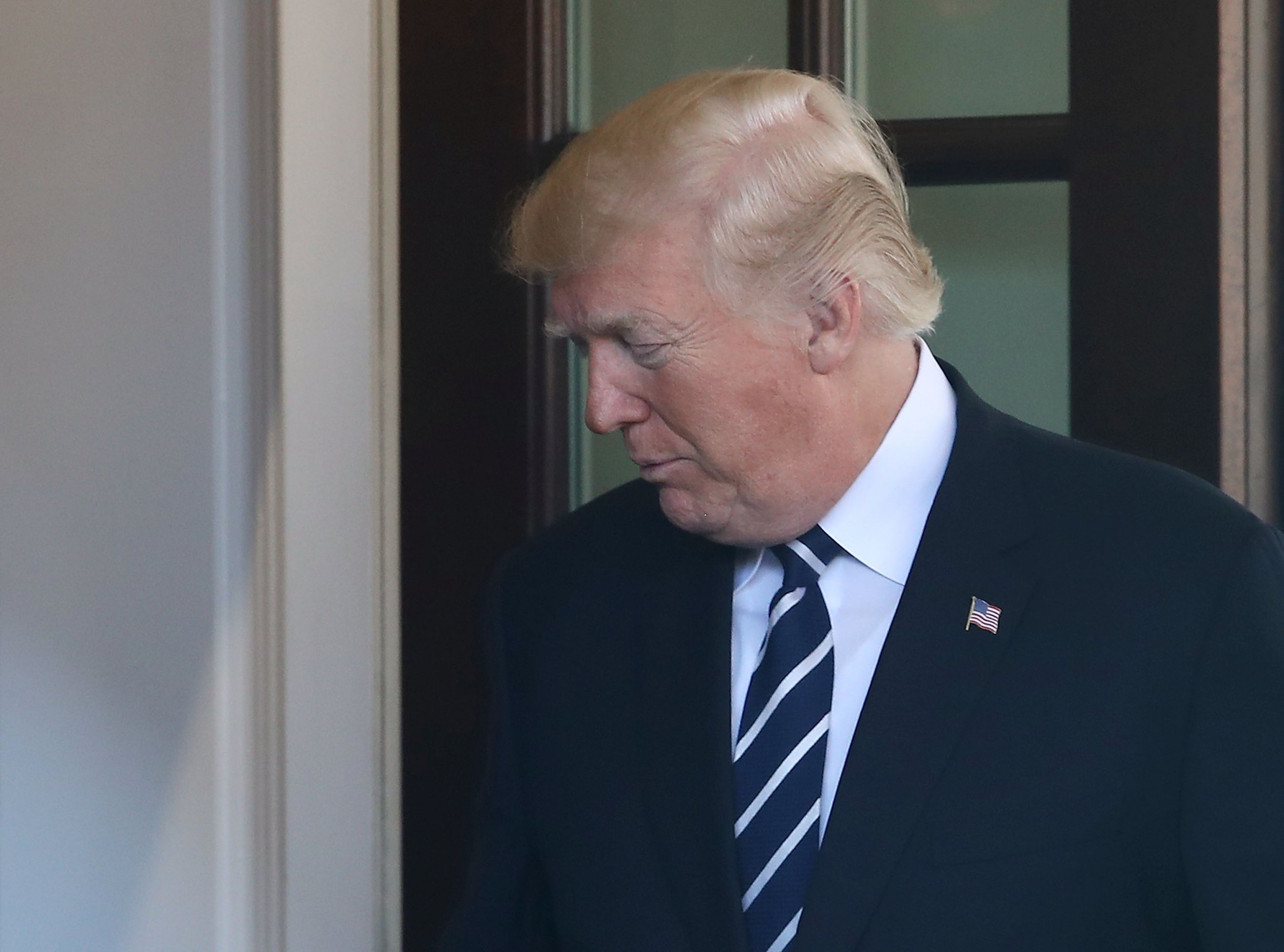 President Trump on Sunday encouraged a class-action lawsuit against ABC News over a retracted report on the Trump-Russia investigation that took a hit on the stock market when it was published.
"People who lost money when the Stock Market went down 350 points based on the False and Dishonest reporting of Brian Ross of @ABC News (he has been suspended), should consider hiring a lawyer and suing ABC for the damages this bad reporting has caused - many millions of dollars!" he wrote.
This came hours after he posted a tweet congratulating ABC for suspending the reporter behind the botched story, Brian Ross.
It is unlikely ABC could be held liable for the dip in the market on Friday, especially since stocks had already fallen that day over reports about former national security adviser Michael Flynn pleading guilty for lying to the FBI about contacts with Russians during Trump's presidential transition. ABC did not immediately comment about Trump's tweet.
Court papers from Friday said a "very senior member" of Trump's transition team directed Flynn to contact the Russian ambassador to the U.S. about Israeli settlements in December. Multiple media sources have identified that member as Jared Kushner, Trump's son-in-law and senior adviser. Kushner has not been charged or officially connected in court papers to Flynn's call.
An apparent bombshell ABC News report on Friday said it was Trump himself who gave Flynn the order. The story, by chief investigative correspondent Ross, could have marked an explosive break in the Trump-Russia case, as it would have been the first story proving Trump told his staff to covertly connect with the Kremlin.
But ABC later said the story was "a serious error" and was "not been fully vetted through our editorial standards process." It corrected the story and suspended Ross for four weeks. The reporter wrote in a tweet, "My job is to hold people accountable and that's why I agree with being held accountable myself."
The stock market fell 350 points after Ross's report dropped, and it closed Friday 40 points down. It's unclear how much money investors may have lost from the dip after the ABC story.
Special Counsel Robert Mueller is investigating the Trump campaign for suspected collusion with the Russia to interfere with the 2016 election. The probe has so far led to charges or guilty pleas for four Trump campaign associates.
As a candidate and president, Trump has often suggested changing libel laws or starting congressional investigations into news network to make it easier to punish media outlets for reporting.