Trump Can Sue Regularly Because 'He Didn't Pay Most of His Lawyers,' Author of New Book on President Claims
Author and lawyer James Zirin has claimed that President Donald Trump has been able to sue thousands of individuals and companies because "he didn't pay most of his lawyers."
Zirin, whose new book entitled "Plaintiff in Chief: A Portrait of Donald Trump in 3,500 Lawsuits" presents an in depth portrait of the president's lawsuits over the years, made the remarks during an interview with CNN on Monday. He explained that Trump has launched at least 200 additional lawsuits, on top of the 3,5000, since taking office in January 2017.
"He sues slightly more often than he's sued," Zirin pointed out. "But it's both, he's both on the receiving end and he brings lawsuits." The author explained that many of the lawsuits are settled or dismissed, "but he loves to litigate."
Asked how Trump can afford to constantly pay the legal fees to sue, Zirin claimed that the president simply does not.
"People often ask me: 'how can he bring 3,500 lawsuits or be involved in 3,500 lawsuits?'" the author said. "The answer is he didn't pay most of his lawyers ... He doesn't pay his lawyers. He doesn't pay his architects, doesn't pay his creditors, goes into bankruptcy."
"He really pushes the system for all that it's worth," the attorney asserted.
The president's 3,500 lawsuits were first reported back when Trump was just a presidential candidate in 2016. An investigation by USA Today analysed legal filings across the U.S. and concluded that the number of cases was "unprecedented" for a presidential nominee. USA Today also found that Trump had been involved in more litigation than five other top American real-estate developers combined.
As Zirin claimed, hundreds of individuals who have done work for Trump have said that he refused to pay after their services were rendered, according to a separate investigation by USA Today.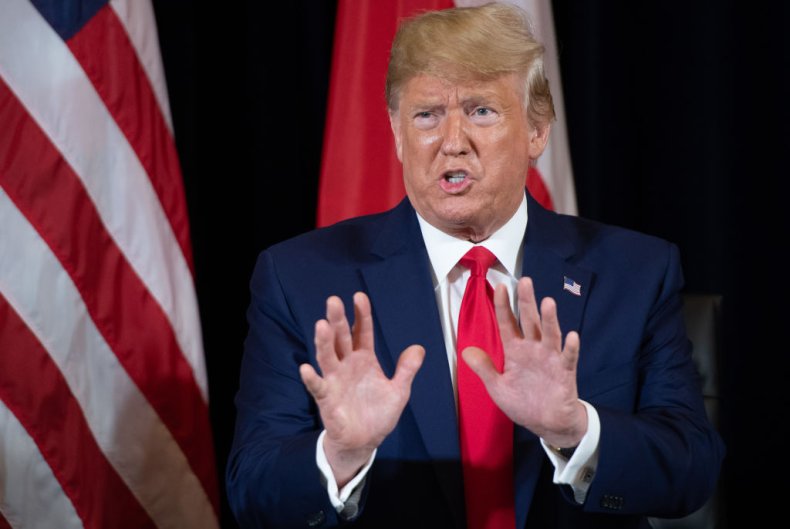 "Let's say that they do a job that's not good, or a job that they didn't finish, or a job that was way late. I'll deduct from their contract, absolutely," Trump told the publication at the time. "That's what the country should be doing."
However, the then-presidential candidate also insisted that the Trump Organization, his personal business, generally paid people on time.
"We pay everybody what they're supposed to be paid, and we pay everybody on time," he said. "And we employ thousands and thousands of people. OK?"
However, numerous businesses and individuals have shared their stories with USA Today and other media outlets, highlighting how Trump refused to pay after their services were complete. When they pressed for payment, representatives of the Trump Organization allegedly threatened legal action, forcing individuals or businesses to accept less money than they had been promised.