Trump Sued By Environmental Groups Over Plans to Drill for Oil in California
Two environmental groups have joined forces to sue the Trump administration on Wednesday in response to a U.S. Department of Interior's Bureau of Land Management plan to open up 720,000 acres of federal land to oil and gas developers in 11 counties within California's central coast region, according to the Associated Press.
The suit was filed in a San Francisco Federal Court by the Sierra Club and the Center for Biological Diversity. The groups claim the Bureau of Land Management failed to analyze the environmental impacts that drilling would have on the region.
The conservation organizations added that no measures had been taken to measure effects on groundwater supplies, climate change and the potential for earthquakes caused by fracking. They claim that the area selected for drilling borders land close to well-known national parks and conservation areas.
"Trump wants to unleash a frenzy of drilling and fracking in some of California's most spectacular landscapes, from the high deserts to conifer forests," said Clare Lakewood, a senior attorney at the Center for Biological Diversity, via a statement from the organization.
"Oil and gas extraction is a dirty, dangerous business that poisons our water, kills wildlife and worsens the climate crisis. It's reckless and illegal for Trump officials to open our public lands to oil companies without considering the human and environmental costs. We're taking them to court to keep this planet livable for our kids," Lakewood added.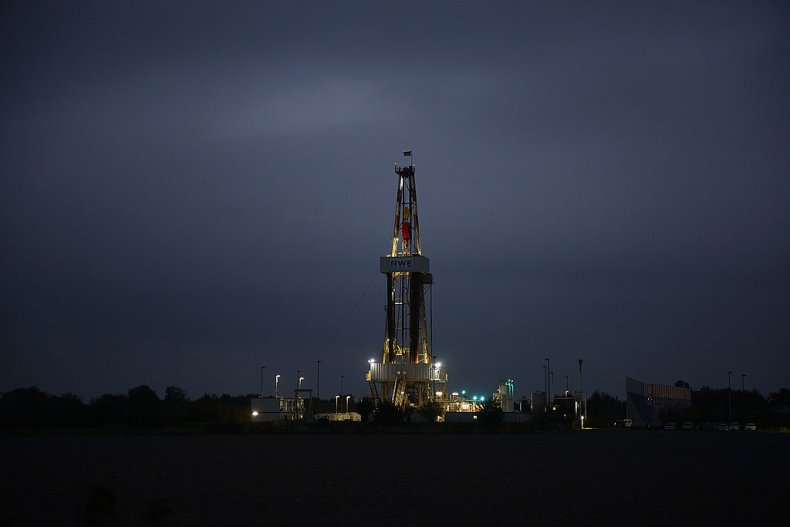 The movement ended five-year moratorium on leases in the state that were prompted by a legal challenge. The BLM has not held a lease sale in California since 2013, when a judge ruled that BLM had violated the law by issuing several licenses to drill in Monterey and Fresno counties.
The Sierra Club and CFBD also plan on forming a legal challenge to 14 drilling leases issued for 2,500 plus acres of Monterey and Fresno County land, according to a statement released by the Center for Biological Diversity.
"The Trump administration is putting California's communities and our climate at risk as they prioritize fossil fuel industry profits over our public lands and the health and safety of our families," said Jenny Binstock, a Sierra Club campaign representative. "Today we are continuing the fight to protect our public lands from the Trump administration's reckless fracking expansion."
Several counties that span the plan, including Monterey and Santa Cruz, have passed local anti-drilling measures.
Newsweek reached out for comment to the White House, but did not hear back by press time.