Trump Suggests Immigrant Families Are Fake: They 'Grab Children and Use Them as a Prop'
President Donald Trump has suggested that some immigrant families arriving at the U.S. southern border are using "prop" children to make their asylum claims.
The U.S. leader made the comments after being asked during an interview with The Associated Press about his administration's family separation policy, which saw more than 2,600 children separated from their parents at the U.S.-Mexico border and received widespread condemnation before it was rescinded on June 20.
Asserting that his administration did an "incredible job" handling the situation, the U.S. leader said that "when people enter our country illegally, there are consequences to pay. But despite the consequences, you have many children, that, sadly, are there without parents."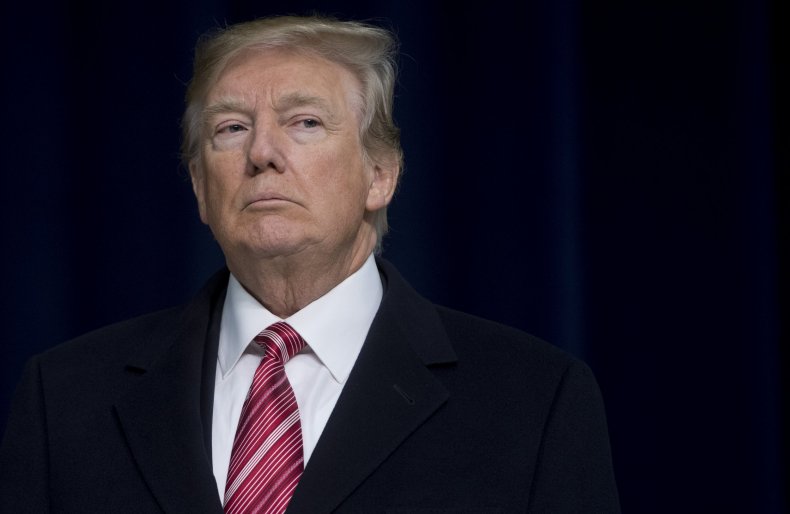 "Then," Trump said, "you have people that grab children and use them as a prop and it's a disgrace.
"They come in with a child and they don't even know who the child is five hours before. And that's a shame. That's a terrible thing what they do," the president said. "They take children and they use them to try and come into our country."
The American Civil Liberties Union has said that 245 children "who were unquestionably separated from their parents" were still in the care of the Office of Refugee Resettlement, the arm of the Health and Human Services department tasked with overseeing the care of immigrant children in federal custody, as of October 15.
Of those children, 175 had their parents removed from the U.S. by the government, the ACLU said.
Asked about the children whose parents had been deported, Trump took the opportunity to rail against the U.S.'s immigration laws, saying that "there are many, many bad things going on at the border."
"We have the worst laws in the history of the world on immigration, and we're getting them changed one by one," Trump said.
"We've made a lot of progress in the last couple of weeks even," the president said. "But we're getting them changed one by one."
The president then said the U.S. had "children that we're taking care of that don't even have parents at least anywhere within hundreds of miles of the border."
"And we're taking those children, caring for those children and in many cases, sending them back to their parents in countries where their parents didn't even make the journey up with them, incredibly. And some of those children are really young," Trump said.
Asked whether he had any regrets or remorse about how his administration's child separation policy had affected children, the president stressed that his administration had "done an incredible job with children."
"We've taken many children, and I'm not talking about a small percentage, I'm talking about a very large percentage where they have no people, no parents," Trump said.
He then reiterated his apparent belief that immigrants had been using children to enter the U.S., saying: "In addition to that, we're separating children who are just met by people that are using them coming into the border, not their parents. They are using them coming into the border."
He also said that parents would "sometimes come up with their kids, leave them at the border and go back."
"So we're in this position where we have an innocent young child at the border; there are no parents. We take them in, we care for the child and then we get horrible publicity. We should be getting great publicity," Trump said.
The president then repeated his assertion that his administration's contentious child separation policy was effective in deterring illegal immigration.
"The one thing I will also say is that when a person thinks they will not be separated, our border becomes overrun with people coming in. So that's another problem," he said.
Read more: Trump Administration Wants to Fast-Track DACA Case to Supreme Court Now That Brett Kavanaugh Is on the Bench
Then, railing against the U.S.'s current immigration programs, the president added: "With all of that being said, we're getting the laws changed so that 'catch and release,' so that visa lottery, so that chain migration and every other form of incredible stupidity can be taken out of our system," the president said.
In April, the Trump administration said it would be ending the practice of "catch and release," which allows immigrants to be released to the community while they await immigration court hearings. He has also proposed eliminating the green card lottery that allows around 50,000 people with no family connection or employer sponsor to come to the U.S. each year.
The president has also long railed against the U.S.'s "chain migration" process, which allows the U.S. to help foreign-born relatives gain citizenship, despite the fact that his own family benefited from "chain migration," with his wife Melania Trump using it to obtain U.S. citizenship for both of her parents.
Asked to comment for this story, the U.S. Customs and Border Protection agency referred Newsweek to the White House. The White House did not immediately respond to Newsweek's request for comment.