Trump Suggests Kushner's Middle East Peace Negotiations Are Doomed, Warns Israeli Settlements Are an Obstacle to Peace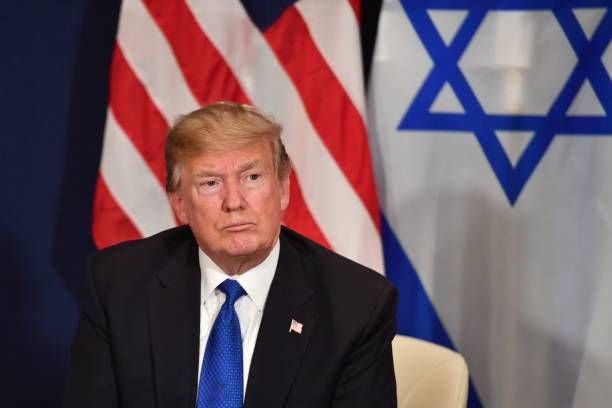 President Donald Trump cast doubt on the possibility that the U.S. can help broker peace between Israel and the Palestinians, saying that it is likely peace negotiations won't be held.
In an interview Sunday with the conservative Israeli outlet Israel Hayom, the president stressed that neither the Israelis nor the Palestinians are interested in making peace at the moment. He also said that Israel should be careful about constructing settlements that might hinder future peace deals.
"I don't know frankly if we are going to even have talks, we will see what happens," Trump said. "Israel has to be careful with settlements.... The settlements are something that very much complicates and always have complicated making peace."
Related: U.S. Companies are violating Palestinians' human rights, U.N. report claims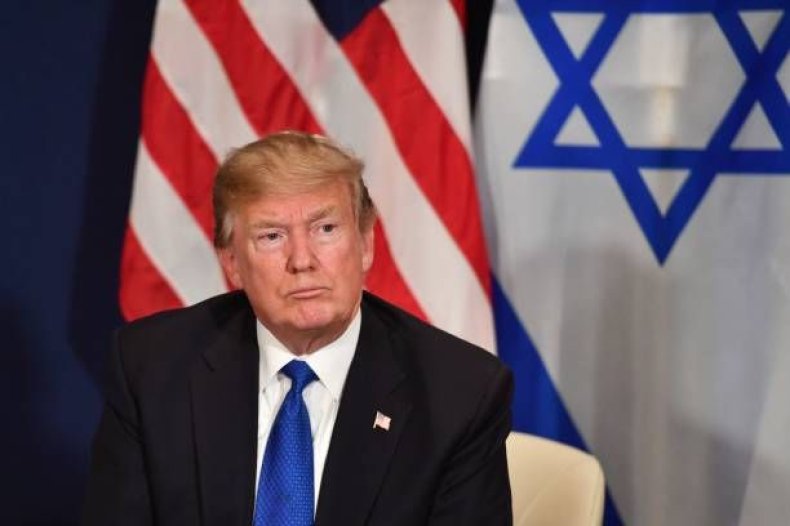 The president's son-in-law and adviser Jared Kushner has been tasked with helping to negotiate a Middle East peace deal. But many experts say the administration's own policies have derailed the effort. In December, Trump officially recognized Jerusalem as the capital of Israel. Officials and experts have said the move would put an end to any chance of a negotiated settlement because East Jerusalem has long been envisioned as the capital of a future Palestinian state if and when a peace deal is reached.
"It's a bit much for Trump to chide Israel for not taking the peace process seriously. In December, he recognized Jerusalem as Israel's capital, without securing concessions from Israel in return," Chris Meserole, a Middle East expert at the Brookings Institution, told Newsweek. "Trump can hardly blame Israel now for not fully engaging the peace process—he clearly has yet to do so himself."
The announcement also riled U.S. allies in the Middle East like Jordan and Turkey.
Israeli settlements in parts of the West Bank are also a point of contention because Palestinians view the Israeli settlers as occupiers. More than 600,000 Jews live in around 140 settlements built since Israel's occupation of the West Bank and East Jerusalem, in 1967. The international community considers the settlements illegal when they pass the Green Line, a demarcation drawn after the 1948 Arab-Israeli war.
The settlements are also illegal under the Fourth Geneva Convention, which stipulates that an occupying power "shall not deport or transfer parts of its own civilian population into the territory it occupies." But Trump has failed to implement policies that would stop the government of Israeli Prime Minister Benjamin Netanyahu from pursuing the construction of more Jewish settlements on land claimed by the Palestinians.
At first glance, Sunday's interview appears to be a stunning reversal for an administration that has been vocally supportive of Israel and appears ready to back Netanyahu's policies unconditionally. But experts say it is unlikely that Trump's comments will be accompanied by policies that would pressure Israel to stop building settlements.
"He didn't raise the issue of settlements, he was asked about it and gave a word salad response that implies nothing. It's like rolling in place. There was nothing that indicated that there will be any pressure on Israel in response to the settlements," Lara Friedman, president of the Washington-based Foundation for Middle East Peace, told Newsweek.
"Since this administration came in, what they say has matched what their feet are doing. They are suggesting policies that are sympathetic to the Israeli right and far right. There is nothing in [the interview] that contradicts their policy," Friedman continued.
Meanwhile, Netanyahu indicated Monday that he has been engaged in discussions with the U.S. about potentially annexing settlements in the West Bank and bringing them under Israeli law.
"On the subject of applying sovereignty, I can say that I have been talking to the Americans about it for some time," Netanyahu said during a meeting with his party.
In response, peace advocates called on the Trump administration to warn Israel against such a move.
"The fact that Prime Minister Netanyahu is now openly contemplating annexation of Israeli settlements is beyond dangerous," Jeremy Ben-Ami, President of the pro-Israel peace group J Street, said in a statement. "It would be completely irresponsible for the Trump administration to contemplate endorsing unilateral annexation in any way. U.S. officials should be strongly warning Israel that such a move would be unacceptable."