President Trump Continues Sunday Twitter Feast, Blasts Three Fox Anchors, Says They 'Should Be Working' For CNN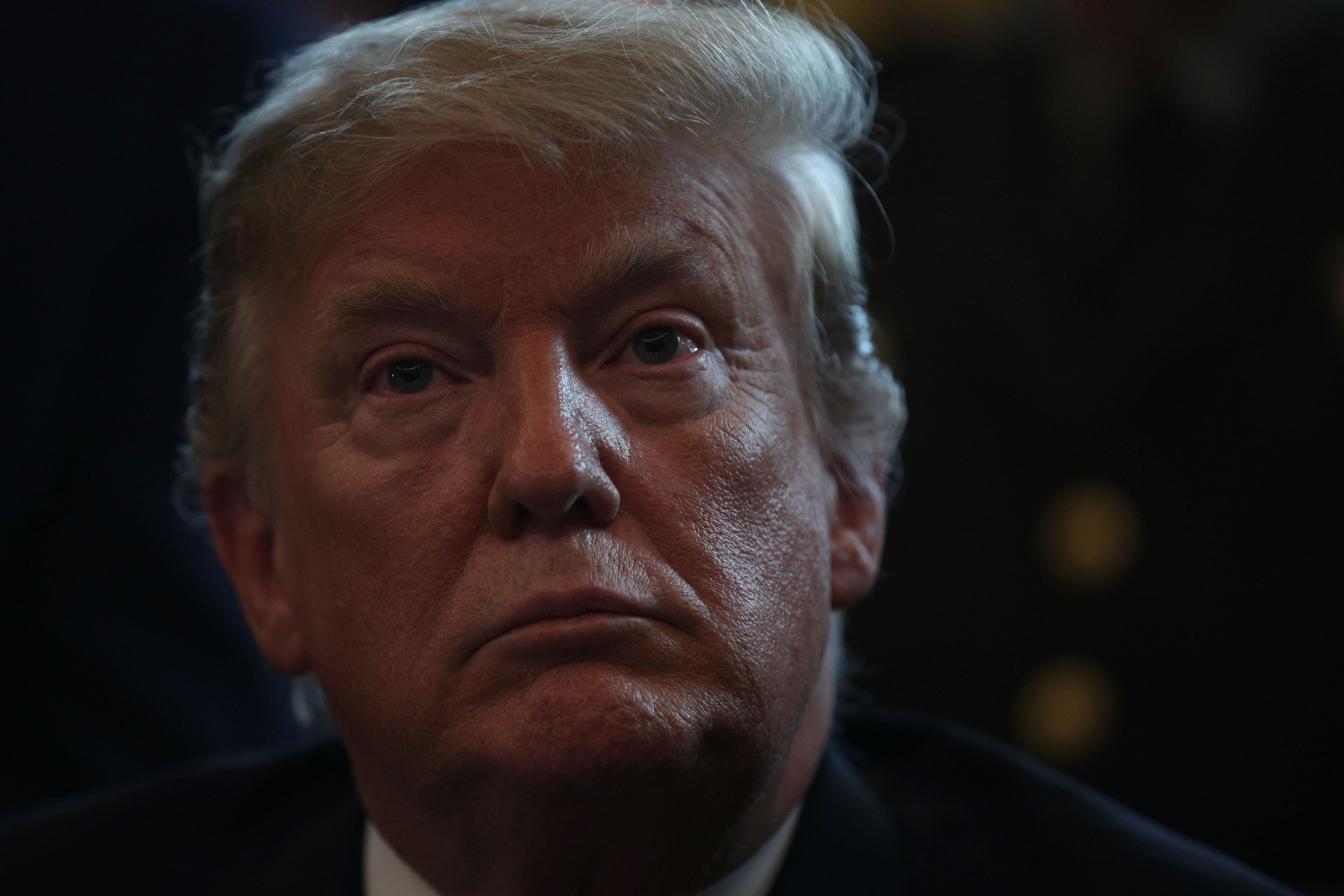 Taking aim at employees of a network he frequently supports, President Donald Trump on Sunday slammed Shepard Smith and two other Fox News weekend anchors for their low ratings, saying they "should be working" at CNN, a network he repeatedly refers to as "fake news."
In addition to Smith, Trump singled out anchors Arthel Neville and Leland Vittert in a tweet that questioned their news bona fides.
"Were @FoxNews weekend anchors, @ArthelNeville and @LelandVittert, trained by CNN prior to their ratings collapse?" Trump tweeted. "In any event, that's where they should be working, along with their lowest rated anchor, Shepard Smith!"
Although it is unclear what exactly prompted Trump to issue the harsh tweet, Smith has called Trump out an various occasions, including in January, when the anchor fact-checked the president's speech touting border security.
Trump's tweet came just hours after he called on Fox News to reinstate host Jeanine Pirro, one of his most vigorous defenders on the network, whose show Justice With Judge Jeanine failed to air on Saturday night because it was reportedly suspended over Pirro's widely-criticized controversial comments about Democratic Rep. Ilhan Omar (MN). Representatives for the network have told Newsweek they don't comment on "scheduling matters."
"Bring back @JudgeJeanine Pirro. The Radical Left Democrats, working closely with their beloved partner, the Fake News Media, is using every trick in the book to SILENCE a majority of our Country," the president tweeted earlier today. "They have all out campaigns against @FoxNews hosts who are doing too well."
Fox News moved to denounce Pirro after she questioned whether Omar's Islamic religious faith contradicted the American Constitution on her show last Saturday. "Think about it: Omar wears a hijab," Pirro said during the segment. "Is her adherence to this Islamic doctrine indicative of her adherence to Sharia law, which in itself is antithetical to the United States Constitution?"
"We strongly condemn Jeanine Pirro's comments about Rep. Ilhan Omar. They do not reflect those of the network and we have addressed the matter with her directly," a representative of the network said.
In her response, Pirro avoided an apology and argued that she merely intended to "ask a question and start a debate." "Of course because one is Muslim does not mean you don't support the Constitution," she said in a statement. "I invite Rep. Omar to come on my show any time to discuss all of the important issues facing America today."