Western hypersonic missiles, including those touted by former President Donald Trump as "super-duper", pose no threat to Russia and will be shot down, state arms maker Almaz-Antey said.
Last year, Trump announced the U.S. was working on building hypersonic missiles capable of flying at velocities 17 times the speed of sound.
"I call it the super-duper missile and I heard the other night 17 times faster than what they have right now, he said at a presentation unveiling the U.S. Space Force flag in May 2020.
"You take the fastest missile we have right now, you've heard Russia has five times and China's working on five or six times, we have one 17 times."
"Seventeen times faster, if you can believe that, General. That's something, right? Seventeen times faster than what we have right now. Fastest in the world by a factor of almost three."
However, Almaz-Antey's general designer, Pavel Sozinov, shot down any assumptions that faster meant better.
"We can deal with any hypersonic missile, either existing or that can be created in the near future", Sozinov told Sputnik News. "These 'super missiles' developed abroad pose no tangible threat to us, and we know how to develop further in this sphere."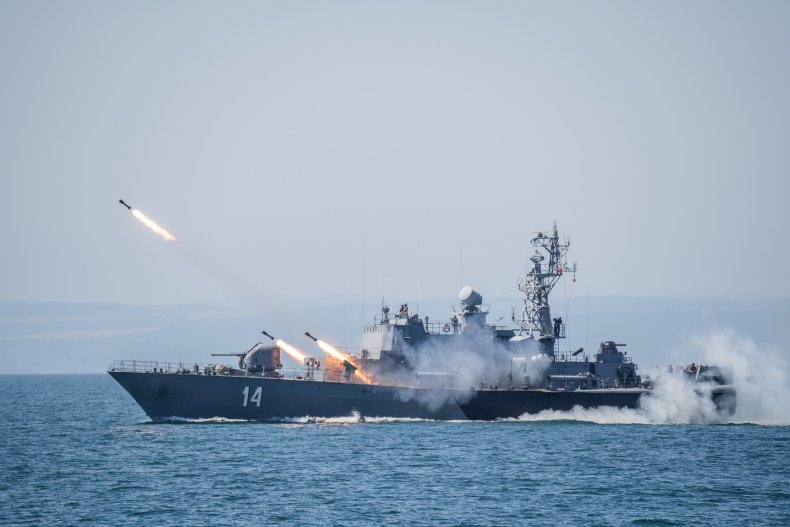 The designer elaborated in an interview with Russian news agency RIA. "You need to understand that the increase in speed itself does not have significant unpleasant consequences," Sozinov said.
"Any hypersonic target can fly to the target at its maximum speed only at high altitude, and as it approaches the target it decreases, enters the atmosphere and loses speed. There are other nuances that I will not go into. In short, any hypersonic missile—both existing and which will be potentially created in the foreseeable future—is within our reach."
Sozinov similarly quashed any notion that hypersonic missiles were an impressive feat.
"We have been living in a 'hypersonic reality' for a long time," he told the news agency. "In particular, almost all ballistic missiles we work on have hypersonic speeds. The missiles of our anti-aircraft systems, for example, are capable of developing hypersonic speeds, this is also not news. The topic of developing 'super-missiles' abroad does not create any noticeable problems for us. We know where to develop in this area."
"Manned aircraft in any of its versions, be it 'stealth' aircraft or conventional aircraft, such as F-15 , F-16, all of them are perfectly observed by our radars, our anti-aircraft systems provide confident protection against them," he added.
Russia is a pioneer in developing hypersonic weapons, with its cutting-edge Avangard missile unveiled in 2018, and deployed in 2019.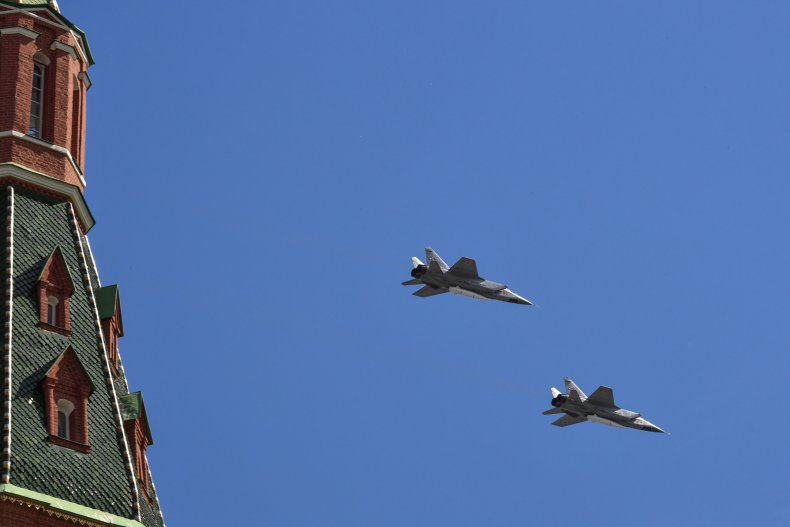 In July, Russia's Defense Ministry announced the successful launch from its Admiral Gorshkov warship of the Tsirkon hypersonic missile, which it said traveled at seven times the speed of sound and was fired from the White Sea to hit its target more than 200 miles away on the Barents Sea.
The ministry also signed a deal this week with a contractor to deliver the missiles to Russian troops by 2025.
"A government contract on the delivery of the 3M22 missile (the Tsirkon hypersonic missile) has been signed," the defense ministry said in a statement shared with Russian state news agency TASS on Tuesday.
"The contract has been handed to CEO of the Research and Production Association of Machine-Building Alexander Leonov at the [Army-2021] international military-technical forum."
The Russian state agency reported that Putin had earlier said the missile would go on "combat alert" soon.
The multi-purpose missile, which is developed by the rocket design bureau NPO Mashinostroyenia, is claimed to have been designed to strike targets on land and sea from over 1,000 kilometers (620 miles) away and is capable of flying nine times the speed of sound.
It has also been repeatedly touted by Putin as being part of a new generation of missile systems he claims are more advanced than any other country's weapons.