Trump Superfan Sean Hannity Dismisses 'Crap' Mueller Questions Story in New York Times
Updated | Under-fire Fox News host Sean Hannity attacked the New York Times over its story on a list of questions the Mueller special counsel wants President Donald Trump to answer, dismissing the newspaper as "full of crap."
Hannity has faced a barrage of criticism for not disclosing his relationship with Trump's longtime personal attorney and fixer Michael Cohen, who is under investigation in New York, while defending him on his cable news show, the most-watched in America during 2017.
The highly-paid conservative host was also criticized for not revealing a commercial relationship with the federal housing department through his significant property investments, despite interviewing Housing and Urban Development Secretary Ben Carson.
During his show on Monday night, Hannity went on the attack over a report in the New York Times. The newspaper published a list of four dozen questions it said are those Mueller would like Trump to answer to assist the special counsel's investigation into possible collusion between the president's 2016 campaign and the Russian government.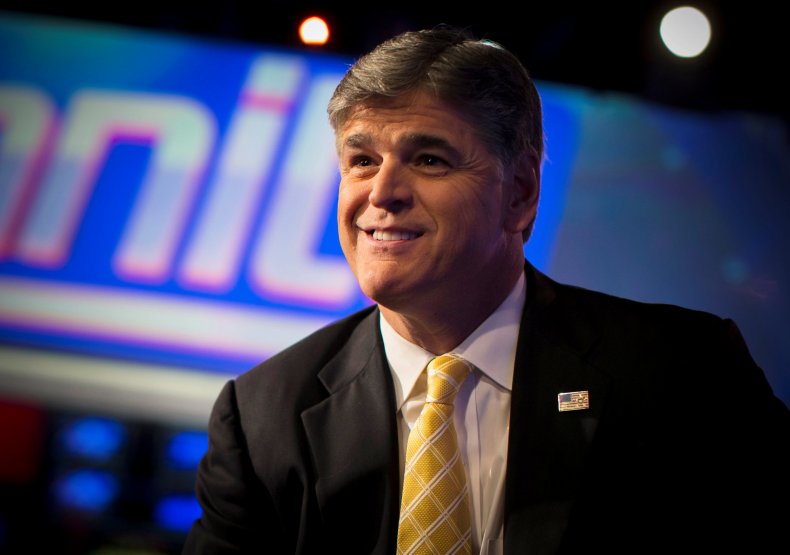 On that list are the questions "When did you become aware of the Trump Tower meeting?" and "What discussions did you have during the campaign regarding Russian sanctions?"
"I am told by my sources tonight that The New York Times is full of crap," Hannity said on his show during a discussion with Fox News contributor Sara Carter. "That a lot of those questions are not the questions that the special counsel is asking."
Hannity claimed that it is "clearly a leak by the special counsel's office."
"This is how bad the press is in this country is," he said, adding "they're being fed lies, disinformation to manipulate the American people."
He also held up the list of questions and said "if this is successful, this is America becoming Venezuela," before concluding: "These New York Times questions, you could use it to burn in your fireplace tonight… half of these questions are dumb anyway."
Correction: This article was updated to correct Hannity's role at Fox News from "anchor" to "host".