Trump Supported Obama's Sandy Hook Massacre Response Calling for Gun Control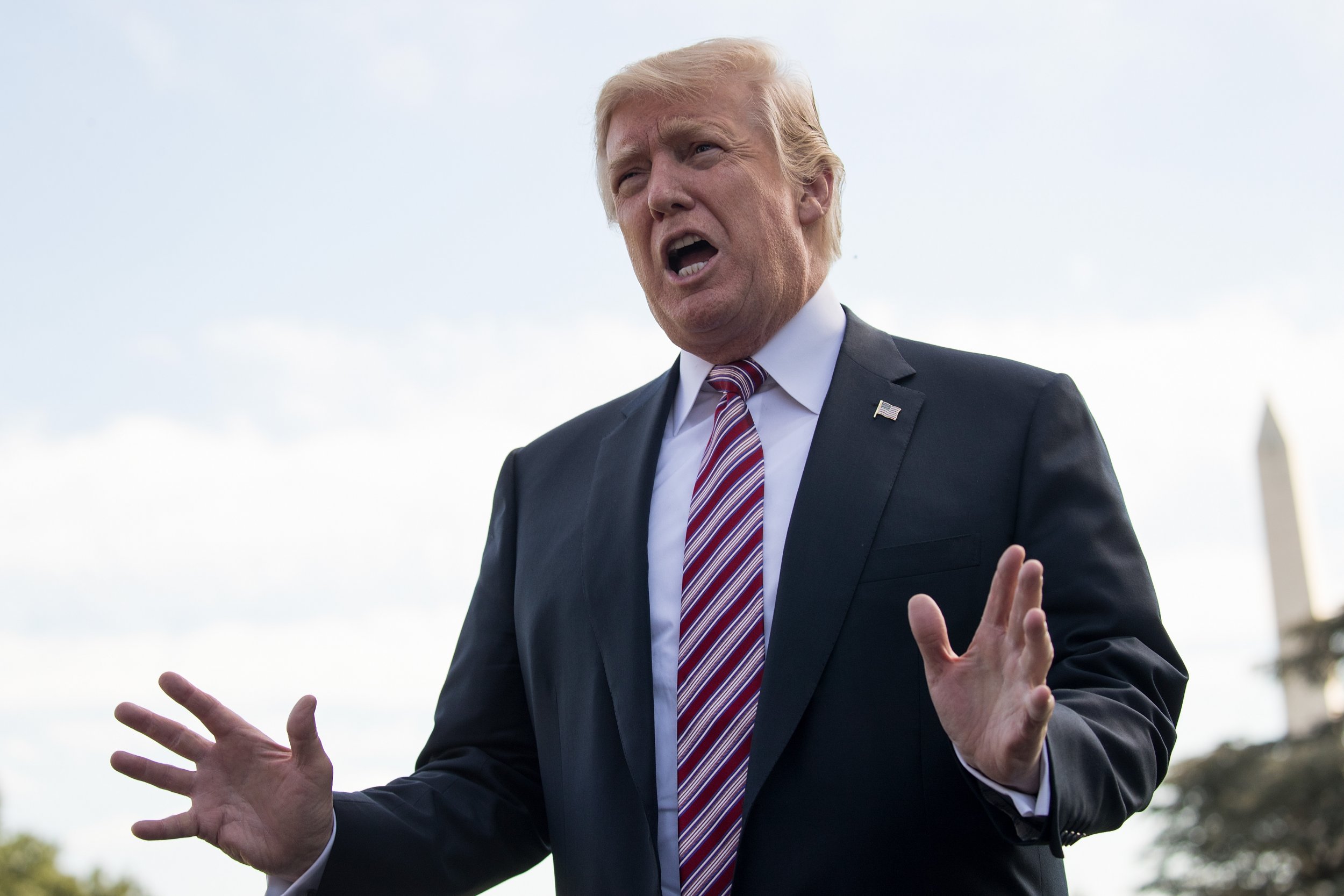 President Donald Trump on Monday offered his sympathies to the victims of a mass shooting in Las Vegas, where at least 50 were killed and 200 injured at a music festival.
"My warmest condolences and sympathies to the victims and families of the terrible Las Vegas shooting. God bless you!" Trump tweeted.
Authorities have said 64-year-old Stephen Paddock carried out what is believed to be the deadliest mass shooting in U.S. history from the 32nd floor of the Mandalay Bay Hotel.
Mass shootings in the U.S. have become all too common, and presidents are often called upon to console the nation. In 2012, after 20 first-graders and six adults were shot to death at Sandy Hook Elementary School in Newtown, Connecticut, President Barack Obama spoke at a vigil and offered condolences—but he also called for action.
"We can't tolerate this anymore," Obama said. "These tragedies must end. And to end them, we must change. We will be told that the causes of such violence are complex, and that is true. No single law—no set of laws—can eliminate evil from the world, or prevent every senseless act of violence in our society. But that can't be an excuse for inaction. Surely, we can do better than this."
At the time, The New York Times described the speech as "surprisingly assertive," and it came amid a push from lawmakers—chiefly Democrats—to tighten gun control laws.
"We can't accept events like this as routine," Obama said. "Are we really prepared to say that we're powerless in the face of such carnage, that the politics are too hard? Are we prepared to say that such violence visited on our children year after year after year is somehow the price of our freedom?"
Trump—then just a billionaire real estate mogul who had only flirted with running for public office—supported Obama's remarks on the massacre, tweeting: "President Obama spoke for me and every American in his remarks in #Newtown Connecticut."
And while Trump happily accepted the National Rifle Association's endorsement last year—"I am going to come through for you," he told members—he had previously criticized Republicans who "walk the NRA line" and wrote in his 2000 book, The America We Deserve, that he supported both a "ban on assault weapons" and a "slightly longer waiting period to purchase a gun."
The shooter in Las Vegas reportedly had multiple rifles, although it is not yet clear what type of weapons were used in the attack.