Charges Filed Against Trump Supporter After Video of Protester Being Punched Emerges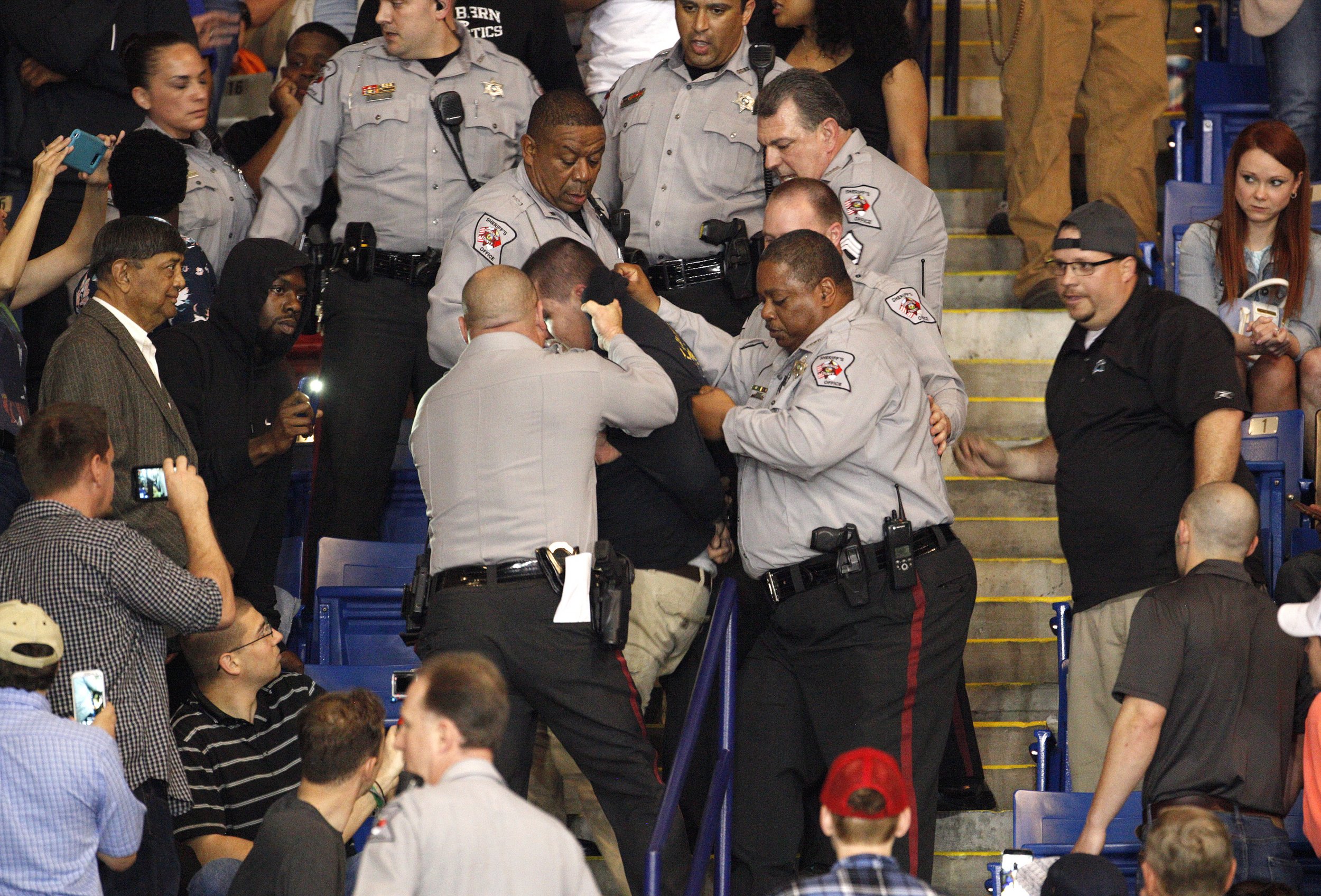 A 78-year-old man was arrested on Thursday and charged with assault and battery and disorderly conduct after a video appeared to show him punching a protester at a rally for Republican presidential candidate Donald J. Trump. The video, which was disseminated widely on the Internet, was taken at a Trump campaign event in Fayetteville, North Carolina, on Wednesday.
Police identified the man who apparently struck the protester as John McGraw, of Linden, North Carolina. His victim was identified by The Washington Post as Rakeem Jones, 26, who told the Post he attended the rally as a "social experiment." A Cumberland County sheriff's office public information officer, Sergeant Sean Swain, told Newsweek that McGraw was at the rally to support Trump.
Both charges are misdemeanors, Swain said.
Videos show officers in the colors of the Cumberland County sheriff's office tackling Jones to the ground after he was punched by McGraw. The officers later removed Jones from the Crown Coliseum.
Wednesday's altercation is not the first instance of violence at a Trump rally. On Tuesday, at a rally in Jupiter, Florida, Trump's campaign manager, Corey Lewandowski, apparently yanked Breitbart reporter Michelle Fields out of the candidate's way as Trump was exiting a press conference.
"It's obviously unacceptable that someone crossed a line and made physical contact with our reporter," Breitbart CEO Larry Solov said in a statement to the Daily Beast.