Donald Trump Supporter Attacks Barack Obama Dressed Mannequin in NYC Lingerie Store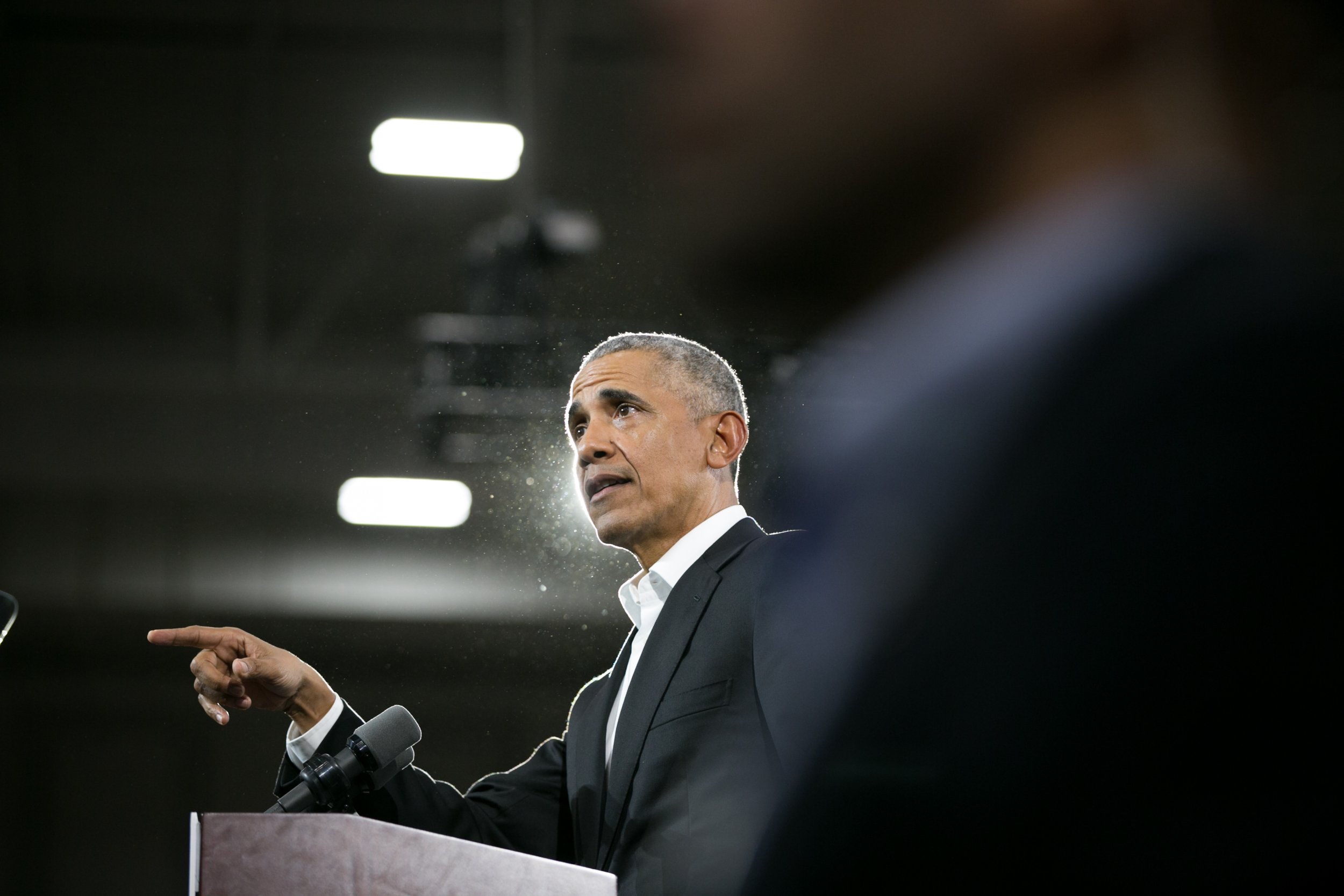 An angry President Donald Trump supporter in New York City shattered a window to a lingerie store so he could attack a Barack Obama mannequin last month.
On January 28, the man, who has not been identified, was strolling past the Romantic Deport store on Broadway near W. 138th St in the evening when the display mannequins — of former President Obama dressed as a prince and current President Trump dressed as a princess in a Make America Great Again hat — caught his eye.
In surveillance footage of the incident, obtained by ABC-7, the man can then be seen throwing a cinder block through the window before dragging out the Obama mannequin and tossing it onto the ground. He then fled the scene.
Immediately after, a few Romantic Deport store on-duty staffers ran out of the store to assess the incident. One employee then began chasing the suspect.
Glen Buzzetti, Romantic Depot's owner, told New York Daily News that a member of his security team was able to locate and detain the man for police. But before police arrived at the scene, a crowd began attacking the suspect for disrespecting the former president.
"We had to protect him from the crowd. He was surrounded. We put our loss prevention people out and surrounded him," Buzzetti said. "He could have been killed. We had women trying to kick him in the head. We had to protect him because he had damaged the Obama image."
Buzzette also revealed that while awaiting for authorities to arrive, the man continuously made hateful remarks about the 44th President. "He definitely was a Trump supporter who was very angry with Obama's policies, and he kept on repeating it after he was caught that he hated Obama and Obama ruined the country," he explained.
"He said he hated Obama, and that the mannequin was looking at him bad," Buzzetti added. "He said, 'That doll was giving me bad looks. I'm tired of him. Obama brought the country down.' He said he walks by the store every day and sees Obama every day and it made him really angry."
The incident reportedly cost the Romantic Depot store $1,000 in damages.