Trump Supporter Says He Was Fired After Wearing MAGA Hat, Files Discrimination Lawsuit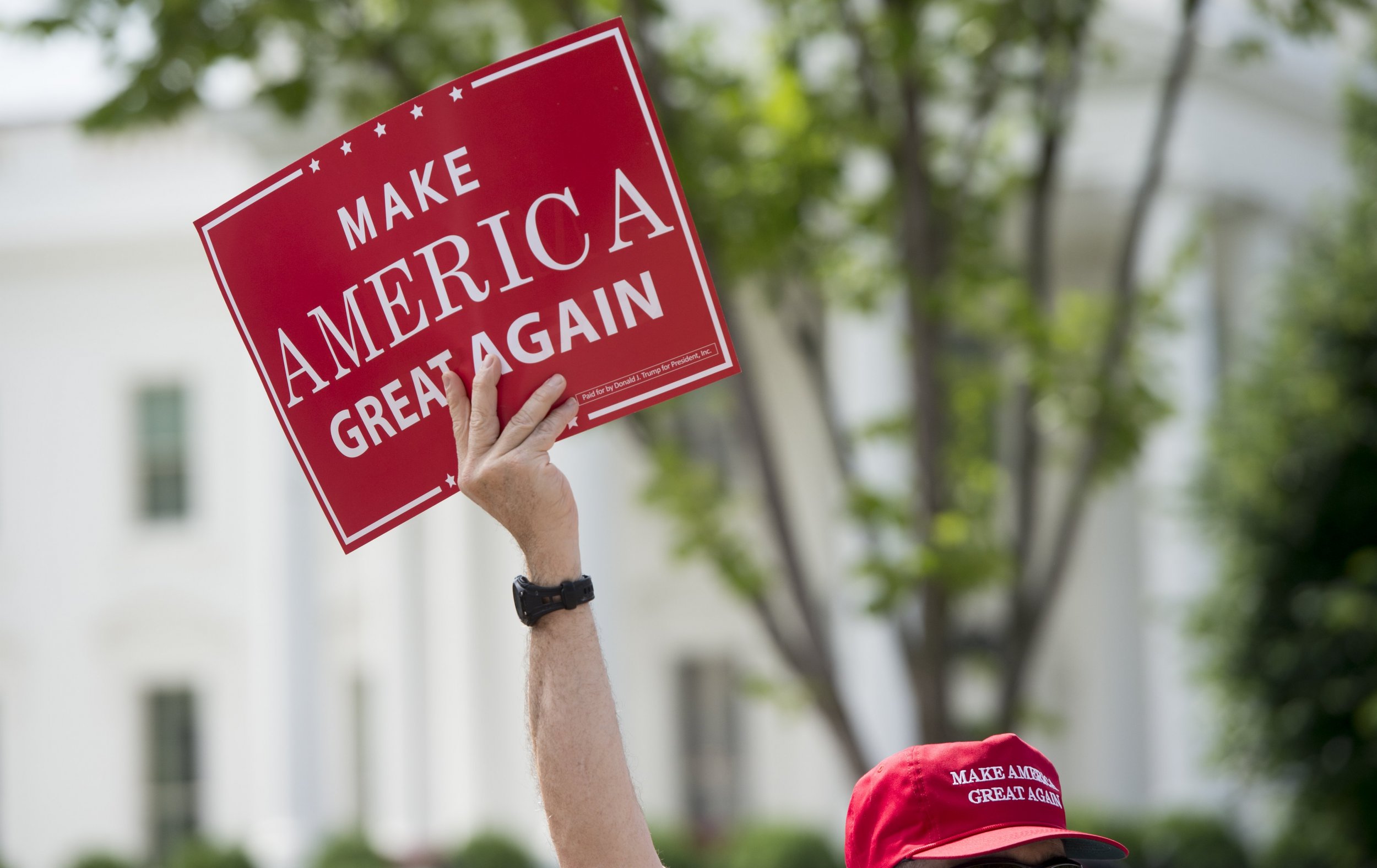 Months after losing his job with the City of Indianapolis, Michael J. Dale took his employment battle to court, filing a discrimination lawsuit against his employer. Dale claimed the reason he was fired had nothing to do with his job performance and everything to do with his support for President Donald Trump.
Dale's attorney John H. Haskin filed the lawsuit in the Southern District of Indiana Federal Court, charging that his client's civil rights and First and 14th Amendment rights were violated when he was fired.
Dale started at the Department of Public Works in 1979 and worked his way up to become the superintendent of Public Works for District 2 in 2014. The lawsuit claimed that he "met or exceeded" all legitimate employment expectations and consistently performed above expectations, save one written warning in 2016.
In 2016, Dale wore Trump's signature "Make America Great Again" hat to work as a symbol of his support for the then-presidential candidate. He also talked about his support for the future president during conversations with his co-workers.
The lawsuit claimed that after Dale wore the hat, AFSCME Local 725 President Steven Quick pointed out that Dale was a Trump supporter during a meeting with Public Works employees. Quick also allegedly passed around a photo of Trump with a person he told meeting attendees was Dale.
In November 2017, Dale, 59, was among a group of older superintendents who were asked by their supervisor, Department of Public Works Deputy Director Timothy Joyce, how long they planned to continue working.
About five months later, in April, Dale was fired from his position. Although the reason given for his termination was a "lack of leadership," the lawsuit argued that he was actually fired for being too old and for supporting Trump, which violated a number of his rights. Newsweek reached out to the Department of Public Works but did not receive a response in time for publication.
Age and Race Discrimination
Along with being replaced by someone who was not white like Dale, the lawsuit claimed the person was "significantly younger and less qualified." It also charged that while Dale was employed, employees who were younger and of different races were treated more favorably than he was.
14th Amendment
The 14th Amendment guarantees citizens equal protection under the law. Dale's lawsuit argued that his Fourteenth Amendment rights were violated when he was treated differently because of his age and race.
"Defendants have treated significantly younger, non-Caucasian employees and employees who did not engage in protected speech and association more favorably in discipline than it has treated Dale," the suit stated.
First Amendment
The lawsuit noted that when Dale wore a "Make America Great Again" hat to work and vocalized his support for Trump, he was doing so under his constitutionally protected free speech rights.
"Defendants, acting under color of law and pursuant to municipal policy, practice, and/or custom, took adverse actions against Dale designed to chill his free speech rights," it stated.
The City of Indianapolis, Quick and Joyce were all named as defendants in the lawsuit. Haskin argued in the lawsuit that Dale was harmed by his termination and in addition to monetary damages, requested that his client be reinstated to the same position at the same salary.