Ex-Trump Supporter: I Was 'Really An Idiot' to Think He'd Be a Good President
A well-known Trump supporter turned Elizabeth Warren backer on Friday admitted that he was "really an idiot" to think that Donald Trump would be a good president.
"When I supported Trump like most Trump supporters we called it fake news," David Weissman, an Army veteran with more than 80,000 Twitter followers, tweeted. "I was really an idiot to think he would be a good president."
Weissman, who describes himself in his Twitter profile as a "former Conservative Republican Trump supporter now Liberal Democrat & Warren supporter. Yes it's possible," was replying to criticism of Trump by Counselor to the President Kellyanne Conway's husband George Conway.
"Trump didn't realize UNTIL TEN MINUTES BEFOREHAND that a planned airstrike would kill over a hundred people and would therefore be grossly disproportionate to the loss of a UAV?" tweeted George Conway, a lawyer. "To say this is amateur hour would defame amateurs."
Conway was responding to Trump tweeting Friday that he had called off military strikes against Iran at the last moment when finding out that 150 Iranians would be killed. In an interview with NBC, Trump later said that he had never given his full approval for the military action.
Weissman replied that Trump "is not mentally fit to be President," an argument that George Conway has long made despite being the husband of a top Trump administration official.
A Twitter user dedicated to educating people about narcissistic and antisocial personality disorders added to the conversation that mental health care professionals have shared similar opinions of Trump for the last three-and-a-half years.
George Conway replied to Weissman: "For my part, I didn't realize how incompetent—and ill—he was. I couldn't have dreamed he was this bad. He's actually worse than many of his critics said he would be."
Weissman said it had been a "long hard journey" when responding to Twitter users who praised his changed opinion of the president.
A mother of a son with autism and neuromuscular disease commented that Trump mocked a man with similar disabilities and that she would never understand how any thinking, felling person could vote for Trump.
"I'm truly sorry for justifying his bad behaviors at the time," Weissman replied.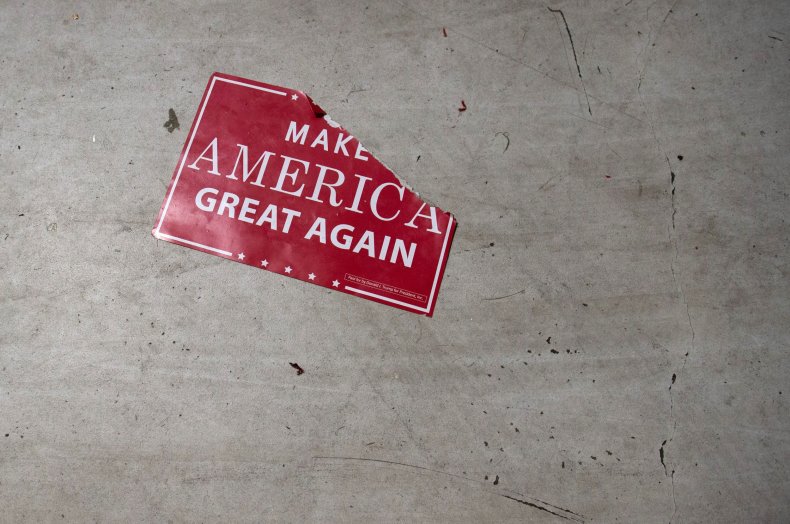 In a February 2018 blog titled "Why I left team MAGA" in The Times of Israel, Weissman wrote that he began to believe Trump's "Make America Great Again" team was going overboard in treating all media networks besides Fox News and Breitbart as fake news. Weissman wrote he attacked comedian Sarah Silverman who had different political views, but that she responded with kindness and that she became his "liberal mentor, of sorts," in understanding the left.
Weissman on Friday acknowledged that Silverman "really is" honest and down to Earth.