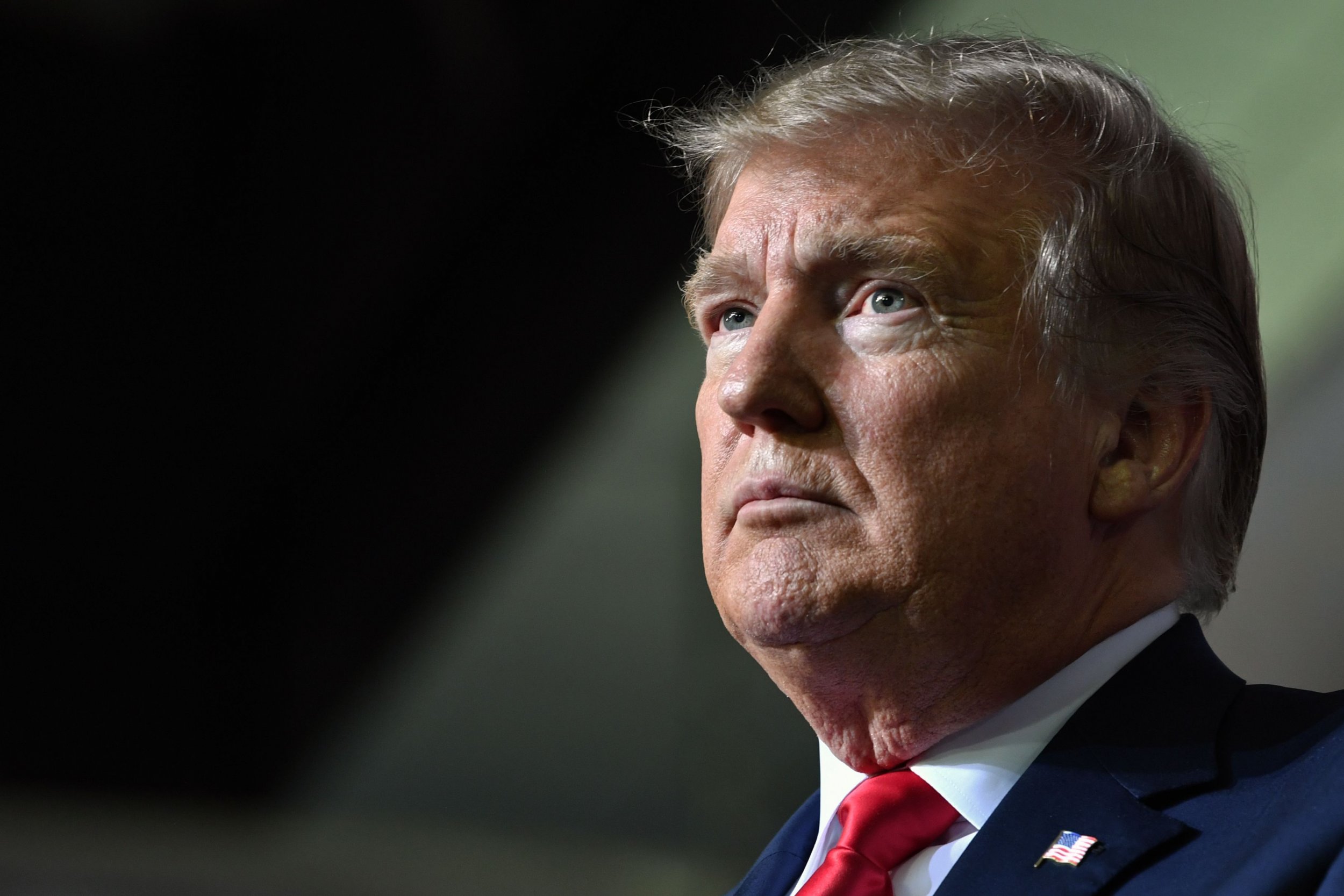 While many of President Donald Trump's supporters consider his underdog election victory to be an opportunity to steer the country in the right direction, one supporter views it as a case of divine intervention.
Gayla Lee, who will be attending an inauguration anniversary party at Mar-a-Lago for the president on Saturday, told the Columbia Daily Herald that she was skeptical of Trump at first. However, over time, she jumped aboard the Trump Train and as the campaign wore on, she explained the Republican candidate continually sounded like a better choice.
"Just his faith in God has been refreshing," Lee said. "I think he is doing a lot to turn this country around."
While the president shocked millions of people when he won the 2016 presidential election, Lee told the Columbia Daily Herald that she believed Trump's victory wasn't a chance happening. She said she thinks the United States is heading toward its "final days" if there isn't an awakening, but that the president gives America a chance to turn itself around.
"God has given us one more chance," Lee explained. "Trump winning is our one more chance. He's anointed after coming out of nowhere, without a political background, to win the White House."
She added that if anyone else won the election, the country would have "gone down fast" because Trump is the "only thing holding us above water."
Lee isn't alone in her belief that divine intervention was at work when Trump became president. In January, press secretary Sarah Huckabee Sanders told CBN News that she believes God calls on everyone to fill different roles, adding, "I think that He wanted Donald Trump to become president."
A poll conducted by Fox News after Sanders made the comment and released on Wednesday found that 25 percent of people polled also believed God wanted Trump to be president. Sixty-two percent of people disagreed with Sanders's statement and 14 percent were unsure.
On Saturday, Trump supporters will gather at Mar-a-Lago for the "Country Comes to Mar-a-Lago" event. Hosted by Trumpettes USA, a group of female Trump supporters, tickets cost between $500 and $2,500 according to the Columbia Daily Herald. Along with speeches from the president's son, Eric Trump, and his wife, Lara Lea Trump, Trumpettes USA announced actor Jon Voight and Fox News' Judge Jeanine Pirro will be in attendance.
Also appearing at the event will be Air Force veteran Brian Kolfage, who created a GoFundMe page to raise money to help with Trump's signature campaign promise, building a wall along the southern border.