Trump Supporter Shocked Over Clemency of 'Crook' Who Stole His Life Savings in Ponzi Scheme
A 71-year-old supporter of President Donald Trump was reportedly shocked when Trump recently commuted the 40-year sentence of a man who stole his life savings in a Ponzi scheme.
Kimball Pugmire, who supported the outgoing president and voted for him in 2016 and 2020, told the Tampa Bay Times that he was forced to question Trump's honesty after learning that the president had granted clemency Wednesday to "lifetime crook" Fred Davis Clark Jr., who was sentenced to decades behind bars in 2016 after defrauding nearly 1,400 investors out of a combined $300 million.
"I had been trying to forget all this, but it makes you wonder, even being a Trump supporter, about his honesty," Pugmire told the paper.
Clark was CEO of Cay Clubs Resorts and Marina, which offered investors the promise of steady returns by purportedly transforming old properties into luxury resorts in Florida, the Caribbean and Las Vegas. In reality, the projects were never completed and the money taken in from new investors was being used to pay off outstanding debts to old investors and to fund Clark's lavish lifestyle.
Pugmire bought condo units in Clearwater, Florida and in Las Vegas, believing he would soon receive promised "leaseback" payments and then regular rental income. When the money never came, Pugmire's home was forced into foreclosure and his retirement was indefinitely postponed. He believed that Clark's lengthy prison sentence was well deserved.
"I thought well he will probably die in prison and he deserved it," said Pugmire. "I was thinking that's justice because now he can sit there the rest of his life contemplating what he's done to other people."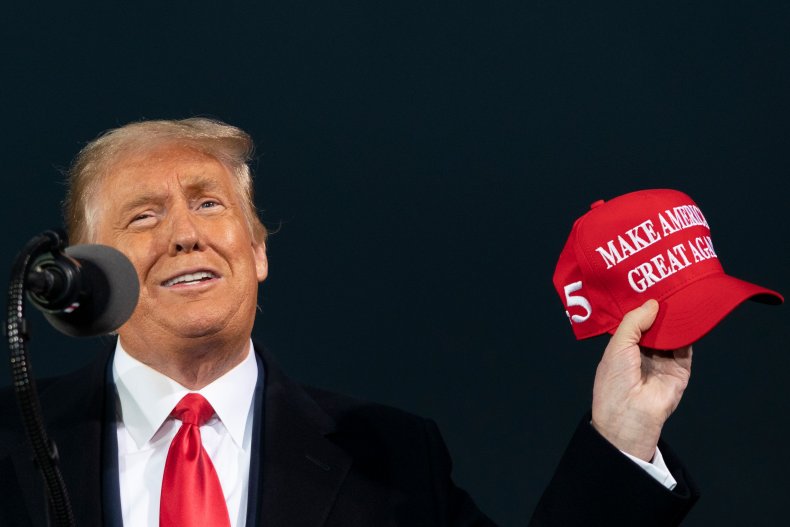 Instead, Trump commuted Clark's remaining sentence on January 13. It is not clear why Clark was issued clemency. He will reportedly live in Orlando on supervised release for five years and is still legally obligated to pay $179 million in restitution despite the commutation.
"I'm more disappointed for the investor victims and the dedicated public servants across the Securities and Exchange Commission and Department of Justice who put their hearts and souls into this prosecution and had the rug pulled out from under them," Bruce Barnes, an attorney for owners of units at one of the Florida properties, told the paper.
Clark was the first to receive clemency from Trump in 2021. The commutation preceded what is expected to be a large wave of pardons and commutations from the president during his final 24 hours in office. Trump is set to leave the White House for good on Wednesday morning, hours before President-elect Joe Biden is scheduled to be sworn in as the 46th U.S. president.
Newsweek reached out to the White House for comment.