Donald Trump Supporters Care More About National Anthem Kneeling Than Gun Control, New Poll Indicates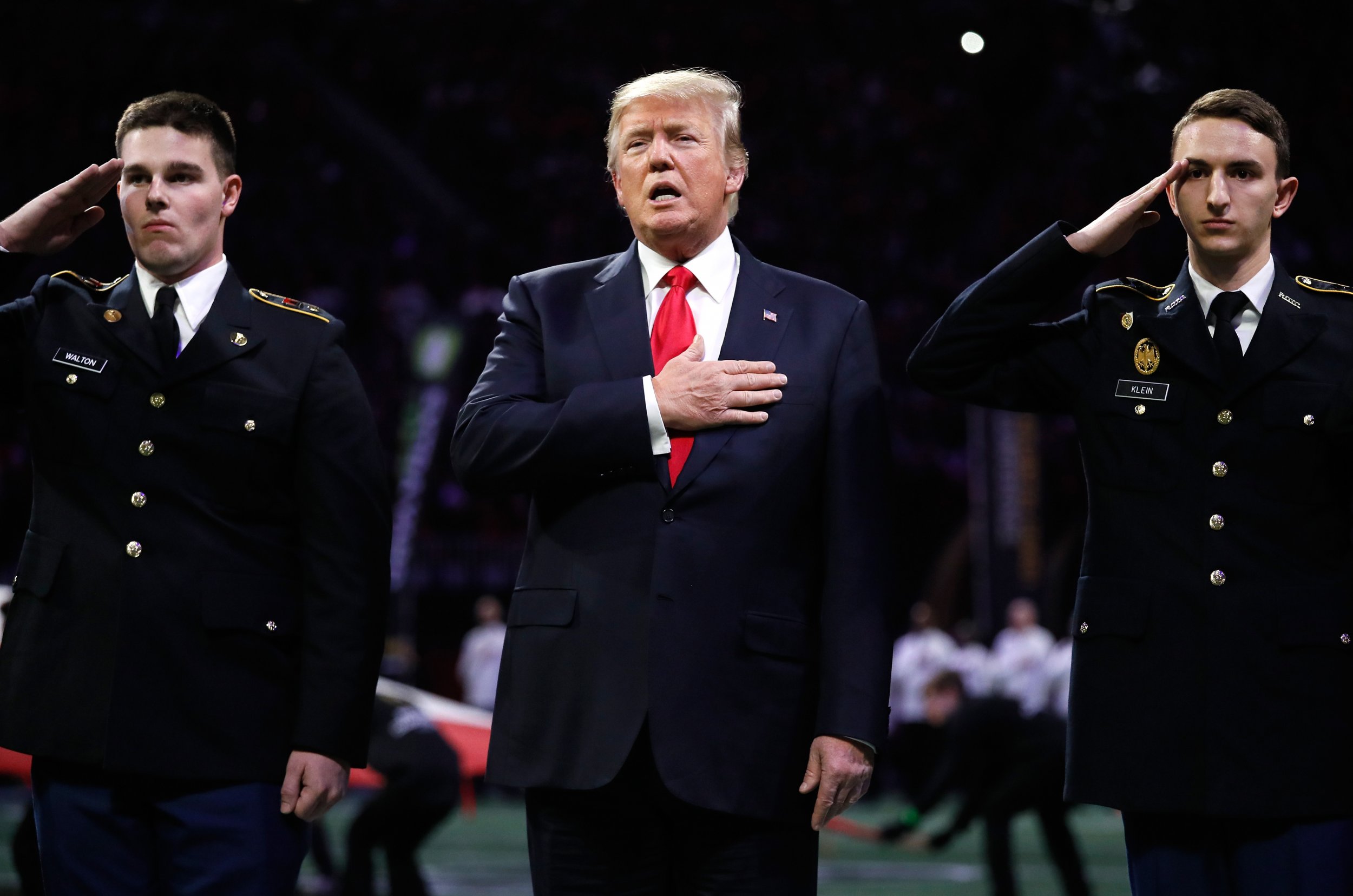 The most important issue to President Donald Trump's voters is protesters kneeling during the playing of the national anthem—even over the possibility of tighter restrictions on guns, according to the results of a poll released August 6.
The Morning Consult survey focused on the issues that would change voters' views of a particular brand or company, and found 58 percent of the president's backers would have a much less favorable view of a company if it "advocated for the right of protestors to kneel during the national anthem."
A company issuing a "negative" statement against the president was second-highest at 55 percent, while advocating for stricter gun control would result in 39 percent of Trump voters having a much less favorable opinion.
The results are striking, given conservatives' staunch support for the right to own and bear arms, and signal how high the issue of national anthem protests has risen atop the sociopolitical realm. However, following the mass shooting in a high school in Parkland, Florida, in February, 59 percent of Republicans said they were in favor of stricter gun control laws, according to an NPR poll.
Newsweek subscription offers >
A company potentially harming it brand with a negative statement about the president could be linked to his overwhelming support within the Republican Party. Trump has registered approval ratings among Republicans as high as 90 percent over the last several months—some of the highest for any Republican president in history.
Only a year ago, Trump seized on the issue of protests by NFL players just before kickoffs last season. The players cited police brutality and racial inequality as the motivation behind their protests, and Trump condemned them as "sons of bitches."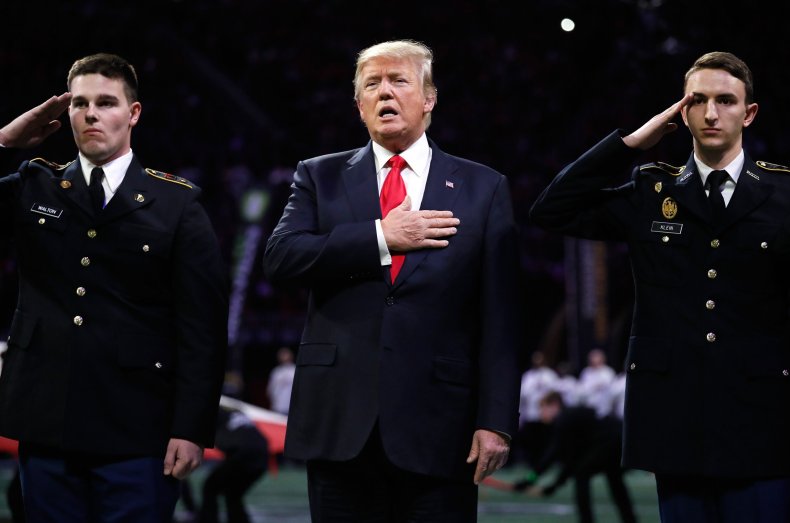 Last month, the president appeared ready to raise and pounce on the issue again, just before NFL teams headed to training camps and roughly two months after the NFL changed its policy on the anthem. In May, NFL owners approved a new policy that required players to stand if they were out on the field, or to otherwise remain in the locker room while the anthem played.
Newsweek subscription offers >
Trump said the NFL did not go far enough and wanted specific language in player contracts.
"The NFL National Anthem Debate is alive and well again - can't believe it! Isn't it in contract that players must stand at attention, hand on heart? The $40,000,000 Commissioner must now make a stand. First time kneeling, out for game. Second time kneeling, out for season/no pay!" the president tweeted July 20.
Trump's previous crusade against protesting players led to feuds with NBA stars like LeBron James and Stephen Curry, as well as the abrupt cancellation of a ceremony to honor Super Bowl champions the Philadelphia Eagles earlier this year.
The Morning Consult report was based on the responses of 2,200 adults between July 13 and July 14, with a margin of error of two percentage points.
Donald Trump Supporters Care More About National Anthem Kneeling Than Gun Control, New Poll Indicates | U.S.