Supporters of President Donald Trump criticized Ivanka, Eric and other members of the Trump family online Thursday night for wearing masks in a photo taken ahead of the final presidential debate in Nashville, Tennessee.
"Debate night in Nashville! #MAGA," Ivanka Trump tweeted, sharing a photo of herself with Eric Trump, Tiffany Trump, Kimberly Guilfoyle and two other people at the debate location. All the people pictured were wearing masks.
Trump supporters quickly began discouraging their use of the face coverings.
"@IvankaTrump Masks aside, nice photo," user @lesmonroe1949 tweeted in response.
"Oh, why all the masks?" user @sapnadixit wrote.
"@IvankaTrump Lose the damn masks! They're lame and pointless," user @RobGADV added.
When the coronavirus first emerged, Trump insisted that the pandemic would not be a threat to Americans and spent the early stages of the outbreak downplaying the efficacy of masks.
On April 3, Trump indicated that he wouldn't be wearing a mask while insisting that the CDC's advice on face coverings was "voluntary."
"The CDC is advising the use of nonmedical cloth face covering as an additional voluntary public health measure. So it's voluntary. You don't have to do it," the president said at the time. "I don't think I'm going to be doing it."
"I think wearing a face mask as I greet presidents, prime ministers, dictators, kings, queens—I don't know, somehow I don't see it for myself. I just, I just don't."
On May 21, Trump told reporters that he wore a mask while touring a Ford plant, but only in the "back area" because he "didn't want to give the press the pleasure of seeing it."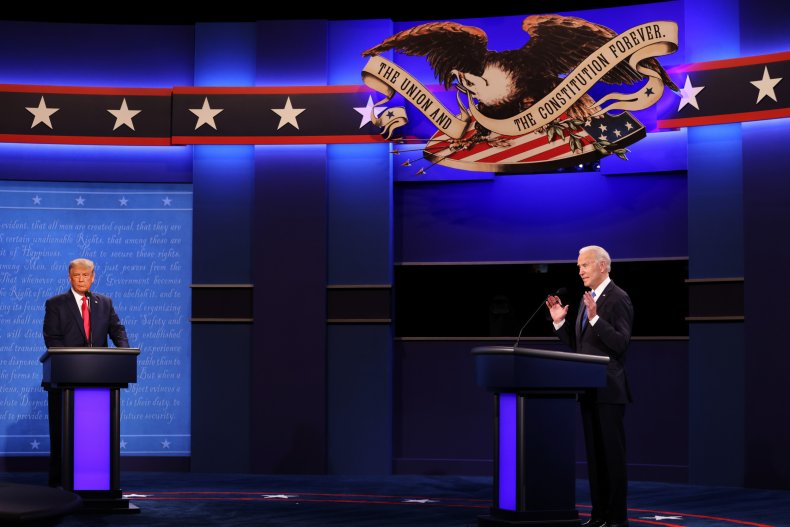 But as the virus began to rapidly spread across the country, Trump began to soften his tone on face coverings and was seen on numerous occasions wearing one.
On August 13, Trump said his administration has "urged Americans to wear masks, and I emphasized this is a patriotic thing to do. Maybe they're great, and maybe they're just good. Maybe they're not so good."
During the first 2020 presidential debate, Trump admitted to thinking masks are "OK," before mocking Democratic Presidential Nominee Joe Biden for wearing one all the time.
"I have a mask right here. I put a mask on when I think I need it," he said. "When needed, I wear masks. I don't wear masks like him. Every time you see him, he's got a mask. He could be speaking 200 feet away from them, and he shows up with the biggest mask I've ever seen."
Newsweek reached out to the Trump campaign for comment.