Trump Supporters Encouraged to Send Complaints to FCC For Networks Calling Biden 'President-elect'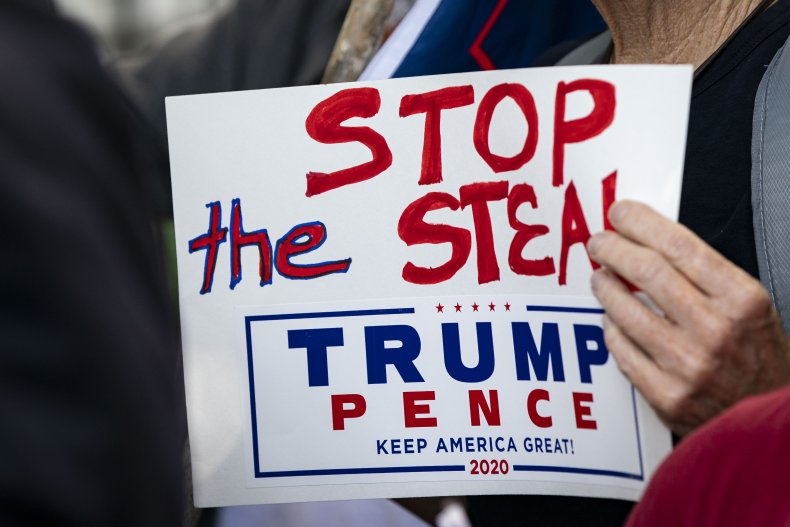 Republican activists have urged supporters of President Donald Trump to send complaints against TV networks to the Federal Communications Commission (FCC) for calling President-elect Joe Biden "president-elect" after projecting him as winner of the 2020 election.
Twitter posts by blogger Michelle Malkin and others urge Trump supporters to send the FCC consumer complaints over networks referring to Biden as "president elect," despite similar language being regularly used after previous elections. The posts quote a section of the agency's consumer guide dealing with complaints for networks who "intentionally distort the news."
"The FCC is prohibited by law from engaging in censorship or infringing on the First Amendment rights of the press," the guide reads. "It is, however, illegal for broadcasters to intentionally distort the news, and the FCC may act on complaints if there is documented evidence of such behavior from persons with direct personal knowledge."
It is not clear what "direct personal knowledge" of the broadcasters intentionally making false projections in Biden's favor is claimed by the activists. Trump and many of his allies have continued to claim without evidence that the election is being "stolen" from him.
Although there are no uniform standards, media outlets typically project an election winner when they determine it is mathematically, and all but certain, that a candidate will win.
A Twitter user spearheading the "call to action" insisted that "the media can make projections for each state but have no legal authority to call a state until election results are certified." However, there is not much distinction between a news organization making a "call" or a "projection," with neither term denoting an official result.
Projected winners of presidential elections have long been referred to as "president-elect" by the media before state results are officially certified. The certification process varies by state and typically happens weeks, and in some cases more than a month, after Election Day.
Several networks projected that Trump won the 2016 election early in the morning on the day after Election Day and quickly began referring to him as "president-elect" until his inauguration. In the battleground states that won him the election, Trump's margin of victory over former Secretary of State Hillary Clinton was significantly slimmer than the advantage Biden current holds over him.
Trump beat Clinton by around 78,000 combined votes in Michigan, Wisconsin and Pennsylvania, securing his Electoral College win. Although a small number of votes are left to be counted in Pennsylvania, and the Trump campaign have demanded a recount in Wisconsin, Biden is ahead of the president by about 214,000 votes in the same states as of Monday night.
With the possible exception of Arizona, what little votes remain to be counted are unlikely to see Trump make up significant ground in states where he is behind. Recounts also rarely alter the results of elections, especially not elections where candidates are separated by thousands of votes.
A recount was conducted in Wisconsin following the 2016 election, resulting in Trump widening his lead over Clinton by 131 votes. Although a recount is yet to be conducted in the state this year, Biden currently leads Trump by 20,539 votes.
Newsweek reached out to the FCC for comment.