Trump Supporters Attack Republican Jeff Flake For Slamming President, Defending Obama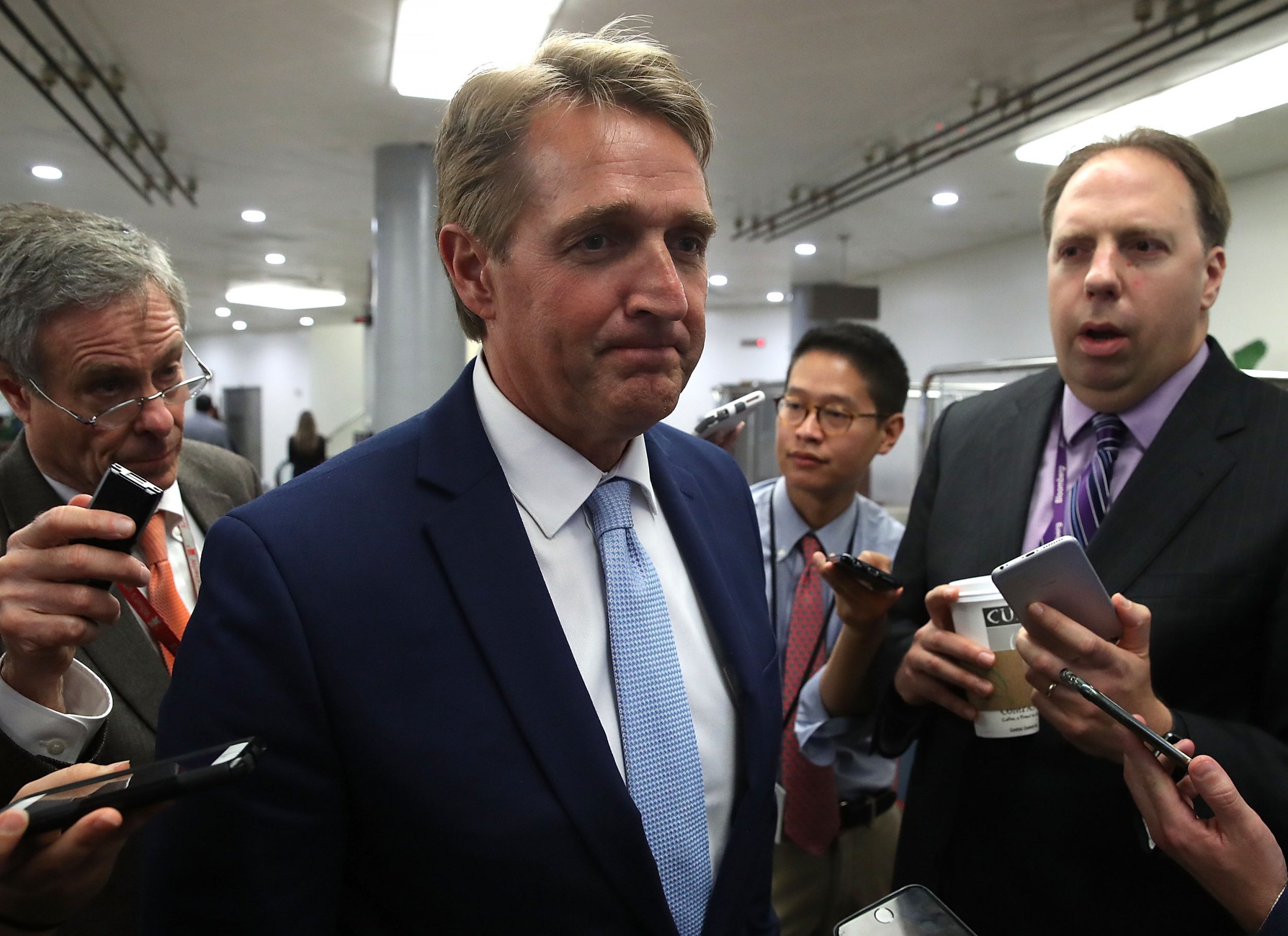 Republican Senator Jeff Flake provoked the ire of supporters of President Donald Trump by penning an editorial criticizing the president and accusing his party of being "in denial" over the state of the U.S. government.
Flake's editorial, published in Politic Magazine on Monday, slammed his fellow conservatives for failing to stand up against Trump.
"Too often, we observe the unfolding drama along with the rest of the country, passively, all but saying, 'Someone should do something!' without seeming to realize that that someone is us," said Flake. "And so, that unnerving silence in the face of an erratic executive branch is an abdication, and those in positions of leadership bear particular responsibility."
The White House has been racked by infighting and staff turnover in recent weeks. Former press secretary Sean Spicer resigned on July 21, reportedly in protest over the appointment of Anthony Scaramucci as communications director. Scaramucci himself lasted only six days in the job before being removed on Monday. Former White House Chief of Staff Reince Priebus—a target of a foulmouthed rant by Scaramucci—stepped down on Friday and was replaced by Homeland Security chief John Kelly.
Related: White House officials reportedly have met with potential challengers to Senator Jeff Flake
On social media, Trump supporters responded by attacking Flake, whose article came from his new book, Conscience of a Conservative. Conservative analyst Ann Coulter mocked the title of Flake's book, while Jack Posobiec, a military veteran and far-right commentator, said Flake's article was an attempt "to launch his book," as Flake "knows he won't be a Senator much longer!"
Others noted that both Flake and Senator John McCain, a prominent Trump critic who voted down the GOP's attempt to repeal Obamacare last week, represent Arizona. McCain serves as the senior senator in Arizona, while Flake is the junior senator.
Others praised Flake for taking a stand, although some criticized him for writing negative commentary on Trump while purportedly failing to take meaningful action in the Senate.
In his piece, Flake said conservatives had erred by remaining silent when "the most egregious and sustained attacks on [President Barack] Obama's legitimacy were leveled by marginal figures who would later be embraced and legitimized by far too many of us." The statement may refer to Trump's role in the birtherism movement, which claimed that Obama was not born in the United States and so was not eligible to serve as president.
The Republican senator said his party had failed to hold the presidency accountable during Trump's first six months in office, which he said had been marked by "instability." "To carry on in the spring of 2017 as if what was happening was anything approaching normalcy required a determined suspension of critical faculties. And tremendous powers of denial," he said.
Flake cited a Washington Post column by conservative writer Michael Gerson, a former adviser to President George W. Bush, who wrote in May that the "conservative mind, in some very visible cases, has become diseased" and had "with the blessings of a president...abandoned the normal constraints of reasons and compassion."
Flake also described his attempts at self-justification in the wake of an endless slew of controversial tweets by Trump. He said he employed defense mechanisms, such as saying to himself: "If I took the time to respond to every presidential tweet, there would be little time for anything else." But Flake admitted that such techniques were "a monumental dodge" and compared the situation to a biblical flood.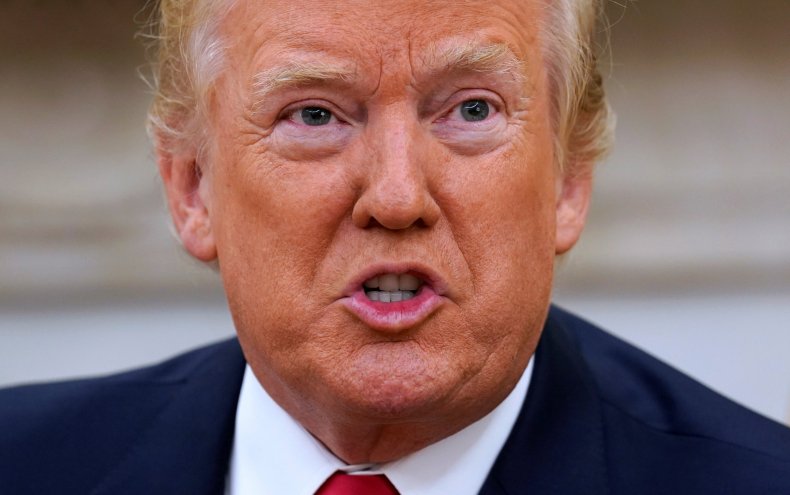 "It would be like Noah saying, 'If I spent all my time obsessing about the coming flood, there would be little time for anything else,'" Flake said. "At a certain point, if one is being honest, the flood becomes the thing that is most worthy of attention. At a certain point, it might be time to build an ark."
Flake refused to endorse Trump during the 2016 election campaign and has been an outspoken critic of the president, though he voted in favor of the Trump-supported "skinny repeal" attempt to overturn Obamacare.