The son of the former U.S. President Ronald Reagan said that Americans backing Donald Trump hate the Republicans' opponents so much, they would prefer Vladimir Putin to any Democrat as president.
Ronald Reagan Jr. told MSNBC that Trump's support base is unconcerned about the outrage any of Trump's comments might cause, pointing out that "no previous president could have gotten away with even a tenth of the things that Donald Trump has.
"His base, which is about a third of the electorate, really are not in touch with reality, and the most important thing to them is he seems to hate the same people that they hate. That's the real Trump derangement syndrome," Reagan told Chris Matthews on the network's show Hardball.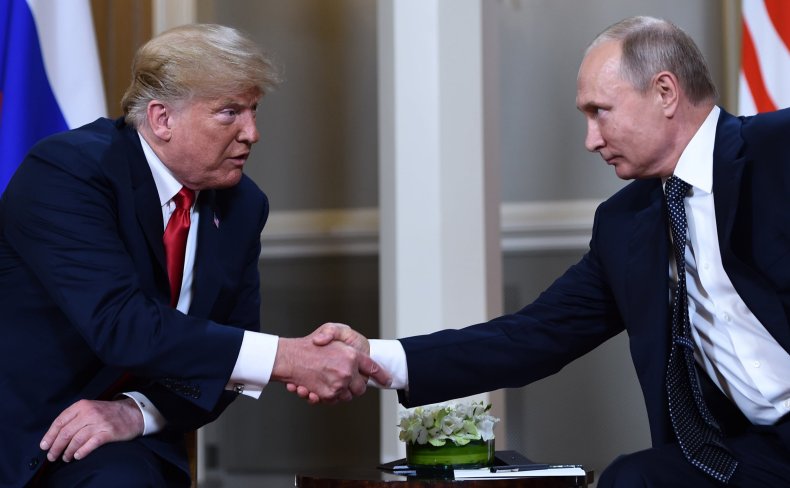 He was referring to the tweet the U.S. president had sent praising the book by Alan Dershowitz called The Case Against Impeaching Trump, about which the president tweeted: "I would encourage all people with Trump Derangement Syndrome to read!"
Reagan, a political commentator for MSNBC who is known for his liberal views, said that Trump supporters backed Putin.
"They do like Putin—if you look at the polls, Putin's popularity has gone way up. I swear to you that if it were left just up to Donald Trump's base, they would elect Vladimir Putin as president of the United States over virtually anybody with a 'D' after their name. It seems to go hand in hand: If Trump loves Putin, then they will love Putin too."
Former Republican National Committee Chairman Michael Steele countered by saying the reason Trump was enjoying such popularity was because the Democrats were "not offering [an] alternative voice to compete against this narrative."
Trump got a rousing reception on Thursday when he visited a crowd of steelworkers at the reopening of a steel works in Granite City, Illinois.
He told the crowd that economic growth was up amid predictions that second-quarter figures would easily outpace the first three months of 2018, CNN reported.
Meanwhile, on Friday, Trump hit back again at the investigation into Russian collusion in a tweet in which he criticized Robert Mueller and "his gang of 13 angry Democrats..the rigged Witch Hunt continues! How stupid and unfair to our country."