Trump-Supporting bin Laden Niece Claims President Is Daring Followers to 'Finish the Coup'
Noor bin Laden, a niece of terrorist Osama bin Laden and avid supporter of President Donald Trump, has posted to Telegram a claim that the president is "daring" his fans to "finish the coup."
Bin Laden became a well-known figure in right-wing social media circles during the 2020 presidential election cycle, garnering notoriety due to the combination of her last name and her dedicated support for Trump's nationalist agenda. She is the daughter of Osama's half brother, Yeslam bin Ladin.
"Checkmate. Trump is daring them to enter the fence to finish the coup," read the Telegram post shared by bin Laden, according to ParlerTakes. "They must all know there is a chance that if they enter the gates and go inside the fence they never come out."
"Even better is they literally made a prison complex out of Capitol Hill in front of everyone's eyes and the left and MSM cheered them on!" the post continued. "Is this why [President-elect Joe] Biden pushed his rehearsal? Are they debating whether Trump is bluffing?"
"They have to decide—go inside the fence line and risk never coming out or concede and try to make a deal. You want the Presidency... COME AND GET IT."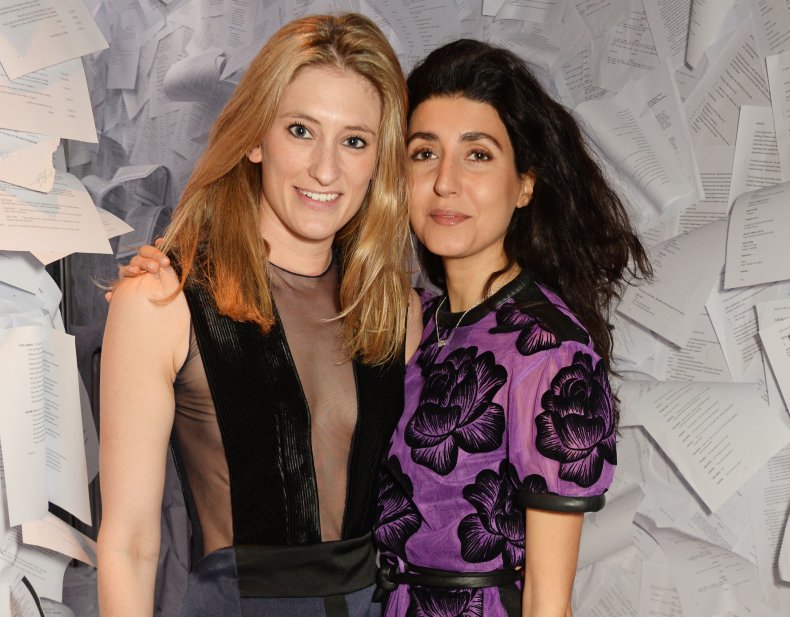 Bin Laden, who is Swiss, and her family have no ties to their deceased infamous uncle, who was killed in Pakistan in 2011 by American forces. She recently told The New York Times that she's "an American at heart," and considers the U.S. her "second home." She has also called her surname "antithetical to the values I hold."
The 33-year-old has remained a staunch and vocal supporter of Trump after his election loss to Biden and the January 6 Capitol riot caused by his followers.
Earlier this week, bin Laden urged her Telegram followers to avoid further pro-Trump violence in Washington D.C., and prepare for a period of unrest that could last years. The original post appears to have been shared by far-right activist Vincent James.
"Do not go to any upcoming scheduled demonstrations in DC," the post read. "We're hearing there are potential demonstrations scheduled for the 17th and the 20th. Do not go. Around 15,000 National Guard are being deployed to guard the Inauguration on January 20th, and 10,000 will arrive by Saturday."
"Lay Low-Stock up on food, water, energy, survival gear, self defense, etc," the post continued. "Get together with family, neighbors, friends...Purchase land if you can...Build community and contacts."
"The next few years are going to be a wild ride," the post warned. "It will get worse before it gets better, but it will get better. The American spirit can never be vanquished, and always comes back with a vengeance under threat of oppression."
Newsweek reached out to the White House for comment.