Trump-Supporting Georgia Democrat Rescinds Resignation, Saying He's Standing up to Left-Wing Bullies
A Democratic state representative in Georgia who endorsed President Donald Trump and said he would resign his office on Wednesday reversed course one day later and announced he intends to stay in office to not allow his party to "bully" him into "submission."
Rep. Vernon Jones had announced he was endorsing Trump on April 14. Jones, who is African American, explained his decision on Twitter, claiming that Democrats take black voters for granted while Trump has "done more for black Americans than any other president in modern history." He said he would not finish his term on Wednesday but changed his mind the next day.
"Yesterday, I announced my intentions to resign from my office," Jones tweeted Thursday. "But shortly thereafter, the outpour of support I received was too great for me to ignore. I will not allow the Democrats to bully me into submission. I will not let them win. I will NOT resign."
Jones said he has not left the Democratic party and has given no indication that he intends to do so. Wednesday's tweet included a video of Jones expressing surprise that Democrats would respond negatively to his endorsement of Trump.
"Recently I endorsed Donald J. Trump for his campaign re-election," said Jones in the video. "But little did I know that I would receive such barrage of attacks and name calling by the far left in the Democratic party."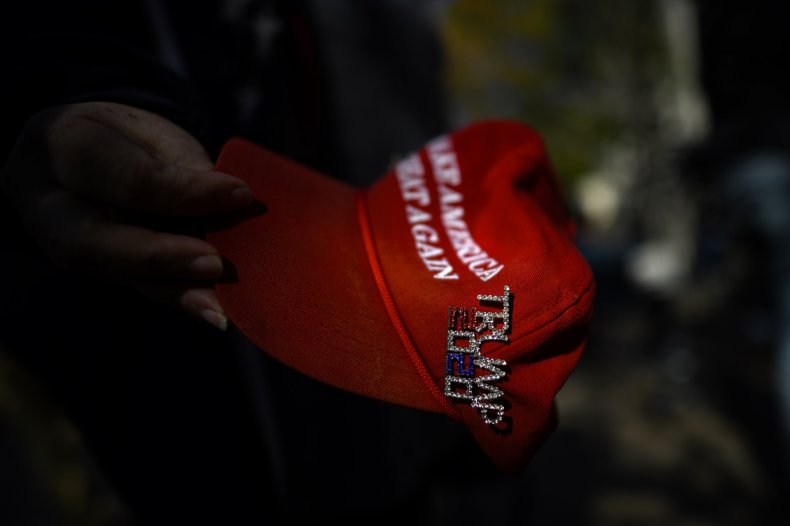 Jones said that the support he received from Trump supporters in Georgia and around the country had been "emotional" and "motivational," inspiring him to remain in office. He then repeated a Trump campaign slogan that is rarely spoken in earnest by Democrats.
"I'm going to continue to put my country before my party," Jones said. "And I'm going to do everything I can to get Donald J. Trump elected because he's the man for this job, he's the man for this office... let's continue to make America great again."
An opinion article appeared in The Atlanta Journal-Constitution on Monday claiming that the endorsement of Trump was a political stunt by Jones, who was said to have "run out of runway" with Democrats in Georgia due to several controversies that have included allegations of corruption. Jones described the article as a "hit piece" on Twitter.
A radio interview with Jones ended abruptly on Wednesday after the politician was confronted with government statistics that contradicted his views on Trump, some of which he described as "fake news."
Despite being a self-professed lifelong Democrat, Jones has shown support for Republicans in the past, including voting for former President George W. Bush in the 2004 election. His Twitter account suggests that he supported Trump and other Republicans well before his endorsement this month.
Recent tweets include one that praises Sen. Ted Cruz (R-Texas) as "a courageous American" and another complains of former Vice President Joe Biden focusing attention on "illegals," phrasing rarely used by Democrats to describe undocumented immigrants.
"Vernon Jones is an embarrassment to the Democratic Party and does not stand for our values," said Georgia Democrats Chair Nikema Williams after Jones endorsed Trump, in a statement obtained by Newsweek. "Never has that been clearer than this moment, when he chose to stand with the racist president who has made an all-out assault on Black Americans, who has tried to rip away American health care, and who has failed our country in its greatest time of need during the most important election in our lifetimes."
"Vernon Jones doesn't speak for Georgians, and neither does Donald Trump — which is why Georgians will send him home in November 2020," added Williams.
Update 4/24, 4:15 p.m.: This article has been updated to include a statement from the Democratic Party of Georgia.