Trump-Supporting University President Is 'Marginalizing' Students, Banned Evangelical Preacher Says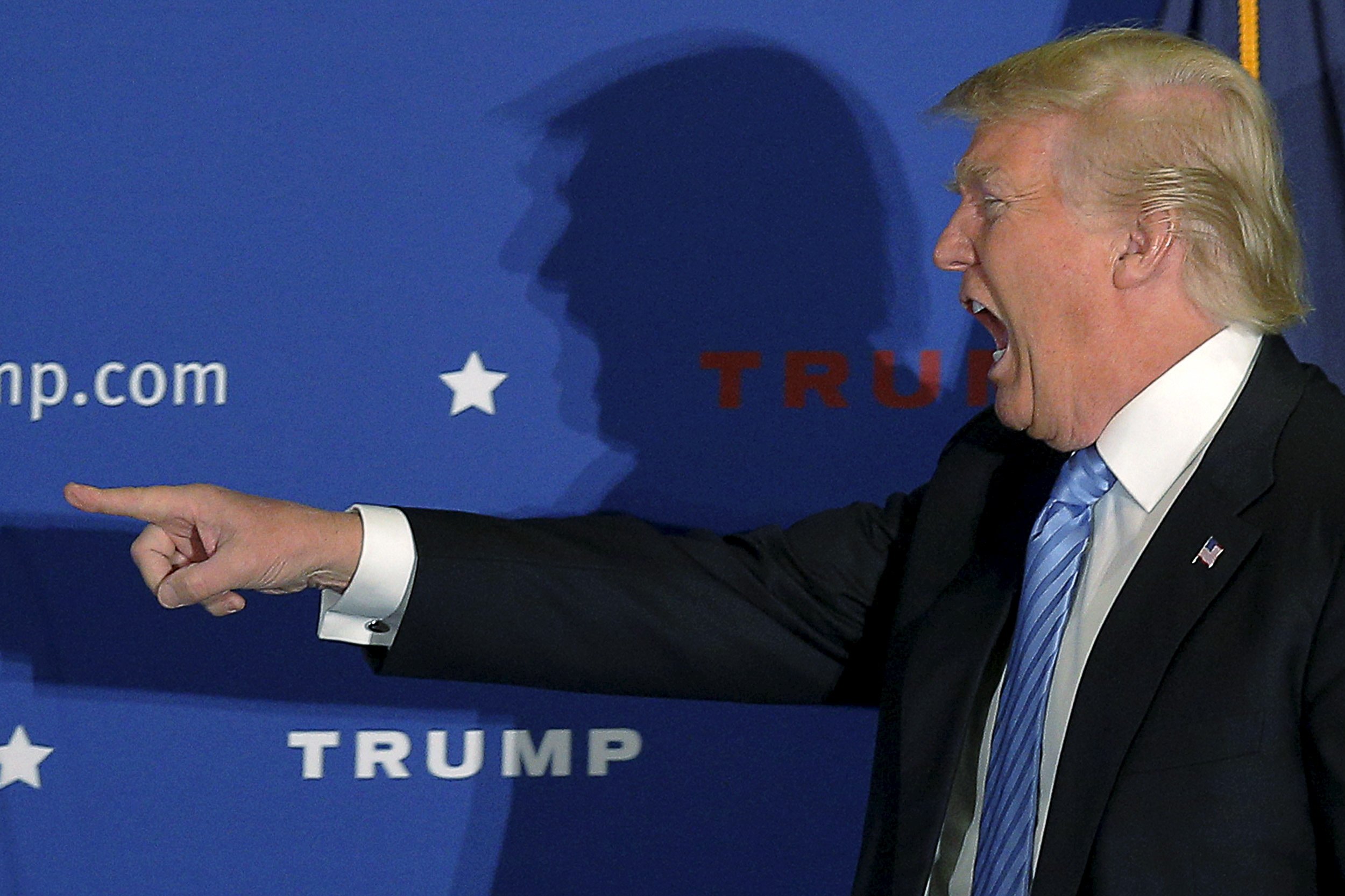 An evangelical pastor turned preacher and author who has been banned from the world's largest private Christian university said its president reflects President Donald Trump by "marginalizing" voices on campus that disagree with his own.
The preacher, Jonathan Martin, told Newsweek on Wednesday that Liberty University President Jerry Falwell Jr. "mirrors Trump in being thin-skinned."
"Any dissent is not tolerated at all. It just feels like the same phenomenon," said Martin, 39, who was attending a concert on campus Monday night when university police served him an indefinite restriction notice for trespassing and escorted him out.
Campus officials got wind via Martin's Twitter account that he was organizing a "praise & peaceful protest at one of the most hostile environments for the gospel" in the U.S., referring to Liberty University, and decided to find and bar him from campus the night before.
"The only effective way to prevent the unauthorized event from happening this morning was to issue a trespass warning to its organizer, Mr. Martin, last evening," a statement issued by the university on Tuesday reads. "While University community members can freely make arrangements for their events, those who are not members of the University community have a higher burden to be granted access to Liberty University's facilities for their private purposes."
Martin said he felt compelled to organize a prayer event for students, faculty and anyone who felt uncomfortable with Falwell and his vocal support for Trump. Martin, who is not part of the university faculty or student body, said he is not the only Trump critic who has felt muffled.
"I would say maybe not so much silencing as marginalizing. What I hear a lot about from students is there is peer pressure if they are too outspoken," Martin said. "You almost can't find any faculty or staff that are willing to say any of this on the record because even their own contact with the media is so heavily screened by Falwell himself."
Martin added that Falwell "has relentlessly supported Trump at every turn and especially as a Christian thought leader who embodies an important Christian institution, so many of us have had concerns about that."
Falwell is a known prominent Trump supporter and defended him when a video surfaced leading up to the 2016 election of the then-presidential candidate making lewd comments about women. Falwell, whose views reflect those of many white evangelicals who support Trump, also backed him after he said there were "some very fine people" on both sides of a deadly white supremacist rally in Charlottesville, Virginia.
After he assumed the presidency, Trump delivered a commencement speech at the university in May. He said during his speech that "we don't need a lecture from Washington on how to lead our lives."
However, the institution seemed to distance itself from Falwell's apparent affinity for Trump.
"President Falwell's endorsement of President Trump is a personal endorsement," a spokesman for the university told Newsweek in an email. "Liberty University does not endorse any candidates for political office."
Martin said he plans to return to the university "even if I'm not welcome on campus proper, if that means organizing an action in the vicinity with proper permits."
"If anything," he added, "I feel the rabid, over-the-top response I got from the Falwell administration emboldened me more than discouraged me."