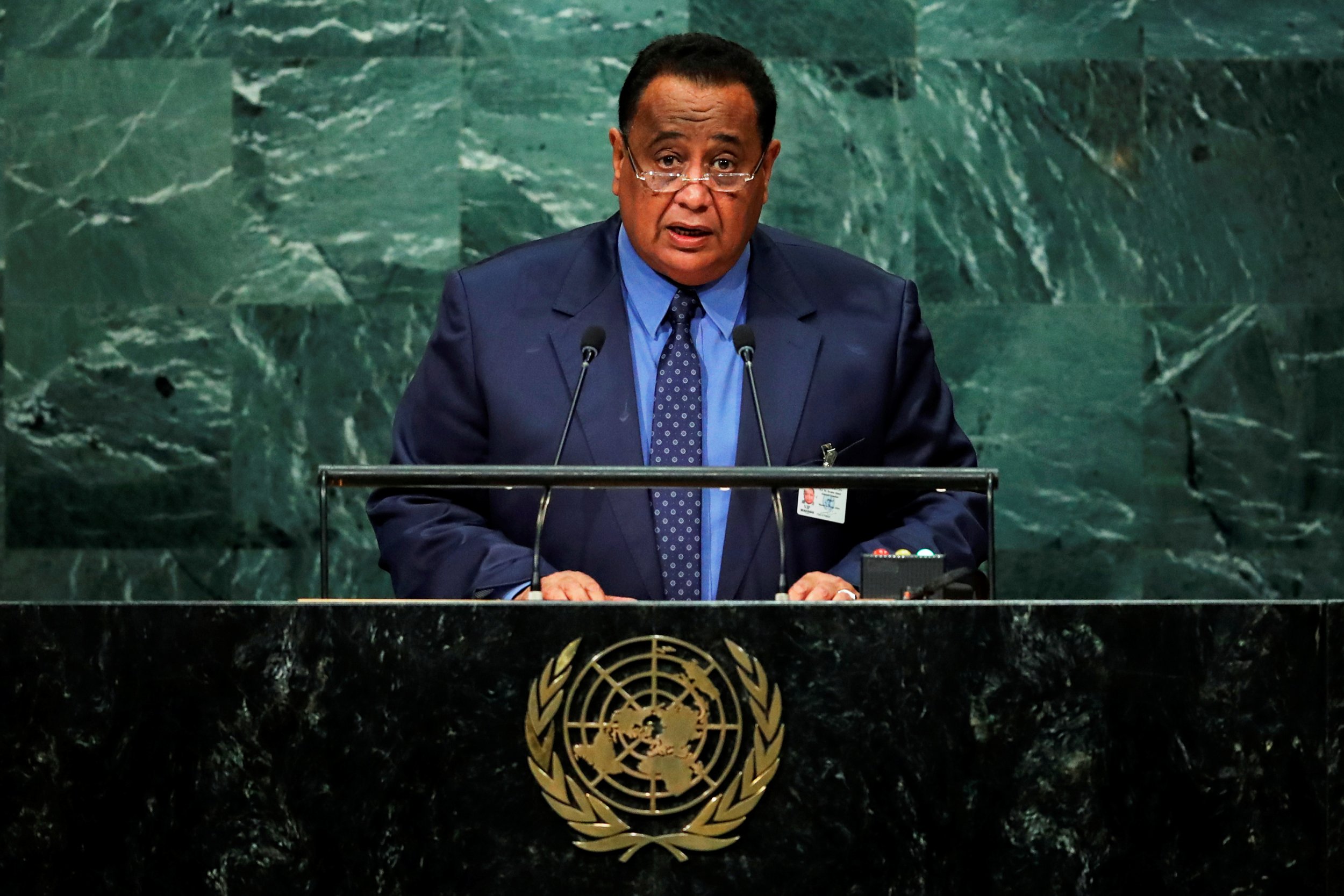 The Obama administration's preliminary decision to ease sanctions on Sudan came with the full approval of the incoming Donald Trump administration and after months of secret meetings, Sudan's foreign minister said on Saturday.
The United States said on Friday it would lift a 20-year-old trade embargo against Sudan, unfreeze assets and remove financial sanctions as a response to Khartoum's cooperation in fighting the Islamic State militant group (ISIS) and other groups.
The move will be delayed by 180 days to see whether Sudan acts further to improve its human rights record and resolve political and military conflicts, including in Darfur.
This puts the final decision in the hands of President-elect Donald Trump and his secretary of state, who is likely to be Rex Tillerson, a former oil executive.
Addressing a news conference, Sudan Foreign Minister Ibrahim Ghandour said the potential sanctions relief are the result of six months of secret meetings held in Khartoum on issues ranging from combatting the Lord's Resistance Army to peace in South Sudan and the country's own warring regions, such as Darfur.
Sudan's director of intelligence said he had met with U.S. Central Intelligence Agency director John Brennan twice to discuss cooperation on combating terrorism and extremism.
The measures do not affect Sudan's label as a state sponsor of terrorism nor does it impact sanctions tied to Khartoum's role in the conflict in Darfur, where the United Nations says up to 300,000 people have been killed and millions displaced since 2003.
Ghandour called the decision the start to improved relations with the United States that would attract foreign investment.
Sudan will review its monetary and exchange rate policies in a bid to lure new foreign investment after the United States lifts sanctions, the finance minister said without providing further detail.
Sudan's economic problems have been building since the south seceded in 2011, taking with it three-quarters of oil output, the main source of foreign currency and government income.
The sanctions relief is expected to impact businesses that deal with agriculture, import-export services, transportation, technology and medical equipment, and oil