Conservatives Cheer Trump Supreme Court Picks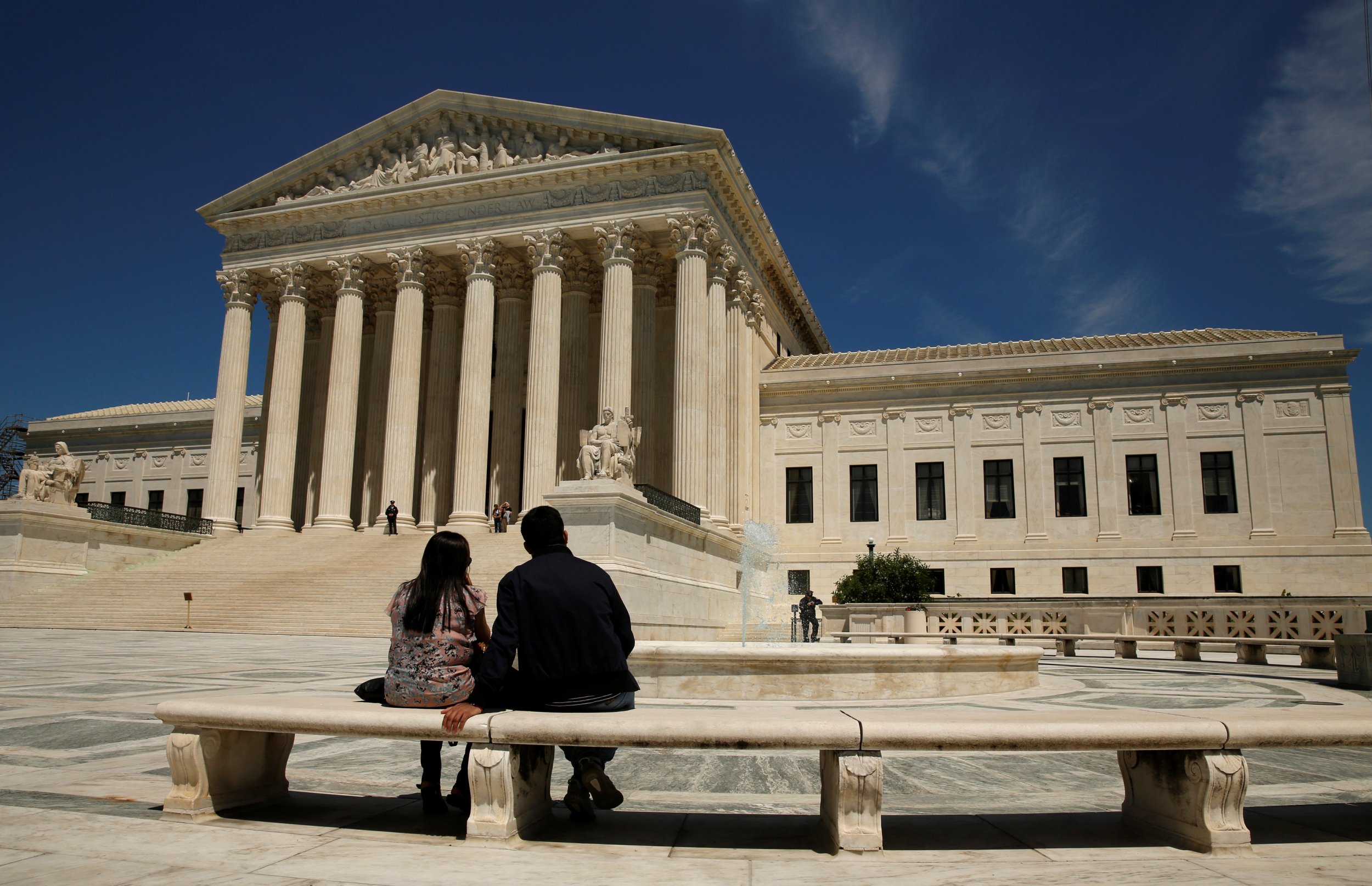 If Donald Trump's aim in his unprecedented move to list potential Supreme Court nominees was to woo skeptical conservatives, it seems to be working. But despite compiling a staunchly conservative roster of judges, the presumptive GOP presidential nominee still has a ways to go to ensure their wholehearted support.
Of the 11 judges named in Trump's Wednesday afternoon release, six were appointed by former President George W. Bush to federal appeals courts around the country, while five serve on state supreme courts. Eight of the judges are men, three are women, and all are white. And all 11 are affiliated with the Federalist Society on the influential conservative legal group's website, Reuters notes.
"This is an exceptionally strong list of jurists, with immense respect for our founding documents," gushed Marjorie Dannenfelser, president of the nonprofit Susan B. Anthony List, which opposes abortion. "We are encouraged by Mr. Trump's repeated pledges to appoint constitutionalists, which stands in sharp contrast to Hillary Clinton's position."
Others were slightly more cautious. "Although I'd add Janice Rogers Brown and J. Michael Luttig to the list, the list of potential Supreme Court nominees released by Mr. Trump is very good," Richard Viguerie, an éminence grise within the religious right, wrote via email. "However, it is but a tiny step on the long road to convincing conservatives they should support him," adds Viguerie, who now runs ConservativeHQ.com.
Jason Pye, director of communications at the Tea Party-aligned group FreedomWorks, said he was familiar with most but not all of the 11 jurists Trump named in his press release, which the Trump campaign referred to as "the much-anticipated list of people" that the real estate tycoon would consider to replace conservative Justice Antonin Scalia, who died in February.
The iconic judge's unexpected death has left the Supreme Court deadlocked in a 4-4 split between its conservative and liberal wings. In an unprecedented move, Senate Republicans are refusing to even consider President Barack Obama's nominee to replace Scalia, Merrick Garland, who is currently the chief judge on the U.S. Court of Appeals for the District Columbia Circuit.
In his Wednesday statement, Trump lauded Scalia for "his reverence for the Constitution and his legacy of protecting Americans' most cherished freedoms," adding that his list of justices "is representative of the kind of constitutional principles I value." But he did not commit to nominating someone from the list, saying instead he would use it as "a guide."
"What we want is a principled conservative in the mold of Justice Scalia. Most of the names of this list would accomplish that goal," Pye wrote via e-mail. He singled out U.S. Court of Appeals for the 11th Circuit Judge William Pryor, whom President George W. Bush had to appoint via a recess appointment after Senate Democrats filibustered him in 2004. Pye called him "a strong conservative, one who our community of grassroots activists can rally behind."
Others who fit that mold on Trump's list, Pye said, are Utah Supreme Court Justice Thomas Lee, the brother of Republican Senator Mike Lee, and Judge Diane Sykes, a judge on the U.S. Court of Appeals for the 7th Circuit.
For Trump, naming conservative judges he would consider for the Supreme Court gets him a foot in the door with his party's right wing, but many expect a more sustained courtship before they'll rally around him in November. It "starts the conversation," writes Viguerie, "but by itself it isn't going to close the deal and overcome Donald Trump's biggest challenge, which is convincing conservatives that he will govern as a constitutional conservative."