Trump Surgeon General Says Mandates Are 'Effective' at Increasing Vaccinations
Former Surgeon General Dr. Jerome Adams believes the United States should "reframe" the conversation about vaccine mandates, but said mandates have been an "effective" tool at getting people inoculated against COVID-19.
Vaccine mandates have faced considerable pushback nationwide for being an overreach on the part of the government and an infringement on Americans' right to make their own health decisions. Instead of framing requirements as a "mandate," Adams advised businesses to market the policy as rooted in workplace safety.
"From a public health standpoint, mandates are effective at getting people vaccinated," Adams said at a Bipartisan Policy Center webinar on Monday. "In most cases, you have the option not to get vaccinated. It's just that your life is going to be a whole lot harder because we need to do things to protect the workplace."
Adams, who has advised businesses and schools on their vaccination policies, said workplaces have an "obligation" to create a safe workplace for their employees. For some, he said that means mandating vaccines.
Despite being an effective tool at increasing vaccinations, Adams said a mandate that's put in place without engagement could be more harmful to the country in the long run. So, he advocated for businesses to explain the mandate isn't about the vaccine but is centered on creating a safe place for employees to come to work.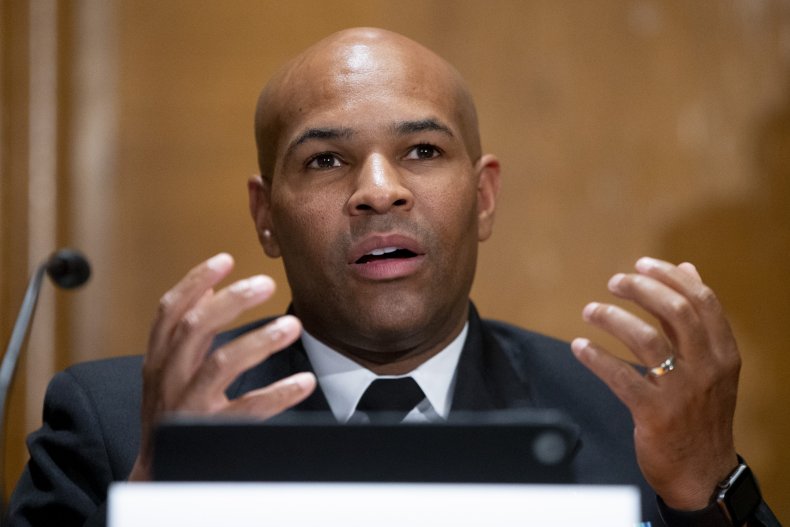 An estimated 60 million people who are eligible to get vaccinated against COVID-19 have yet to get the shot, something that Adams said isn't "unexpected." He noted that measles almost lost its eradication status in 2019 and that vaccine hesitancy has been growing in the United States.
Instead of attacking people or using their political affiliation as a "bludgeon," Adams pushed for more engagement about vaccine requirements and backed a reframing of the discussion.
Dr. Leana Wen, the former Baltimore City Commissioner of Health, pointed to the recent emergency temporary standard from the Occupational Safety and Health Administration. It's largely been framed as a "vaccine mandate" but Wen noted it could be framed as a "mask and testing mandate," because businesses have the option to allow unvaccinated employees to wear a mask and be tested weekly.
Instead of discussing the requirement as a vaccine mandate, Wen said vaccination could be viewed as a way to "opt-out" of wearing a mask and being tested regularly. Relating it to TSA Pre-Check, which allows travelers to skip certain steps when going through security at the airport, Wen said vaccines could be looked at as a way of making a person's life easier, instead of something that's being forced on people.
Adams is also a supporter of mandating vaccines for children once they have full approval from the Food and Drug Administration (FDA). Many parents are hesitant to get their children vaccinated and Adams said the way to convince them isn't to build up the possibility that their child could die of COVID-19.
Deaths in children from COVID-19 are very rare and account for less than 1,000 deaths in the United States. Adams noted parents are more likely to know a child who recovered from COVID-19 than one who succumbed to the virus so "we aren't going to scare people into getting vaccinated by saying your child could die."
Adams' daughter has been vaccinated against COVID-19 and he's shared that his daughter wanted to get vaccinated because she's seen her peers have to quarantine, forcing them to miss school and extracurricular activities.
"We need to talk more about long COVID in kids. This scares me. It's not all about dying. It's about getting COVID and not knowing whether your child is going to have long-term negative impacts on their cognition, on their physical health, on their ability to be a kid because you thought they'd be just fine if they got COVID," Adams said.
Focusing on messages about the benefits of vaccination outside of preventing death is necessary, Adams said, because it doesn't fit with what parents are experiencing in their lives.