Trump Suspended From Facebook Till at Least the End of His Presidency
After being temporarily suspended from Facebook on Wednesday following the Capitol attack, Donald Trump has now been blocked from the social networking platform until at least the end of his presidency.
"We believe the risks of allowing the President to continue to use our service during this period are simply too great," Facebook CEO Mark Zuckerberg said in a statement released Thursday. "Therefore, we are extending the block we have placed on his Facebook and Instagram accounts indefinitely and for at least the next two weeks until the peaceful transition of power is complete."
Zuckerberg pointed to Wednesday's attack as the event that prompted Facebook to decide on extended the suspension of the president's account.
"The shocking events of the last 24 hours clearly demonstrate that President Donald Trump intends to use his remaining time in office to undermine the peaceful and lawful transition of power to his elected successor, Joe Biden," Zuckberg wrote.
"His decision to use his platform to condone rather than condemn the actions of his supporters at the Capitol building has rightly disturbed people in the US and around the world. We removed these statements yesterday because we judged that their effect—and likely their intent—would be to provoke further violence," he continued.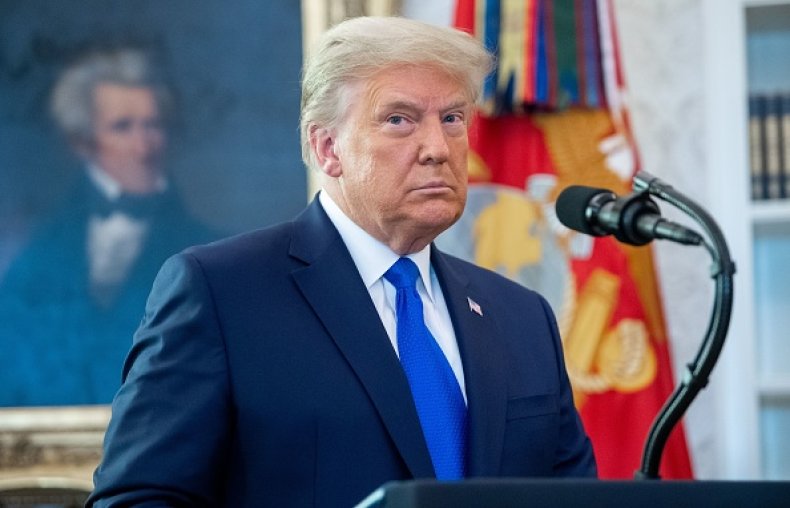 The social network has been criticized in the past for allowing Trump to make statements through his account. During the 2020 election, Facebook clamped down on the president's posts, flagging several of his posts.
Wednesday marked the first time the platform blocked Trump from his own account.
"Over the last several years, we have allowed President Trump to use our platform consistent with our own rules, at times removing content or labeling his posts when they violate our policies," Zuckerberg said. "We did this because we believe that the public has a right to the broadest possible access to political speech, even controversial speech. But the current context is now fundamentally different, involving use of our platform to incite violent insurrection against a democratically elected government."
Facebook originally barred Trump from posting on the social network for 24 hours after two of his posts violated company rules. Twitter also locked the president out of his account for 12 hours following his posts responding to the mob at the Capitol building.
In a video shared to both platforms, Trump addressed his supporters, saying he loved them but that they should leave the Capitol complex and "go home."
Trump has been built much of his influence over the last four years on social media. Both Twitter and Facebook have been widely criticized for providing a platform for the president to amplify his claims, and for their roles in the spread of misinformation.
Newsweek reached out to the White House for comment, but did not hear back before publication.