Trump Forgot to Drain the Swamp and Opened White House to Even More Lobbyists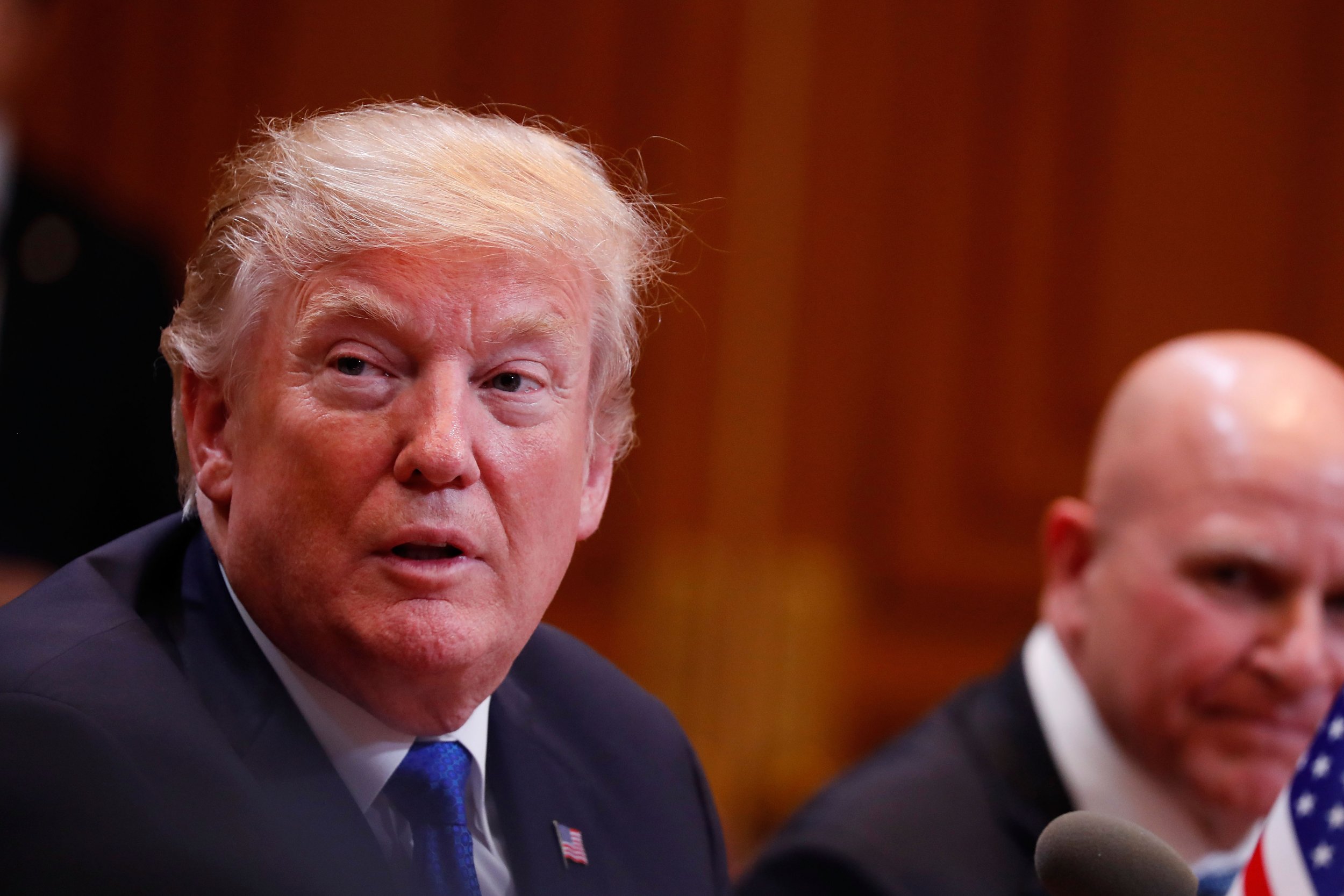 President Donald Trump has allowed lobbyists in Washington, D.C., more access to the White House, despite one of the billionaire's key campaign slogans: "drain the swamp."
Unlike his predecessor Barack Obama, Trump and his administration have actively worked with and asked lobbyists about what regulations their particular industry would like to see go, with the aim of spurring economic growth, Reuters reported Tuesday.
The consensus among the 16 unnamed lobbyists cited, representing nine industries, was that the Trump administration had not only helped their causes with "wins" but stood in stark contrast to the Obama years.
One lobbyist who sat in on a meeting between current administration officials, 15 other lobbyists and business leaders said the session began with a Trump official asking: "Do you have a regulation that we could put on a list to try to eliminate? Is there something that is impeding you from growing?"
The industries that have benefited the most from the easier access include oil and gas, steel and coal, industries that were central to Trump's campaign, particularly in his promise to bring back the coal industry and put miners back to work.
The report also indicated that Obama had hindered lobbyists from entering the White House, and that Trump's decision to keep visitor logs from the public has also helped the lobbying industry avoid criticism.
Trump made the "drain the swamp" vow to end "government corruption" less than a month before Election Day almost exactly a year ago. Lobbyists and the special interests they have represented have long been associated with a pay-for-play form of politics up and down Capitol Hill and the White House.
Trump's message served as a late rally cry before voters headed to the polls, but the lobbying industry has surged and so far Trump's actions have proven toothless. Indeed, Trump appeared to stand by his anti-corruption pledge with an executive order eight days into his term in January. It banned former administration officials from lobbying the agency at which they worked for five years, but they could still lobby any other agency, according to Politico.
The same order pulled back restrictions put in place by Obama through another executive order, which included blocking those who were registered lobbyists a year prior to working in an administration.
However, Republicans and the lobbying industry were at odds after the unveiling of Trump's attempt to rewrite the country's tax code, according to The New York Times. Lobbyists for the real estate industry, in particular, were hoping certain tax breaks would stay in place but the GOP hoped to push the bill through quickly in order to score their first major victory with Trump in power.