Trump a 'Symbol of Northern Bigotry' Who Panders to 'Hateful' Americans, Says Rev. Al Sharpton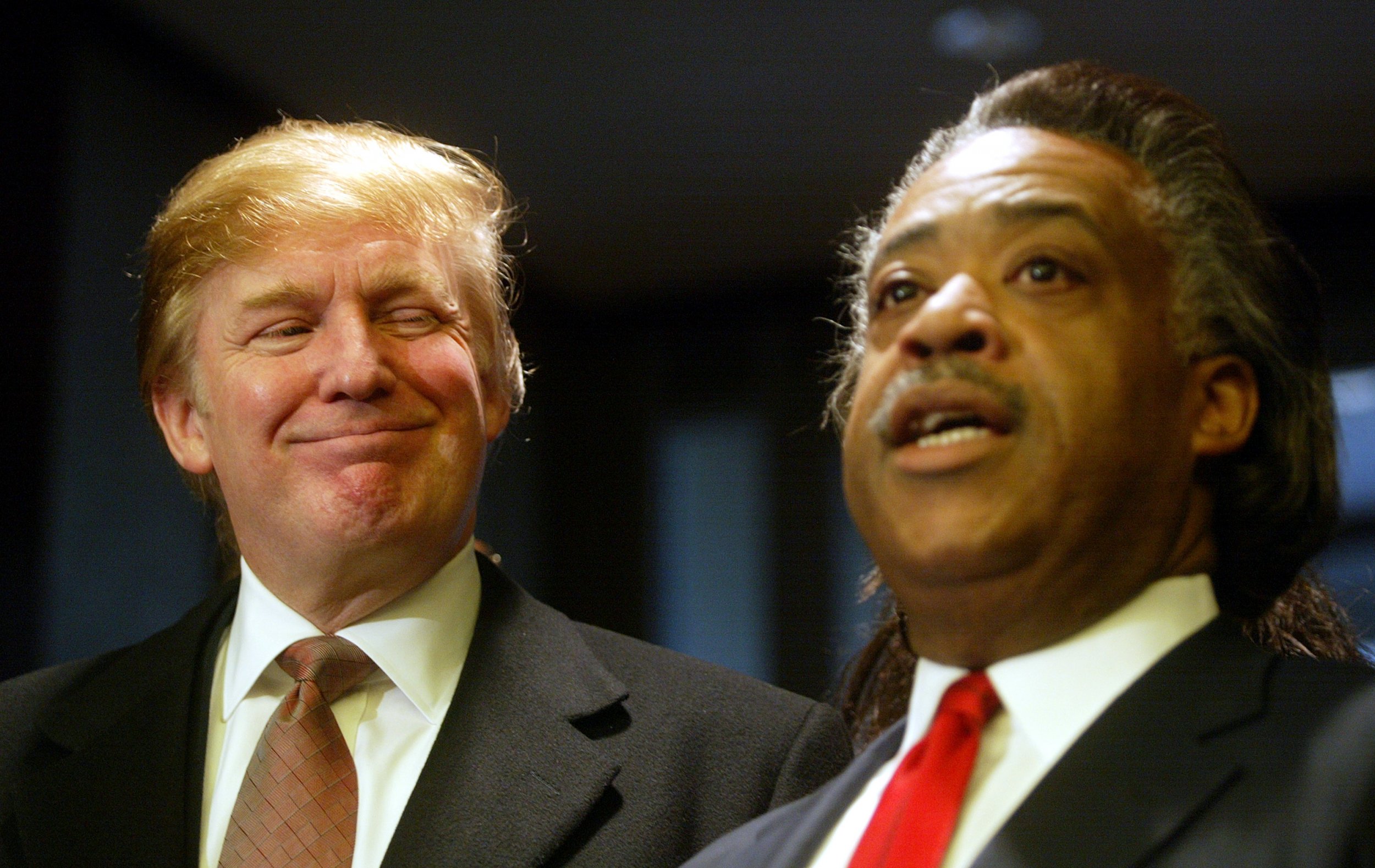 After holding out hope that President Donald Trump might grow during his time in office, Rev. Al Sharpton signaled that his patience has run out Wednesday morning when he went after the president on MSNBC's Morning Joe.
Trump is "a symbol of Northern bigotry," Sharpton said on a panel. "He has really prided himself in becoming something that plays to small segment of America that's hateful, that's trying to go to the past."
Related: Trump is "racist" and "ungodly," says Republican pastor as he quits the party
Sharpton remarked that during the first 11 months of this presidency, Trump has "done the opposite" of growing, adding that, "here's a man that has taken the presidency and reduced to name-calling and reduced to trying to exorcise his grudges and vengeance."
Sharpton's comments came on the heels of a bombshell report from The New York Times, which said that in June, Trump quipped that the 15,000 Haitians who had been granted green cards to come to America in 2017 "all have AIDS." The story also reports that Trump said the 40,000 Nigerians who had been granted green cards would never "go back to their huts" in Africa once they had seen the United States.
The issue of race played a significant part in Trump's 2016 election campaign, with Trump often saying that black people in America have it so badly that it can only get better. "What the hell do you have to lose?" Trump frequently remarked during his stump speeches across the country, while also adding that black people are "living in hell."
"The violence. The death. The lack of education. No jobs," Trump said about black America. "You buy a loaf of bread and end up getting shot."
Before the discussion on race, the panel also touched on former Arkansas Governor Mike Huckabee's tweet comparing Trump to former British Prime Minister Winston Churchill. "Churchill was hated by his own party, opposition party, and press. Feared by King as reckless, and despised for his bluntness. But unlike Neville Chamberlain, he didn't retreat. We had a Chamberlain for 8 yrs; in @realDonaldTrump we have a Churchill," Huckabee tweeted Tuesday afternoon.
Sharpton scoffed at Huckabee's claim, which came after the former governor also tweeted that his followers should go out and see Darkest Hour, a new movie about Churchill.
"It's an insult to Churchill, and it's an insult to any of us that study history," Sharpton said about the comparison. "[Trump] really is not trying to grow and be a president and do something historic."
Huckabee's remark has been widely panned, with Twitter having a field day. One response stuck out, and was highlighted on MSNBC. Danish politician Kristian Tonning Riise responded by tweeting, "Sure. Churchill served his country 55 years in parliament, 31 years as a minister and 9 as pm. He was present in 15 battles and received 14 medals of bravery. He was one of historys most gifted orators and won the Nobel Literature Prize for his writing. Totally same thing..."